Makeup Crush Chronicles: Maybelline Turquoise Kohl
Hello Everyone,
I am a little late to join the on going "Blue On my Eyes" party, but I am a part of it now and will stay. If you follow me all of you might know that I love colored eye liner and already have a huge lot of them from Faces Canada. This liner was launched a month ago and already had its round of reviews from the early birds. As usual, I am a little late to share my experience but here is the first impression of the eye liner, Maybelline Colossal Kohl 12 Hr Blue.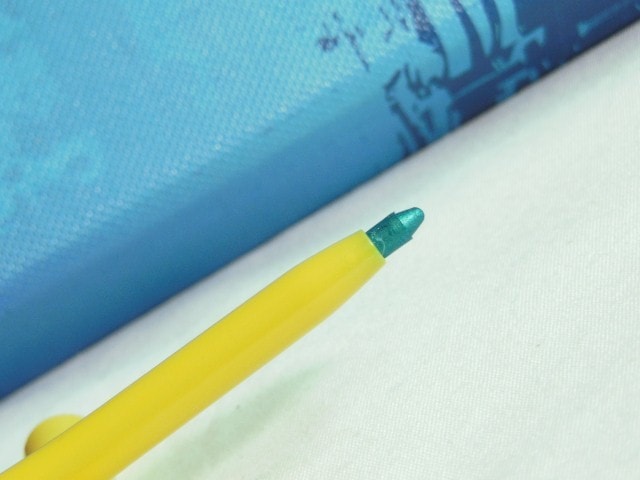 This kohl has a creamy smooth texture, not buttery soft unlike Maybelline 12hr Kajal in Black which makes it a little tough to get a smooth single stroke application. Maybelline Blue eye Pencil has just the right amount of creaminess to give a tug free and pull free application. The color payoff is bang-on and in 2 swipes I gets the desired shade and intensity on eyes.
The formula passed its 12hr test and it stayed on me for 12 hrs straight with minimal fading and almost no smudging. Full Marks to Maybelline for this amazing creation. Now, I am waiting for more shades in the range 🙂
Full review coming up!! 🙂