Makeup Crush Chronicles: Givenchy Le Rouge Irresistible Fuchsia Lipstick
Hello Everyone,
As you all know and must have seen My lipsticks Hauls Here, here and here that I have been hoarding lipsticks like there is no tomorrow.  The moment I felt that I had bought enough lipsticks for sometime, I saw this gorgeous lady up for grabs, my heart thumped loudly  *Boom * * Boom* … My head screamed.. ( This belong to you.. )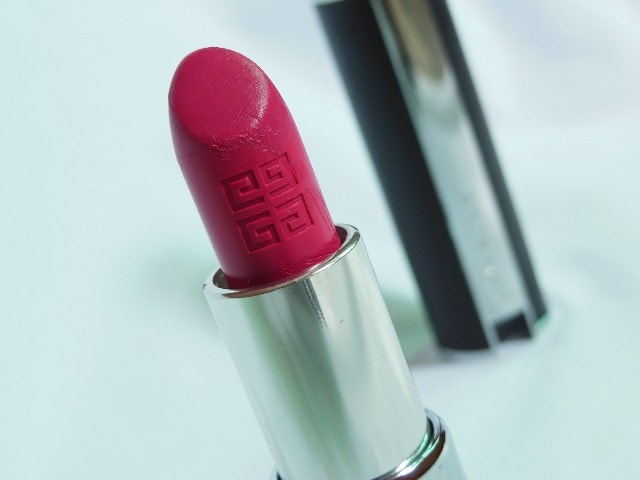 So, When there is a cohesive decision between mind and heart who am I to refuse 😛 .. so had to have this Givenchy Le Rouge lipstick crowned as queen in my lipsticks stash! My first Givenchy purchase 🙂 🙂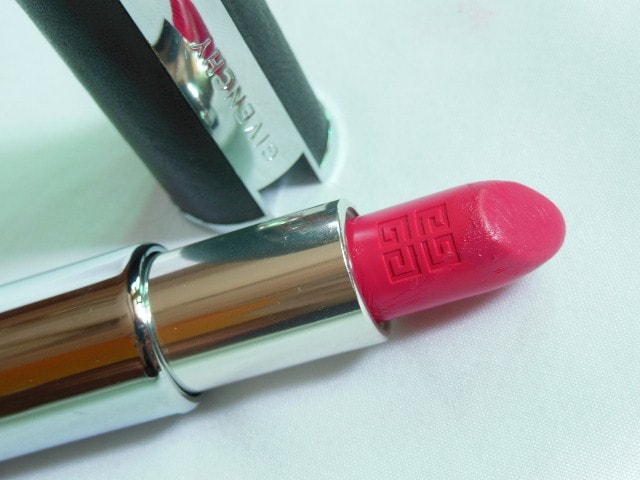 Givenchy Le Rouge Irresistible Fuchsia: It is a bright blue toned medium pink which pulls off slightly red on warn skin tones. It may appear much brighter and pinker on cooler skin tones.
The texture is satiny smooth which glides smoothly across lips. the formula is like creamy lipstick but it is bombed with pigmentation and even being creamy it gives an almost opaque coverage in a single stroke. It has that lovely satiny shine which makes my lips appear magically smoother.
Have you tried Givenchy Le Rouge Lipsticks? Which is your favourite Lipstick Formula?