Makeup Brushes Haul: Real Techniques Brushes
Hello Everyone,
I have another amazing haul to share with you and that is of my "Real Techniques Brushes". I am sure every beauty and makeup lover would already have these in their collection and I might be the last one to grab these but better late than never!! :D. Actually I don't have an Foreign ka relatives/friends to whom I can provide my makeup wishlist and ordering form international Shopping websites is scary.. thanks to our postal system and customs 😛
I have been holding on my urge to grab these since more than an year now, everytime I see them in others collections and they are raving about the brush I felt like transforming myself into an X-men or Mr.india and steal those 😛 ..
I saw them on luxola.com but they were priced higher than what they cost in US and I just cant make myself to pay that and they usually don't have offer on brushes brands gaahhh.. so I was left with no optio but to keep waiting..!! And then one fine day I was checking my emails and I saw this " 25% off an Makeup brushes" from Luxola.com and I was like .. Woooooo!! Aweosme … Now I have to get these!!
I immediately logged in to my machine and started surfing Luxola.com. Though most of the Real Techniques brushes were already out of stock but I managed to grab these beauties before they were taken.
Real technique Makeup Brushes:
Expert face Brush
Large Powder brush
Core Collection Makeup Brushes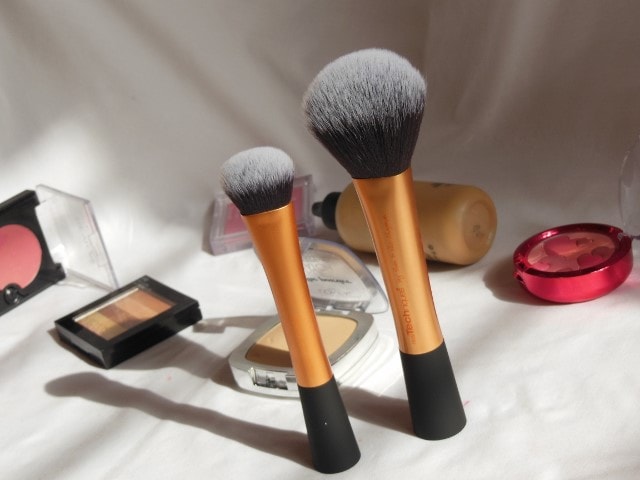 Expert face Brush: This is one of the best selling makeup brush from Real Techniques and I have seen so many beauty experts/beauty gurus raving about this that I actually wanted 2 of this but as it was my first order from Luxola so I just played safe with one.
Large Powder brush:  I have been looking for a large fluffy powder brush just to blend/buff any powder product and this seemed like a perfect pick.
Core Collection Makeup Brushes: This was not in my wishlist at all… okkaay I wanted that contour brush from this set and the buffing brush looked good too and as all other brushes were OOS, I added this set to complete my order for free shipping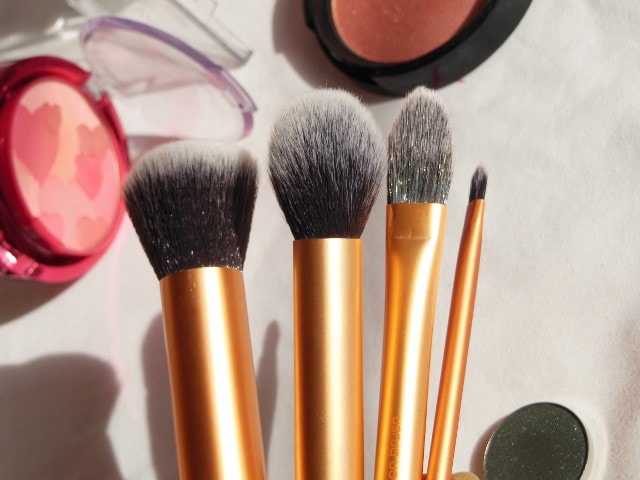 I wanted to grab Blush brush and Eye shading brush but they were OOS 🙁 .. I have their newly launched foundation brush,  sculpting brush in my wishlist as well.. I need more RT in my Life! :D. Any recommendations on the must have Real Technique brushes?
Don't Miss to Checkout: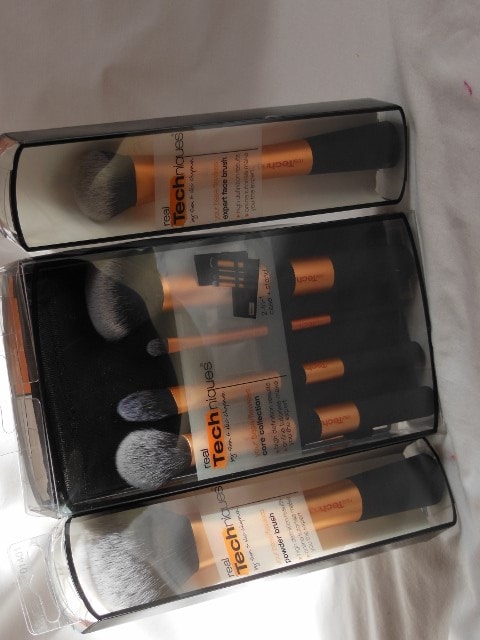 Have you tried Real Technique Brushes? Which is your favorite from their collection?