Makeup Brush Guide: Foundation Brushes
Hello Everyone,
I feel makeup is not a child's game but is as complicated and creative as paintings. It is an art that needs proper tools i.e. brushes to achieve that perfect look but if you are unaware of proper usage of tool then even the most expensive ones can't help. Not only the quality of makeup products is important but picking the right brushes for the job is of utmost importance as wrong brushes can totally ruin the painting in this case which is our face.
One needs to know more and more about the brushes and their usage before delving into the makeup world. So, starting today I am going to share what I have learned over years about makeup tools and their usage along with the list of makeup brushes that you can buy and enjoy "Makeuping"..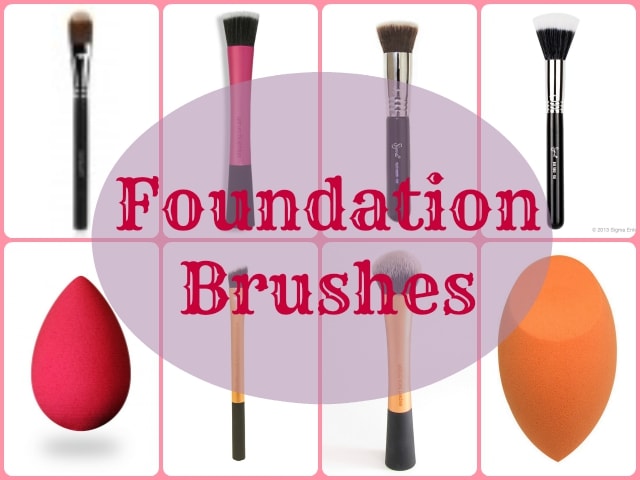 Types of Foundation Brushes and their Usage:
Foundation Brush: There are various types of foundation brushes like flat foundation brush, flat top kabuki brush, buffing brush and even those much loved beauty blenders. All of them do the job of blending in the foundation on your face and you can pick what suits you best.
I have hard luck with Flat foundation brushes as they tend to give streaky application, so I prefer Flat Top Kabuki brushes for the same.
Flat Top Kabuki brushes can either be used with liquid or cream foundations depending on the type of coverage you are looking for. If you are looking for heavy coverage use a stippling motion but if you are looking for just an even coverage you can go for small round motions over the face for that airbrushed foundation look.
Buffing Brush like RT Expert Face brush does an excellent job and gives that flawless finish. It can be used with any type of foundation formulas be it powder, liquid or cream. Loosely packed buffing brushes are a great pick for working for mineral foundations as they really buff the product in and building up the coverage without caking too much product on the face.
Stippling Brushes are quite similar to flat top kabuki brushes but they are usually duo-fibre and have sparsed bristles than Kabuki brushes. They are basically best for working with cream formulas for a smooth coverage without packing too much of the product on face
I have not used beauty blenders as of yet but I am sure they will be as good as my flat top kabuki brushes. The Beauty blenders works wonderfully in blending the foundation without giving that heavy feeling as they pick up all the excess product leaving you with a gorgeous finish.
Type of Foundation Brushes:
Flat Foundation Brushes:
Vega Professional Foundation Brush (PB-02): Rs 540
Faces 2 in 1 foundation and concealer brush – Rs 540
Inglot Makeup Brush – 24SS/S: Rs. 2200
Colorbar Picture Perfect Foundation Brush: Rs. 475
Real Techniques Essential Foundation Brush
Inglot Makeup Brush – 21T: Rs. 1700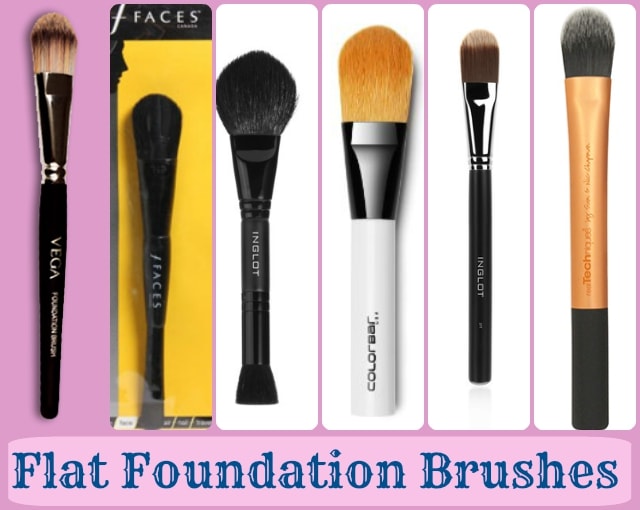 Flat Top Kabuki:
SIGMA F80 Kabuki Brush: Rs 2500
Zoeva 104 Buffer Brush: Rs 1806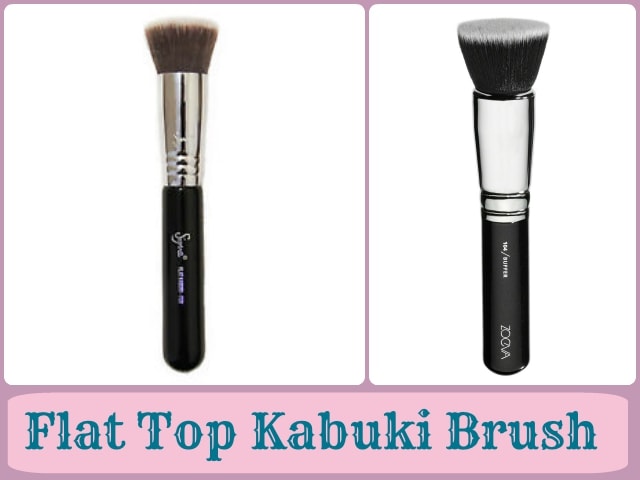 Buffing Brushes:
Vega Buffer Brush (PB-11): Rs 850
Real Techniques Expert Face Brush: Rs 1000
Real Techniques Angled Foundation Brush: Rs 1480
Real Techniques Buffing brush: (Part of Real Techniques Core Collection)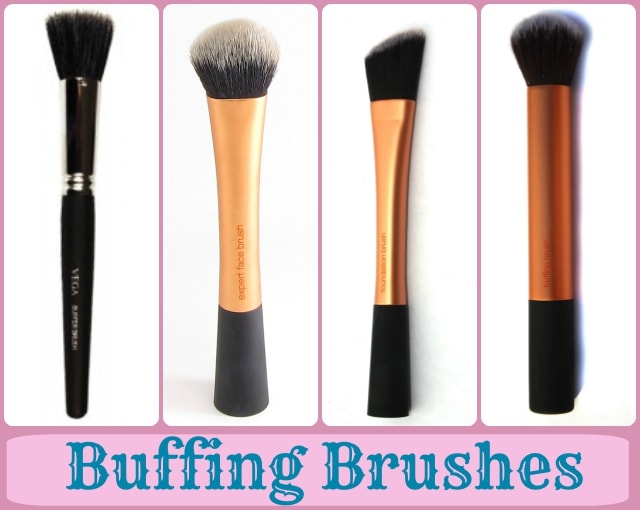 Stippling Brush:
Vega Foundation Brush (PB-17): Rs 495
Real Techniques Stippling Brush: Rs 1400
Inglot Makeup Brush – 27TG: Rs 2200
SIGMA F50: Rs 2200
Colorbar Pro Duo Fiber Brush – Rs 1000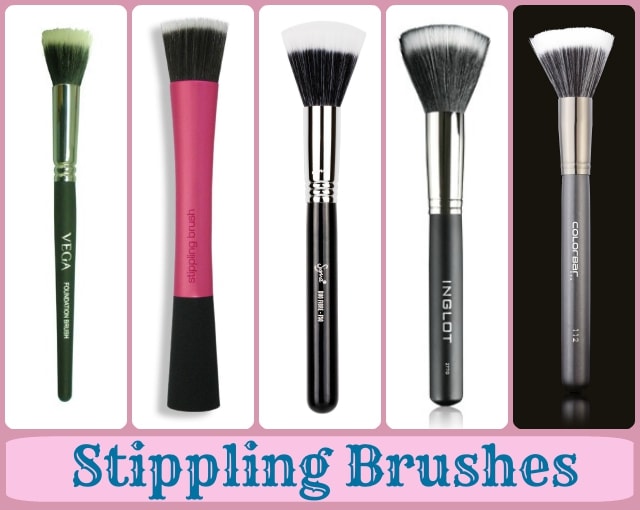 Don't Miss to Checkout:
So this is all about foundation brushes, hope this cleared some of your doubts and will help you pick the right foundation brush. Please feel free to add something to it.. I am looking forward to hear from you.
PS: Yes there are more such posts on brushes coming up! 🙂
Hope you find this post helpful! Share your feedback in Comments.