Makeup Brush Guide: Concealer Brushes
Hello everyone,
Today, I will be sharing some details about concealing, brushes and the setting thing. I hope you have enjoyed my previous post on All about Foundation Brushes. So, adding on to the brush guide lets see what all we can do to make our skin look flawless, the job left over by foundation, with the help of concealers by concealing the dark circles, acne marks and hyper pigmentation and enjoy that smooth and even looking skin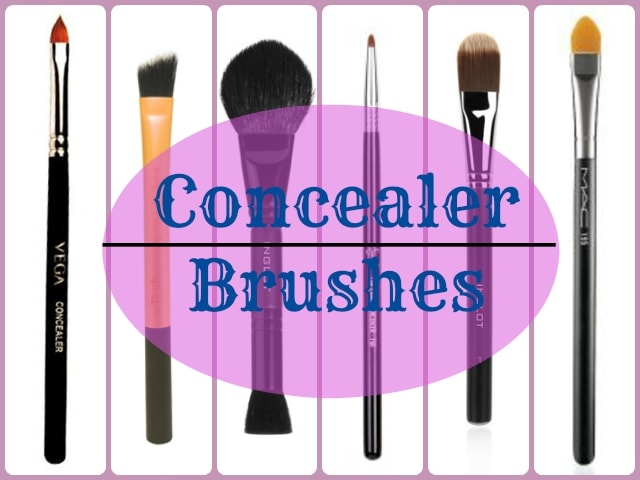 Types of Concealer Brushes and their Usage:
Concealer Brush: Usually, Concealing is of two types:
Under Eye Concealing and
Spot Concealing.
Under Eye Concealing:
If you love using your fingers to blend in the concealer its fine but if you don't like to mess around with fingers and miss the smoother finish and even distribution of the formula on the under eyes area a concealer brush could be your best friend!
Liquid concealers with thin formula and light to medium coverage blends in easily with fingers but for a smoother you should pick a brush. Also, for heavy concealing where you need full coverage to hide those nasty dark circles with the help of cream concealers, it is best to use a brush as it will evenly distribute the formula without packing too much product on the skin
Typically concealer brushes are flat, slightly puffy with an angle to adjust well to the under eye contours. Even smaller flat brushes with tapered tips also work wonderfully as concealer brushes.
The flat foundation brushes which were almost abandoned for foundation application can very well be used for spreading and blending the concealer on the under eye area provided the size is suitable for the same.
Spot Concealing:
Brushes work well to conceal targeted areas like acne scars, redness around nose and lips or any other pigmentation issues you have on your face which needs attention.
Brushes with smaller heads and slightly pointed tips works best for spot concealing as they wont mess around with the other base products you have on your face by applying just the bare minimum amount of product on the specific area.
Type of Concealer Brushes:
Under Eye Concealing:
SIGMA 3HD precision Concealer brush: Rs 1700
Real Techniques Concealer Brush: Rs 999
INGLOT Makeup Brush – 24SS/S: Rs. 2200
Faces 2 in 1 foundation and concealer brush: Rs 540
Real Techniques Essential Foundation Brush
INGLOT Makeup Brush – 21T: Rs. 1700
SIGMA F70 Concealer brush: Rs 1300 (forgot to include in Pic 🙁 )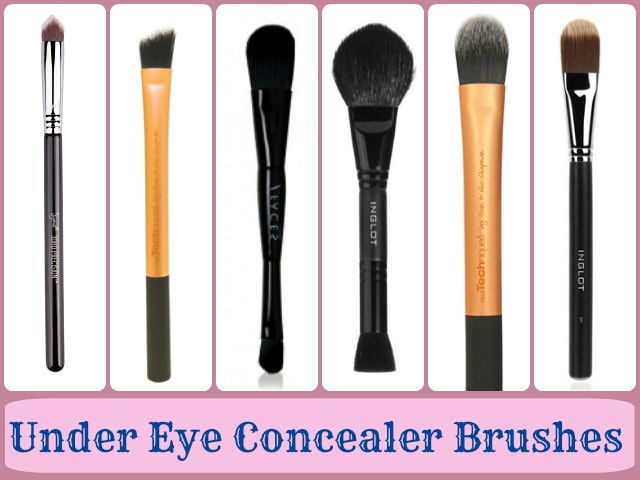 Spot Concealing:
Vega Concealer Brush (PB-03) – RS 270
Faces Concealer Brush- Rs 249
SIGMA F68 pin point concealer – Rs 1100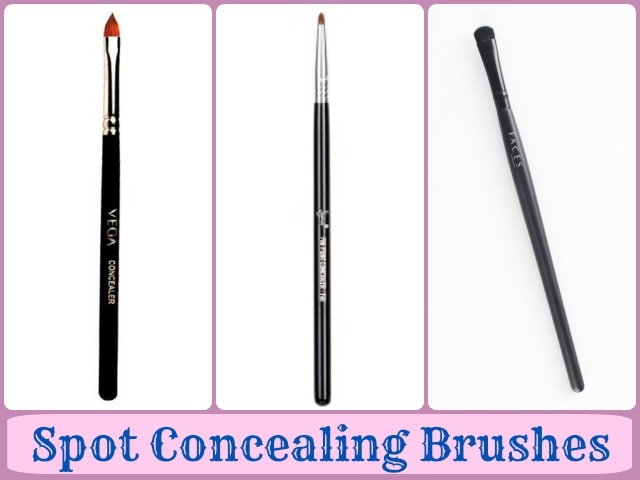 Don't Miss to Checkout:
So this is all about concealer brushes, hope this cleared some of your doubts and will help you pick the right concealer brush. Please feel free to add something to it.. I am looking forward to hear from you.
PS: Yes there are more such posts on brushes coming up! 🙂
Hope you find this post helpful! Share your feedback in Comments.