MAC Satin Rebel Lipstick Review
Hello Girls,
I know summers are taking too long to go away. I am fedup of sweating and face that scorching heat even in September but that doesn't deter me to arm myself for the upcoming winter months. No, I am not hoarding clothes, pull overs or unwrapping quilts but revamping my makeup stash to pull out the dark vampy shades that have been waiting for their turn and the first one in the list is the much raved about MAC Lipstick  (also my first MAC Lipstick 😉 , MAC Satin Rebel Lipstick.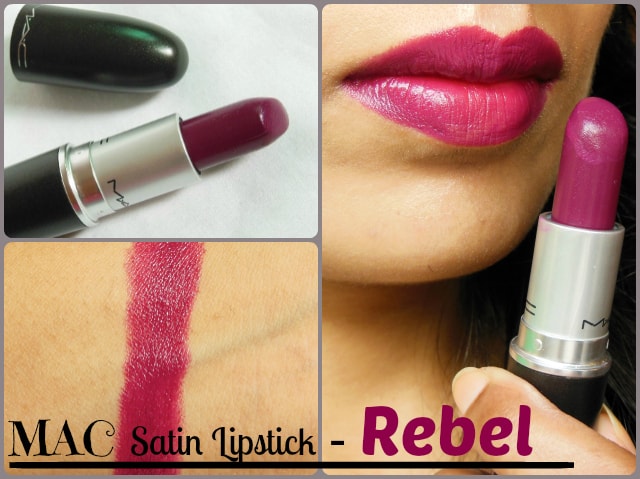 Product Claims: Colour plus texture for the lips. Stands out on the runway. Simmers on the street! What made M·A·C famous.
Price: Rs 1190 for 3 grams.  
My Experience with MAC Satin Rebel Lipstick: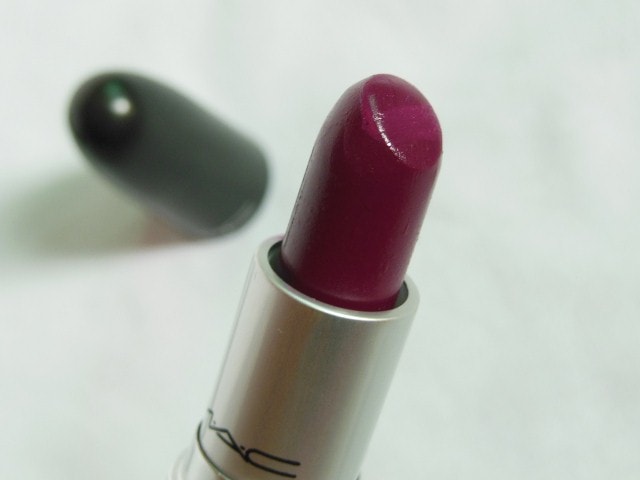 Shade: Rebel described as "Midtonal Cream Plum" is a deep plum shade with rich berry red undertones that add on to the intensity of the shade. It has a lovely satin creamy finish and goes light in a single swipe. It can be worn sheer like a plummish stain on lips or to its full bloom flaunting rich vampy burgundy plum lips. The shade appears much darker on me, guess that's because of my pigmented lips but i love how vampy but glamorous it looks on me. The shade will suit indian skin tones perfectly and may be that's the reason it is one the most sought after shade. A perfect lip shade to be a part of fall-winter makeup collection
Formula: MAC Satin lipstick has a creamy smooth texture that glides smoothly across lips without any tugging or pulling. It has a light weight formula and it doesnt feel cakey or heavy even after multiple swipes. It gets a tad bit splotchy and uneven but nothing significant. The formula is comforting to the lips as they feel moisturized for long. (No need of lip balm pre/post application)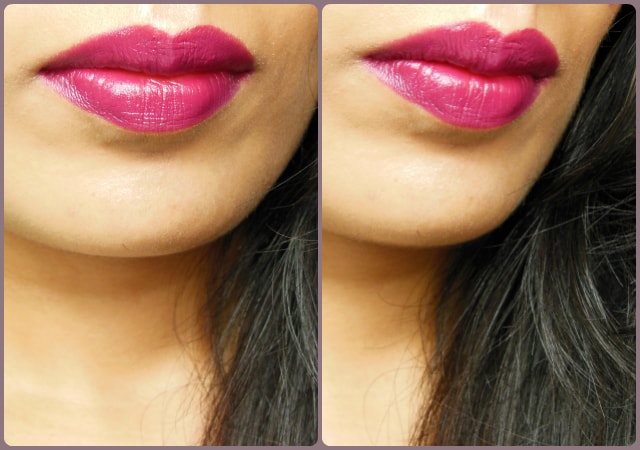 Pigmentation: The lipstick is amazingly pigmented and goes almost opaque after two coats. There is slight translucency in the finish but it covers pigmented lips completely, so need to worry in that department. In single coat it looks more of a rich fuchsia pink with plum undertones but intensifies to a rich berry plum shade after 2-3 swipes.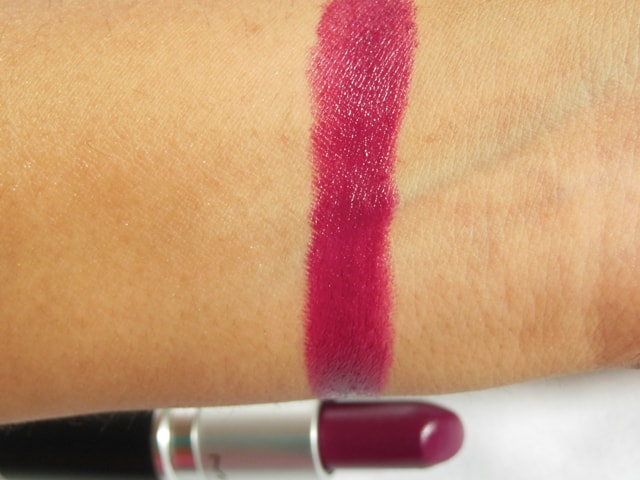 Staying Power: Rebel wear really long on me and I am happy that the creamy formula doesn't come in its way of longevity. I also liked that it doesn't transform to semi-matte finish and the satin shines remains for hours. It survives snacks and meals and the staining pigments in the lipstick leaves behind a dark pinkish-purple stain on lips which will stay until removed from makeup remover though the shine fades post meals
Pros of MAC Satin Rebel Lipstick:
Rich Plum Berry Shade
Smooth creamy, light weight texture
Richly pigmented formula
Hydrating to lips
Stays for 6-7 hours
Can be worn lightly or in full intensity
leaves behind a rich pink stain
Doesn't settle in fine lines
Has signature Vanilla scent
Great fall/winter shade
Cons of MAC Satin Rebel Lipstick:
Price (MAC is incessantly increasing them 🙁 )
Vampy lip color so not everyone will be able to pull it off
Recommendation: MAC Satin Rebel is a gorgeous purple toned intense berry plum lipstick in satin cream finish. It wears more comfortably than the Matte formula, with a smooth creamy texture that glides easily on lips. It moisturizing  formula keeps lips smooth and shiny for long and the staining pigments in the lipstick doesn't let the color fade off from the lips any earlier than 6-7 hours with meals in between. I see myself flaunting vampy plum lips during upcoming gloomy winter days 😉 . If price tag can be ignored, then this lipstick has nothing to dislike about. Recommended!
Rating: 4.8/5
Have you tried MAC Satin Rebel Lipstick? Do you like sporting such Vampy Fall/winter shades?