MAC PatentPolish Lip Pencil Kittenish Review
Hello Everyone,
Its "Better late than Never".. agree??. I have shared my love-hate for this MAC Lip polish earlier Here, but it took me really long to come up the complete review:P . Blame, it on the list gorgeous lipstick shades waiting for their turn in my vanity, this one just got pushed! So, Today I will be sharing my experience with MAC PatentPolish Lip Pencil Kittenish.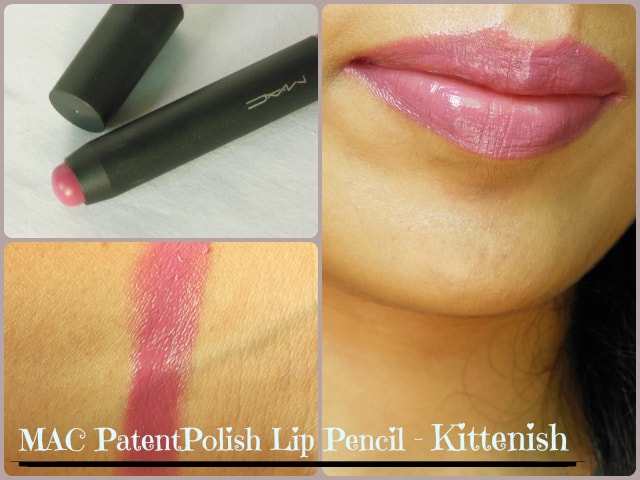 Product Claims: The colour and shine of a gloss, the precision of a lip pencil – now in one colour stick. M•A•C Patentpolish Lip Pencil instantly achieves a luscious shine with a single swipe. Effortless twist-up keeps application clean and simple, with no need to sharpen. Enjoy colour in a range of 12 new shades – from bright corals to soft, rosy pinks and natural nudes – that stay bright and true on all skin tones.
Ingredients:-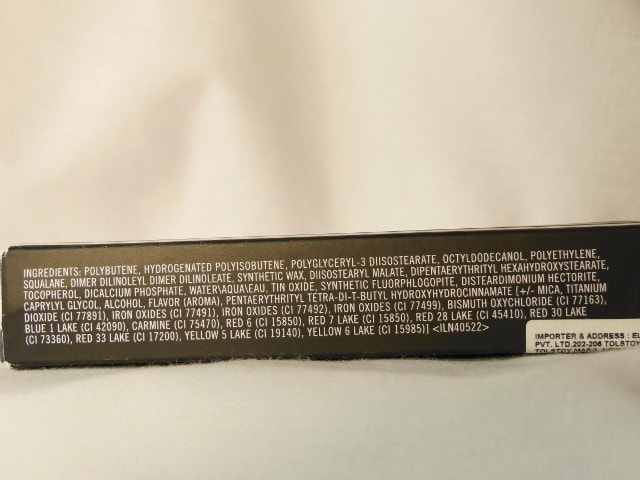 Price:- Rs. 1300
Shelf Life:- 3 years from the Mfg date.
Packaging:- The Patent Lip polish comes in retractable chubby pencil type packaging with sparkled black body in matte finish. There is shade band towards the bottom of the crayon which makes it easy to identify the shade, in case you got more than one.
My experience with MAC PatentPolish Lip Pencil Kittenish:-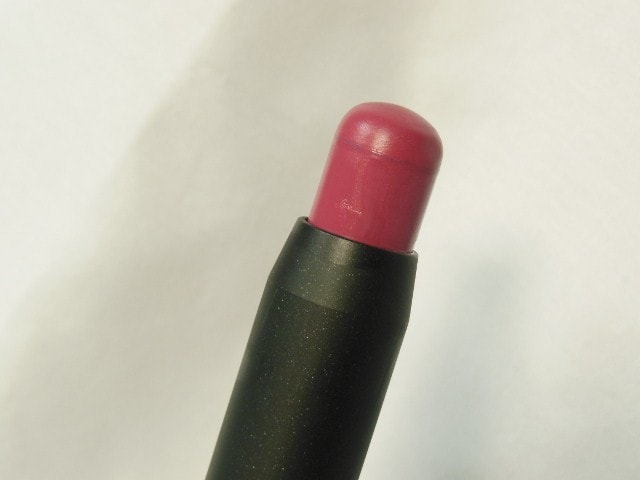 Shade: Kittenish is a light-medium cool toned pink with plum/mauve undertones and a soft glossy shine. I looked almost washed out in this, so I can say for sure that it is definitely not for warm Indian skintones especially if you are above NC 40 ( in MAC foundation Category). It might make a great everyday pink if you belong to the fairer brigade.
Formula: It has a creamy smooth formula which glides easily on lips but there is touch of waxiness in it which makes it feel a little sticky on application, something like a lip gloss. It gives a somewhat hydrating and applies evenly but I can see it go uneven with multiple swipes.
Pigmentation: The color pay-off is good (not excellent) as it builds on to an almost opaque finish with 2-3 swipes, though it doesn't provide that completely opaque coverage to my pigmented lips. It will work and show better on un pigmented lips.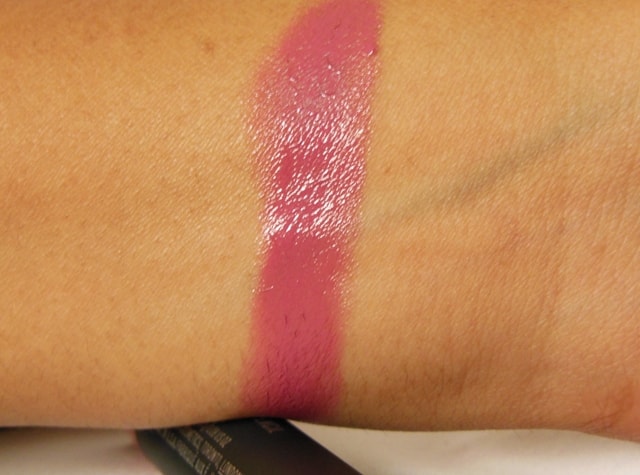 Staying Power: The shine lasts for barely an hour but the colors tends to stay there for 3-4 hours easily after which it starts fading. It settles in fine lines and starts clinging to lip flakes after that which is not a pleasing sight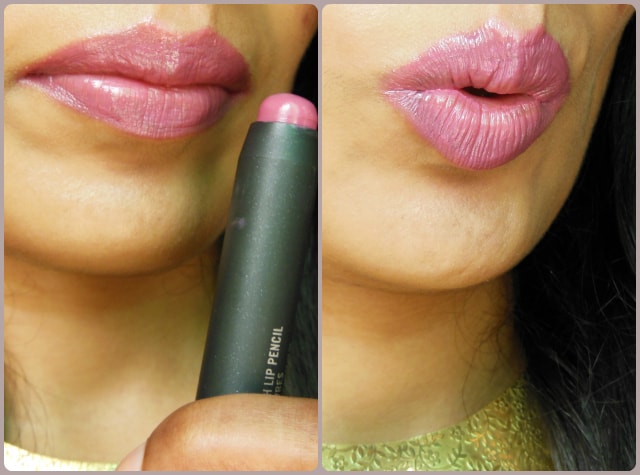 Pros of MAC Patentpolish Lip Pencil Kittenish:-
Soft creamy shine
Decent color payoff
Lasts for 3-4 hours on me
Doesn't feel drying on lips
Easy to use twist up packaging
Shade indicator on the body
Cons of MAC Patentpolish Lip Pencil Kittenish:-
Doesn't provide opaque coverage
Feels tacky
Accentuate fine lines
Uneven coverage
Expensive
Recommendation:- MAC PatentPolish Lip Pencil Kittenish is a pretty mauve pink shade with a creamy shine, convenient to use packaging, lightly hydrating formula but that's all good about this lip crayon because it feels sticky on application, doesn't provide complete coverage to pigmented lips and gets a bit uneven with multiple swipes. Also, it tends to settle in lip lines and accentuate lip imperfection once it starts wearing off. So, overall not worthy of an investment! 😛
Rating:-2.8/5
Have you tried MAC PatentPolish Lip Pencil Kittenish? Which is you favorite Lip Crayon range?