Luxury Makeup Haul: Givenchy,  Bobbi Brown, Benefit and MAC
Hello Everyone,
Today I am going to share a tiny haul but that has literally burnt holes in my pocket. I am going to be on the roads soon if I will keep spending at the same momentum. Seeing my wallet condition and shopping list, I would have to convince some premium banks to fund my shopping bills.. ( all the shopping is missing from my husband's eyes, he will sure get some panic attach if he gets to see the pace money flowing out of account.. sshhh!! ). I seriously need a makeup shopping shutdown button now.. please somebody press that for me! 😛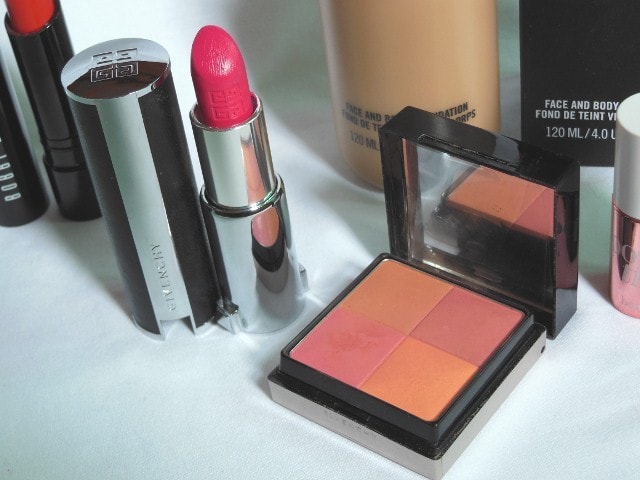 Well till then I have these amazing Makeup stuff to share with you, so here is the list of newbies on the stash.. 🙂 
Givenchy Prisme Again! Blush Quartet – Euphoric Orange : I have been wanting to add some high-end blushes in my collection and when I spotted this with a gorgeous mix of pink and orange blocks sprinkled with slight shimmers, I had a tough time resisting and I gave in to add it to my kitty.
Givenchy Irresistible Fuchsia (205) Le Rouge: First look at the lipstick and I am sold, the s*xy leather packaging with sturdy silver metallic base and an exquisite look with the engraved logo on the bullet. I just can't miss grabbing it! Givenchy Le Rouge Irresistible Fuchsia Lipstick 
Bobbi Brown Creamy Matte Lip Color Jenna: Jenna is described as a bright orange red on the website and that qualifies it to be mine to be a part of my ongoing orange lipstick love list. The classy black packaging and the matte finish made it perfect pick for a bold lip look. Cant wait to get Bobbi Brown Creamy Matte Lip Color Jenna on my lips.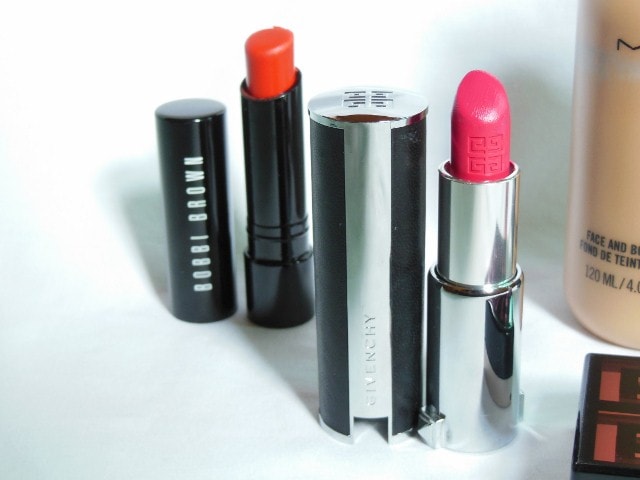 Benefit Cheek Tint – Posietint: I have been wanting to try these cheek tints like forever, I was hoping to start with Cha Cha tint or may be the much loved benetint but get hold of this candy pink posetint cheek stain.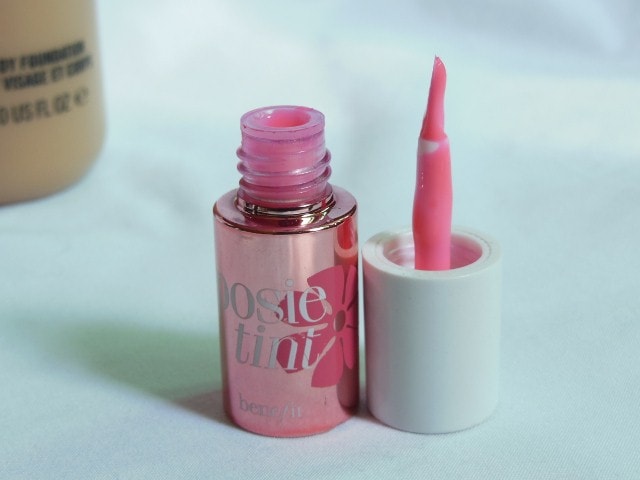 Benefit Bad Gal Lash Mascara: You are a good gal or bad?? Well, I am a good who wants to be bad.. 😉 … so got this Bad Gal Mascara, goes well with my bad instincts :D. Have a look at its giant want…wooo!!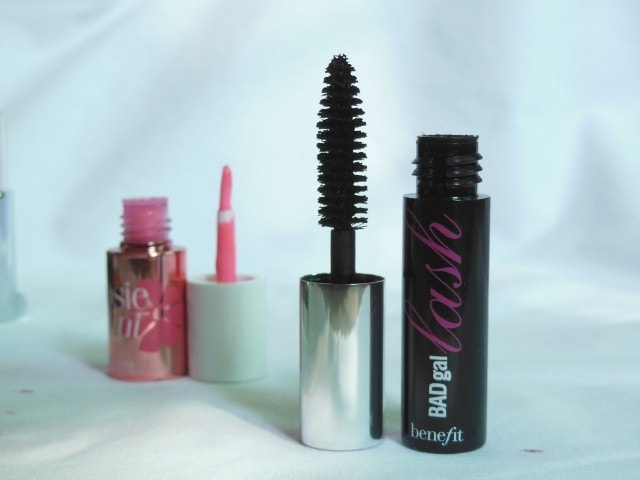 MAC Face and Body Foundation – C4: Okayy I admit this is a back up bottle I got for myself, I have been loving this MAC Face and Body Foundation a lott, its like made for my skin and blends magically on me.. love love love the finish and texture of this 🙂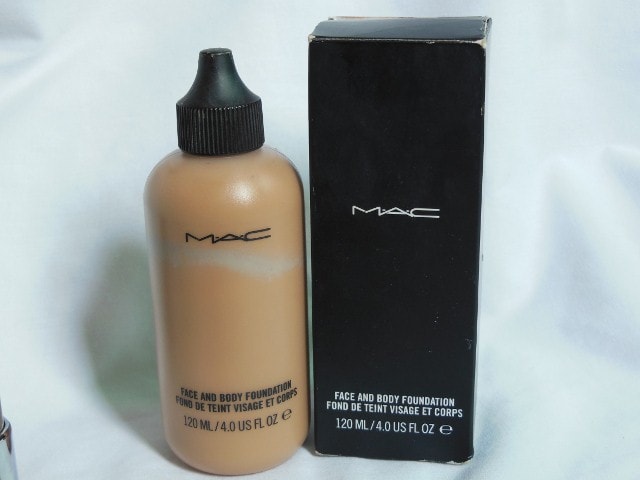 Don't Miss to Checkout:
So, this is it for now.. a bigger haul post is in the making already.. ( I am hating myself so much now.. this makeup addiction is making me feel helpless.. I need some serious makeup detoxination.. atleast no more makeup for months to come!! )
Have you been buying makeup lately? Which is your favorite brand or product right now?