Luxury Korean Skincare with Skin18.com
Ever since I have started using Korean Skincare Products I don't feel like going to the normal skincare routine especially after using that amazing Benton Skincare products. I have been using it for months and I can totally feel the difference it made to my skin.
I am yet to explore more of Korean skincare but till date their Serums and Face mask sheets are the best. And this wouldn't have been possible without Skin18.com which has almost everything when it comes to Korean Skincare. Skin18.com is an online shopping portal and a perfect place to buy Korean skincare.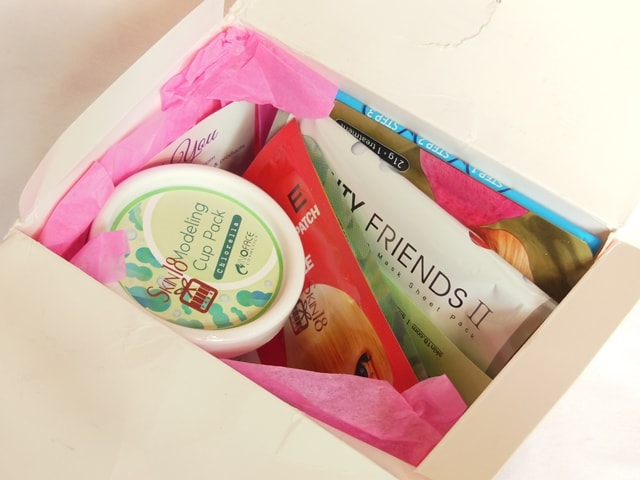 Today, I will be sharing the stuff that I recently received from Skin18.com.
Products Received:
Inoface Modeling Cup Pack (Chlorella)
Luke Hydrogel Eye Patch for Wrinkles (Red)
Luke Lemon Tea Tree Nose Cleansing Strip
PUREDERM Vitalizing Green Tea Pack (Wash-Off Mask)
Luke Snail Essence Mask (Whitening)
Beauty Friends II Essence Mask Sheet Pack (Collagen)
Cracare Anti-Aging Hyaluron Moisture 3 steps Mask (Reduce lines and Moisturize)
Details:
Face Mask sheets: Face Mask sheets are like a must have for any Korean Skin care delivery and I can't get enough of these. I always love trying more of these face mask sheets and this time I got 3 of them. I am really exited to try the Cracare Anti-Aging Hyaluron Moisture 3 steps Mask.
Strips and Packs: I have tried the Nose Strips and Eye Patches last time too and I absolutely loved and enjoyed using them. Nose Strips are a quick and easy way to clean all the black heads from the nose area. Eye Patches are perfect t bid goodbye to puffy eyes and enjoy soft, nourished and plump under eye area. Will try this PUREDERM Vitalizing Green Tea Pack next and see how it works ( follow me on Snapchat @Poonam_BMM for a live demo)
Lastly, I have this tiny little jar of Inoface Modeling Cup Pack (Chlorella) which is a beautiful mint blue colored powder. I am not sure what exactly it is but I feel it is a like a face pack which will pull out all the dirt from the skin when prepared with water and applied on skin for a particular time period.  ( Checks Online**) .Yes it is a Rubber pack or peel off mask which becomes soft and chewy when it dries. It provides nourishments and soothes the skin. I am super excited to put this on my face !
Recommendation: Skin18.com is the perfect place if you are on the lookout of Korean Skincare products. They stock majorly all the brands and also provide package protection if your package is lost during transit or held by customs. They also have a free shipping section where you can claim some mask samples at no cost but just the shipping charges… gosh I am amazed at the idea of freebies.. :P. Get your own Korean Mask sheets in India with Skin18.com and enjoy! Tune into their social media to stay updated with offers and discounts:

Facebook: https://www.facebook.com/skin18
Twitter: https://twitter.com/skin18com
Pinterest: https://www.pinterest.com/skin18
Instagram: https://instagram.com/skin18com
Have you tried any of these Korean Masks? Which one you like the most here?
Don't Miss to Checkout:
PS: Product sent for review purpose but hones and unbiased Opinion!