Luxurious Handmade Soaps: Curie India
It's not Valentine's yet but I need no particular day to fall in love with these cute soaps. Yes, I am talking about the cutest and the prettiest handmade soaps I have ever come across and these beauties are from "Curie India".
First of all I must tell you that I am addicted to such cute shaped stuff and these cute looking soaps won my heart instantly.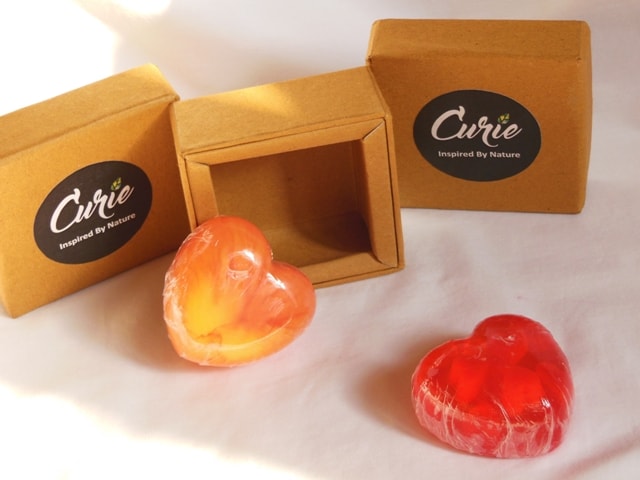 Price: Rs 150 for 100gm
My experience with Curie India Soaps:
Curie India have a bunch of option to choose from with beautiful rose shapes ones, hearts and the dreamy swirls. Not only are these pretty looking soaps they are made with an impressive ingredients list which makes them even more special.  And they come in a solid box packaging which indeed feels luxurious.
Frankly, speaking I have not been into handmade soaps because somehow no matter how awesome ingredients they are made with, they always made my skin dry. But took me by surprise and actually left my skin soft and smooth. Apart from their looks and formula I loved their mild fragrance. Sometimes, the handmade stuff is overly scented but these soaps are just aptly scented nothing overwhelming, very mild and soothing scent.
I got 2 soaps from their collection "Venus" and "Die Hard Romantic".
For lovers and sucker of heart shapes their "Die Hard Romantic" soap filled with hearts is the best. It is made with olive oil which is an amazing moisturizer.
"Venus" is more of a dreamy and beautiful looking soap with the gorgeous swirl pattern. It is made with mild which does amazing things to the skin.
Overall: I really love and enjoy using these soaps. Though, they are slightly pricey but the looks and quality makes up for the same. And if you are planning to gift some cute stuff to someone, these soaps can be a perfect pick. I love that they have a bunch of options to pick from depending on the skin type.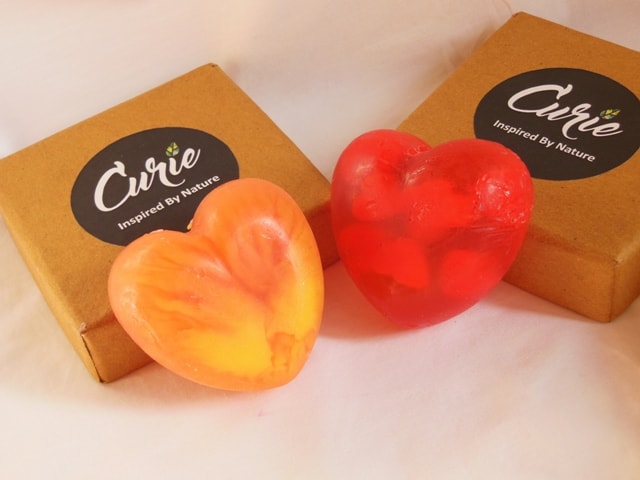 Buy Here : http://curieindia.com/