#LoveTheOcean: Davidoff Coolwater Woman EDT
Davidoff Coolwater is probably the first fragrance that I have ever used. It has been quite popular for it light fragrance and aquatic notes. And, the iconic blue bottle is something that everybody would love to have in their perfume collection. Even if you are not into perfumes Davidoff Coolwater is one perfume that everyone knows about. I haven't used it in quite a while so today I will be sharing how did I liked the Davidoff Cool Water Woman EDT.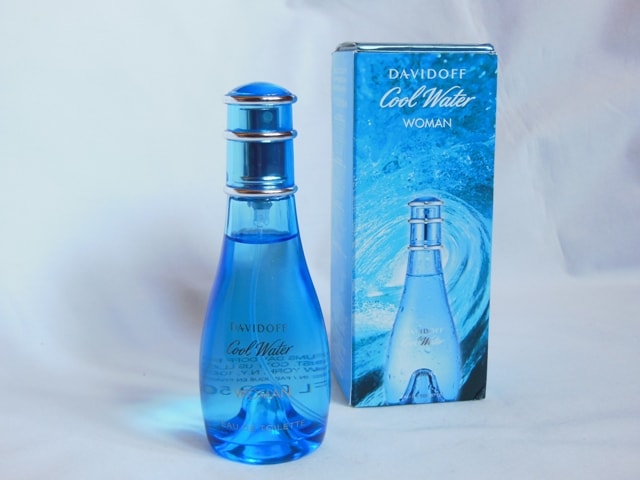 Davidoff Coolwater and #LoveTheOcean Campaign:
Davidoff Cool Water has been a pioneer in its attempt to restore the health of Oceans, since 2012!  DAVIDOFF Cool Water has supported the National Geographic Society's Pristine Seas Expeditions with #LoveTheOcean campaign.
The mission of Pristine Seas is to find, survey and protect marine environments across the  globe, with the goal of helping to protect 10% of the world's ocean by 2020.
Every year,  DAVIDOFF Cool Water mobilizes its millions of loyal users worldwide around the Love the Ocean initiative, with the commitment that each bottle of DAVIDOFF Cool Water sold throughout the year contributes towards protecting  10,000 square metres (more than 100,000 square feet) of ocean.
Product Claims: The essence of freshness, sensuality and natural beauty. A glistening of water over skin.
Price: Rs 4800 for 100ml
Availablity:
Online: Amazon.in, Flipkart.com, Myntra.com, Nykaa.com and Snapdeal.com
Stores: Lifestyle, Shoppers Stop, Central, Parcos
Notes of Davidoff Coolwater Woman Perfume:
Top : Fresh experience with the fruitiness of water melon and pineapple.
Heart : Flowery touch with feminine lily of the valley, underlining a delicate energy. 
Base : Seductive power of sensual woody notes and blackberry.
My experience with Davidoff Coolwater Woman EDT:
Davidoff Coolwater EDT comes in the signature blue colored glass bottle with 3 silver rims around the cap. The packaging is simple but sassy. And the deep blue color indicates the aquatic notes of the EDT.
I love this unusual twist of fruity, floral, and woody notes in the fragrance. The scent is very calm and refreshing. This iconic scent is actually a must have fragrance in anyone's closet and I am sure nobody can go wrong with this fragrance.
The fragrance starts with mild fruity notes and quickly it shifts toward floral notes and then settles down to a mix of aqua woody notes which are very soothing to the senses. It is quite a clear fragrance and good for those who prefer to wear simple and classy scent.
The name, the packaging and the refreshing scent makes it the perfect scent for hot and humid summer days. And will take you to the beaches where you can experience cool ocean breeze and enjoy fresh fruits amid fresh flowers and woods.. Ahhh heaven!!
The fragrance lasts easily for 5-6 hours after which it starts fading. I just wish it lasted a bit longer as I like to keep sniffing my arms and get a whiff of this gorgeous fragrance.
Now, if you are still planning to buy your first ever fragrance and not sure where to start with, get this Davidoff Cool Water and be rest assured that you made a good choice.
Don't Miss to Checkout:
Have you tried Davidoff Coolwater Woman Perfume ? Which is your favorite Aquatic Scent?
PS: Product sent by brand for consideration