Love It or Shove It : MAC Kittenish Patent Lip Polish
Hellooo Chicas,
Today I am going to share my first impression with the much raved about MAC Lip polishes. MAC has been a little late in launching these Lip crayons and the market was flodded with these from all the brands like L'oreal, Revlon, Lakme, Clinique, Bourjois and so..
Well, but I was excited to see what MAC has to deliver so got this for testing purpose… that feeling when you want to buy a product just to see if it is good enough ( side effects of being a beauty blogger I would say). So, I got this MAC Patent Lip Polish in the Kittenish ( such a cutie name .. isnt it .. like a baby kitten rolling over the floor 😉 )
Kittenish: It is a mauvey pink shade with cool undertones, not the most flattering pink for indian skintones and will wash out darker beauties. Even when worn along on my NC 40 skin tone it looks a little dull so I need to prep up my face with eyeliner a bit of blush to look better. 😛 . The pigmentation is surprisingly good as it gave my pigmented lip a good enough coverage.
It has a smooth creamy texture much like a creamy lipstick but it feels a bit sticky on lips like a gloss. The wear time is good as it just doesn't vanish like a lip balm and stays for 4-5 hours on me with snacks in between, I will give credit to its slightly tacky texture for that but I would have loved if the texture had been more creamy and no-sticky feel.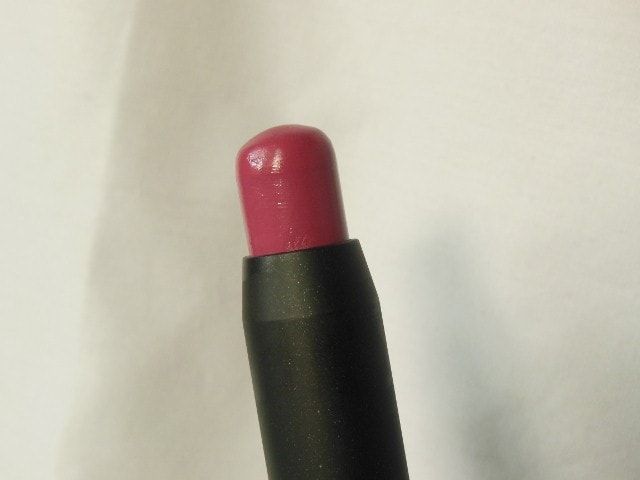 I wish I had liked this shade more than I actually do.. 😛 . I liked Bourjois, Revlon Crayons way better than this MAC Patent Lip polish for sure!
Have you tried MAC Patent Lip Polish Kittenish? Which is you favorite Lip crayon?