Lotus Herbals Seduction Lip Contour Definer-Coral Pink

Hello,
During the initial phase of my lipstick obsession I was against wearing a lipstick without a lip liner. But by the time, the lazy evil in me has taken a turn and now I rarely pair liner with a lipstick. I didn't own a matching coral lippy at the time I bought this liner so it sat comfortably in the makeup drawer and waited long for its turn to come.
I recently bought Maybelline Color Sensational Moisture Extreme Coral Pink lipstick and was excited to try it with this Lotus Herbals Seduction Lip Contour Definer-Coral Pink.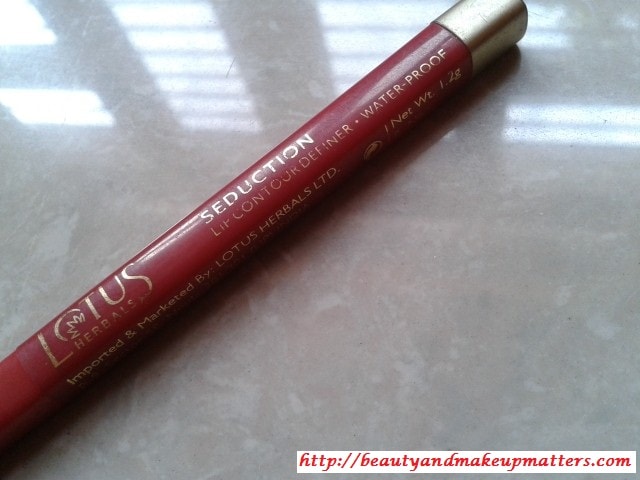 Product Claims:
Enriched with botanical extracts and Vitamins
Waterproof formula
Also Available in shades:-
Ruby Desire – 51
Pink Berry – 53
Poppy Plum – 59
Red Fire-52
Mocha Blast
Choco Fudge
Price:- Rs.195 for 1.2 gm( bought it under offer for Rs.150 )
Shelf life:- 3 years from the Mfg. date
Packaging:- The lip comes in a mechanical twist-up (retractable) pencil form. The outer-casing carries the similar coral pink color as the pencil inside. It has a long cap which shuts tightly with a click sound. The pencil has golden band at the base which makes the head of the sharpener. The small sharpener can prove useful in shaping the tip to get thin lines with the liner.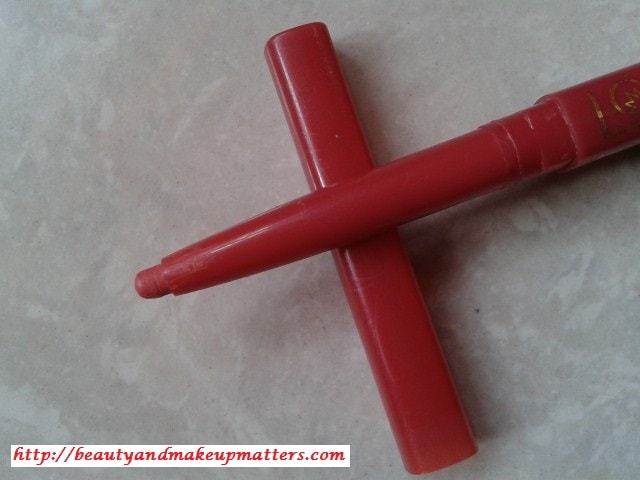 My experience with Lotus Herbals Seduction Lip Contour Definer-Coral Pink:-
Coral Pink is a soft coral shade with beautiful orange tones and subdued hint of pink. It doesn't match with Maybelline Coral Pink shade which is pinkier than this but goes perfectly with Maybelline Bronze Orange lipstick. I tried using this a lip liner cum lip filler to test the shade and here what I felt about this liner.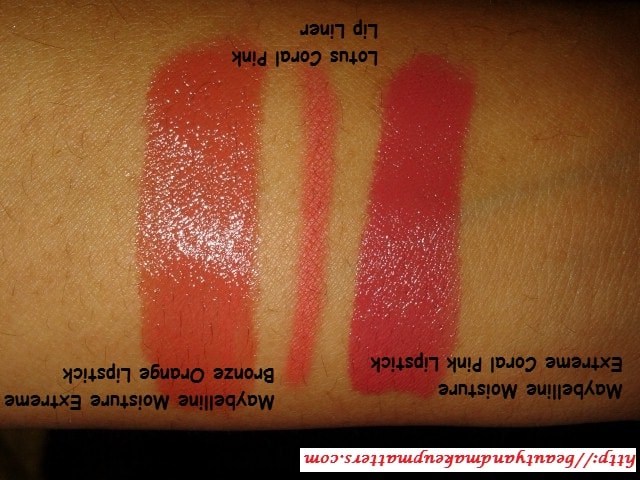 The formula is slightly creamy and glides with slight tugging over the lips. It is a plain color free from any kind of shimmers. The pigmented isn't great as it goes very light on lips and needs several swipes to show its true color on lips. It doesn't provide even coverage to the lips and goes patchy. It gives an almost matte finish to the lips but fills between the lines of the lips which I didn't like at all.  It isn't moisturizing to my lips and leaves them dry. The staying power isn't great too as the liner smudges easily and wears off within 2-3 hours of application. The liner feathers like anything uff.. 🙁
Don't Miss to Checkout:
Swatch:-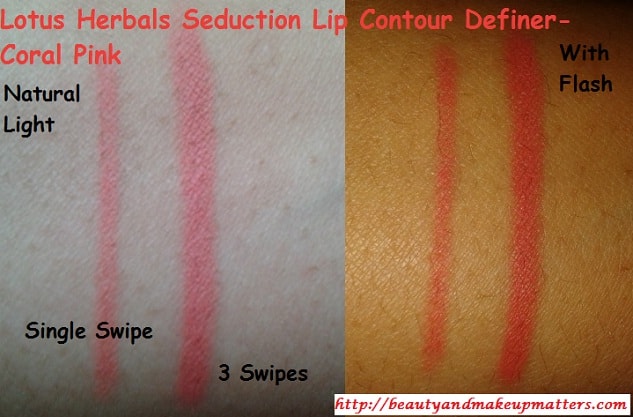 LOTD:-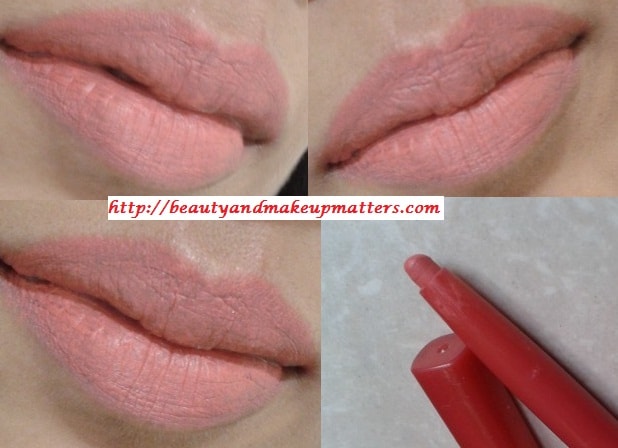 I topped it with Maybelline Color Sensational Lip gloss in Hooked on Pink.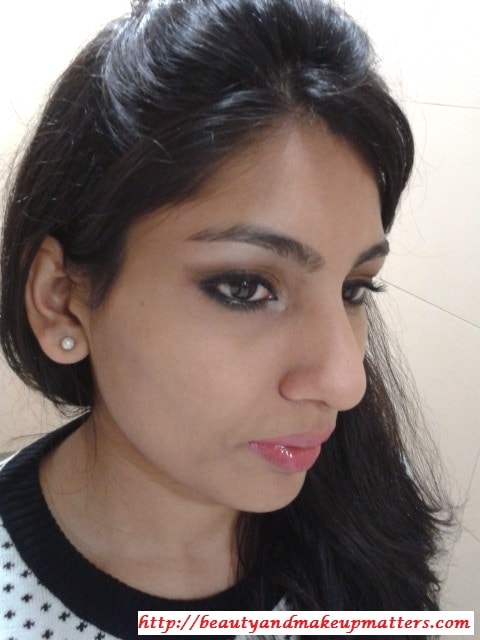 Pros of Lotus Herbals Seduction Lip Contour Definer-Coral Pink:-
Comes with a small sharpener at the base which can be used to sharpen the tip and get thin lines with the pencil
Easily available across all Lotus Herbals contour
Creamy formula which glides with a little effort over the lips
Cons of Lotus Herbals Seduction Lip Contour Definer-Coral Pink:-
Nothing fancy about the packaging but I do feel the plastic used is not a good one and the case might break under pressure.
Goes light over lip and gives a blotchy application.
I am not happy with its finish
Lotus has hiked their price and I don't think they are justified.
Staying power is not impressive.
Not smudge proof.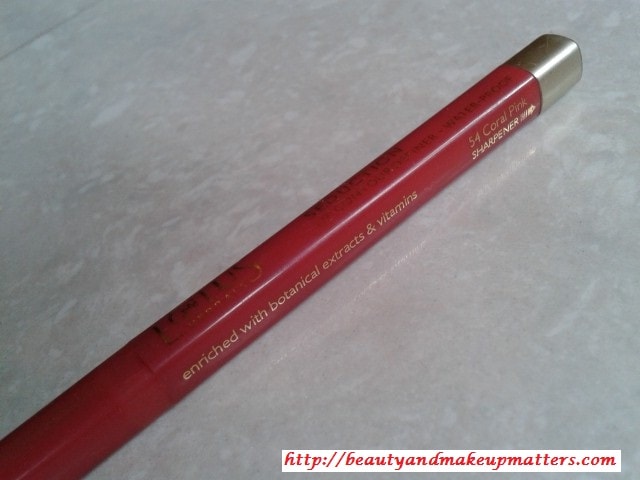 Recommendation:- Lotus Herbals Seduction Lip Contour Definer-Coral Pink  is a nice orange based coral shade. The texture is slightly creamy but it requires multiple swipes to render enough color to the lips. I liked the color very much but didn't enjoy the texture of the liner. It doesn't give a smooth application and enhances the lip imperfections. The liner also wears off quickly leaving no hint of color behind. The shade is a bit difficult to carry as sometimes  it makes me look washed out but I liked the color very. I love its lipstick version in Maybelline Moisture Extreme Bronze Orange lipstick .

It is not a must have shade but if you like me adore this beautiful color than try it get in some other brand as this lip liner is completely useless and doesn't do justice to such a gorgeous shade.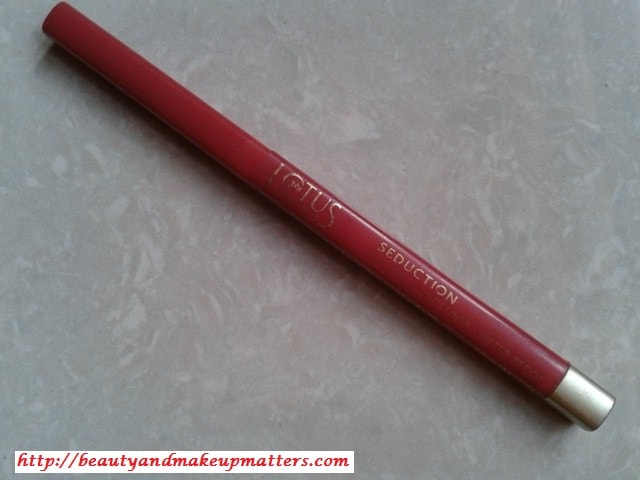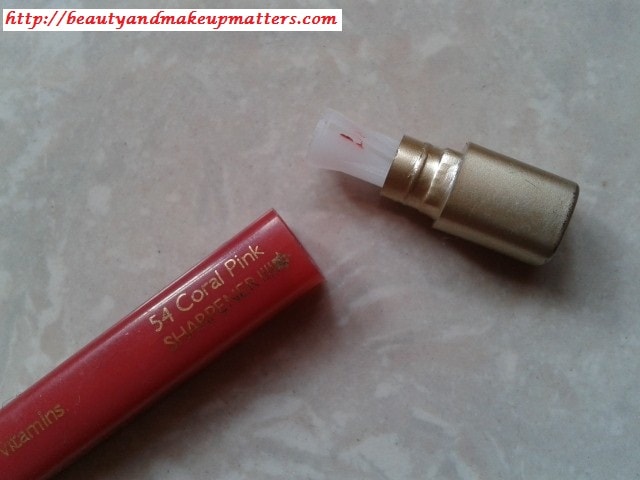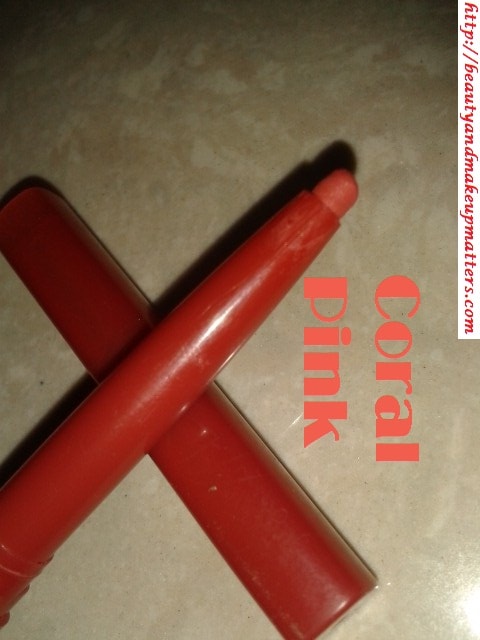 Rating:- 1.5/5
Have you tried Lotus Herbals Seduction Lip Contour Definer-Coral Pink(54)? Which is your favorite coral–pink lip liner?