Lotus Herbals LemonPure Turmeric & Lemon Cleansing Milk
Product Claims:- This unique cleansing milk is ideal for deep cleansing & removing make-up. The astringent properties of Lemon lifts impurities from skin. Turmeric works as an antiseptic, maintains moisture-level and preserves elasticity of skin.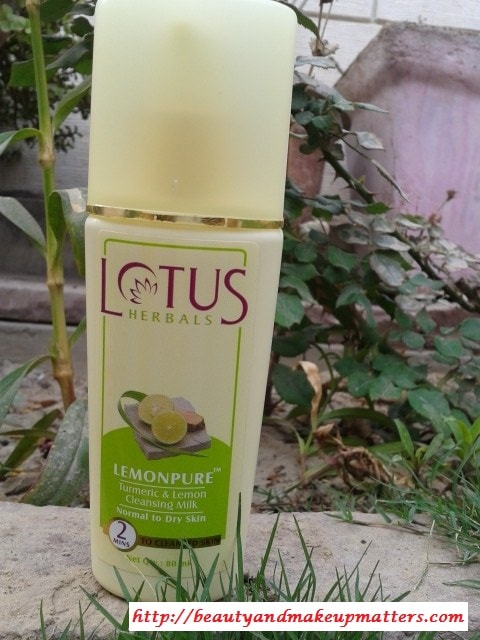 Direction for use:- Apply all over face and neck using circular movements. Wipe off with either damp cotton or wash off with water.
Ingredients:- Water, Triticum Vulgare (Wheatgerm Oil), Light liquid paraffin, Almond oil, Citrus medica Limonum (Lemon Peel) Extract, Vetivera Zizanoldes( Vetiver) Extract, Curcima Longa (Wild Turmeric) Extract, Emulsifying wax, Beeswax, Glycerin, Citrus Sinensis(Orange) oil, Cetyl Alcohol, Borax, Methyl Paraben, Propyl Paraben, Fragrance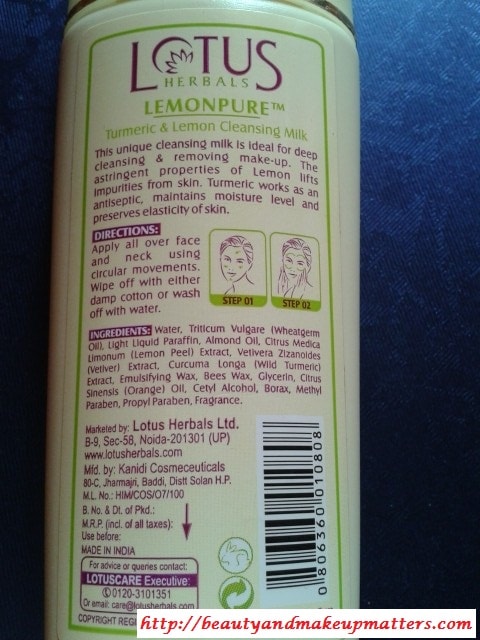 Price:- Rs.155 for 80 ml
Shelf Life:- 3 years from the Mfg date.
Packaging:- It comes in a opaque yellow colored plastic bottle with a cap. The bottle has a pump dispenser which is easy to use. The packaging is similar to Lotus Alphamoist Moisturizer. The packaging is sturdy and travel friendly.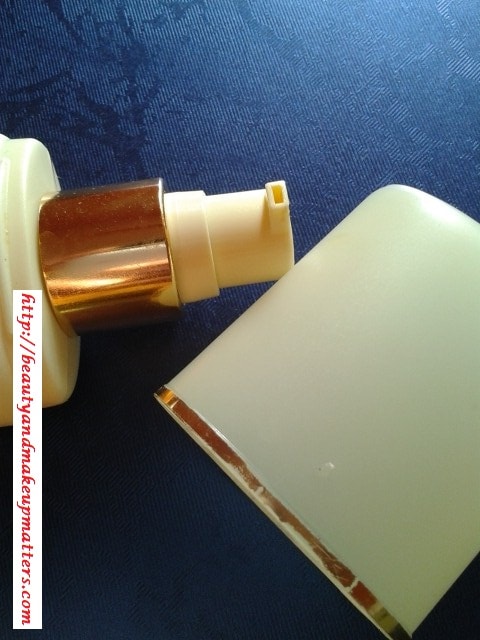 What I likes in Lotus Herbals Lemonpure Turmeric & Lemon Cleansing Milk:-
The cleanser has a creamy texture and is turmeric yellow in color.
It doesn't feel heavy or greasy on the skin
Effectively removes Oil/dirt and most of the makeup in a single swipe.
Gets removed easily along with all the impurities leaving behind soft and supple skin.
Skin feels clean and fresh without any dry / stretchy feel. Skin won't complaint if the moisturisation is skipped after this
It has a lemon smell but not OTT which I like.
Doesn't sting my eyes unlike other cleansers and can be safely used to remove eye makeup without worrying about the cleanser getting into the eyes and the pain that follows.
Hygienic and convenient pump dispenser packaging which also gives better control on the amount of the product to be dispensed.
Loaded with lots of natural products like Extracts of Lemon Peel, orange and wild turmeric and also bees wax, glycerin which are good for skin.
It claims to be for normal to dry skin but I think it will work for combination/oily skin people too as it is not a greasy or oily cleanser
Get a lot of product of product for the price you pay, worth each penny.
Not tested on animals
Don't Miss to Checkout:
Lotus Cleanser at Removing Makeup:-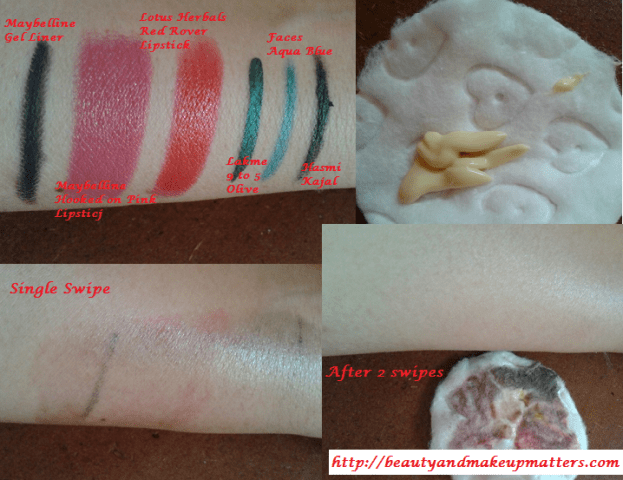 What I disliked in Lotus Herbals Lemonpure Turmeric & Lemon Cleansing Milk:-
Contains Parabens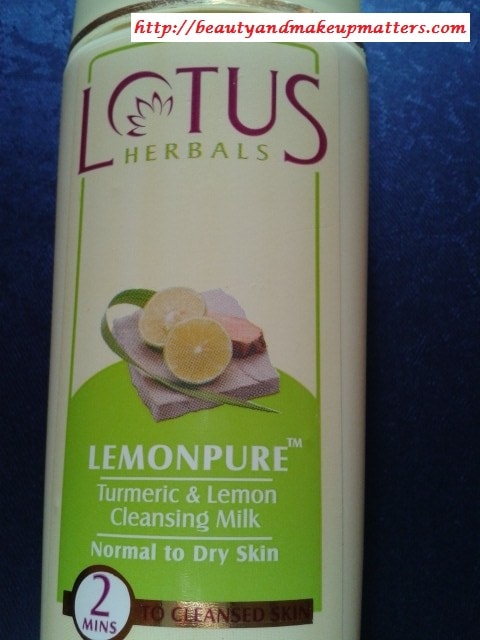 Recommendation:-  I love this Lotus Herbals Lemonpure Turmeric & Lemon Cleansing milk. Loaded with the goodness of lemon and turmeric and free from harmful chemicals which makes my skin happy and healthy. Removes makeup without much effort and won't sting eyes. Perfect to be used as makeup remover and a must have in your skin care kit. So, ladies don't wait just go and get this awesome cleanser.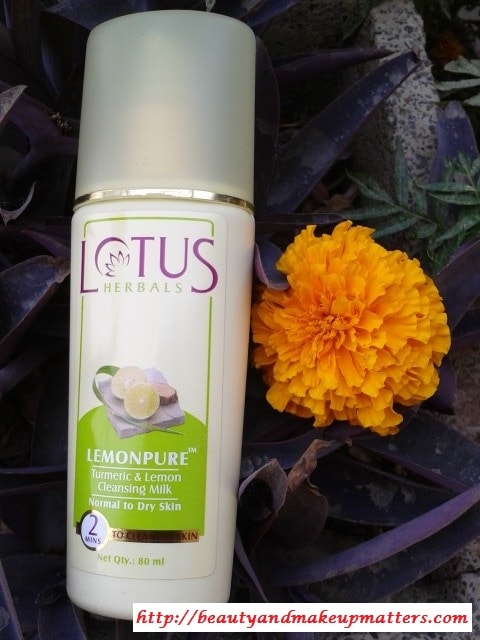 Rating:- 4.5/5
Have you used Lotus Lemon & Turmeric cleanser? Which cleanser do you use to remove makeup?