Lotus Herbals Color Dew Nail Enamel – Strawberry Idea Review, NOTD

Today I am going to share another awesome shade from my Lotus Herbals ColorDew Nail Enamel range – "Strawberry Idea" which I bought along with Deep Sea. Lotus Herbals is dominating my nail collection and I love them for their superb formula and creamy finishes.  I have tried its Red,Blue, White,Peach and Pinks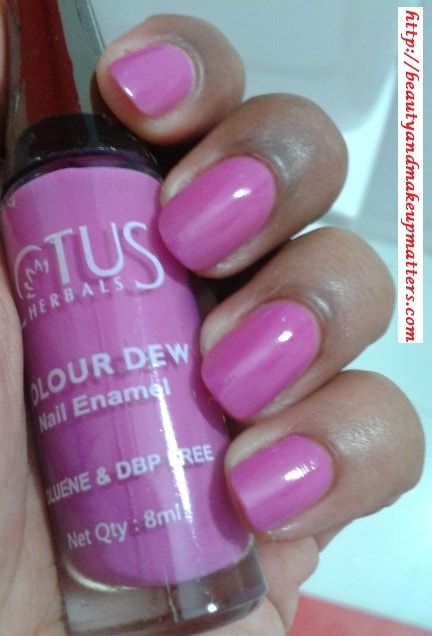 Product Claims: Color Dew is a range of 10 exciting Nail enamels all together in a new packaging.
Natural and safe, Acetone, DBP and toluene free.
Fast drying,
Flat and sturdy brush
Smooth application
Price:- Rs.99 for 8ml
Shelf Life:- 2 years from the Mfg date.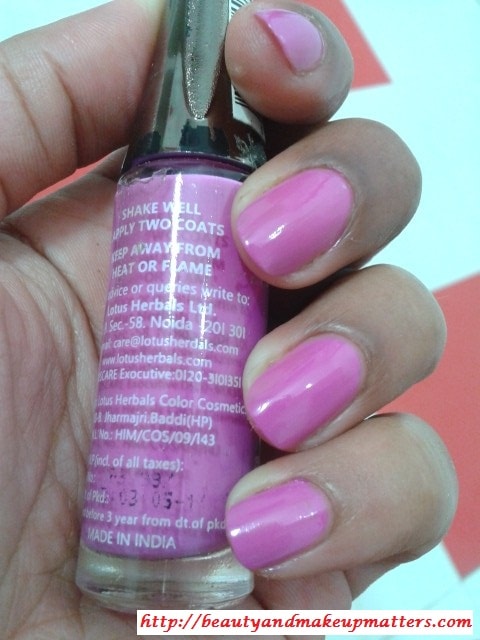 My experience with Lotus Herbals Color Dew Nail Enamel – Strawberry Idea:-
It is strange enough to name blue toned pink nail color as Strawberry. Strawberry Idea isn't a red based pink as you might be expecting but it is cool toned pink with deep violet hues.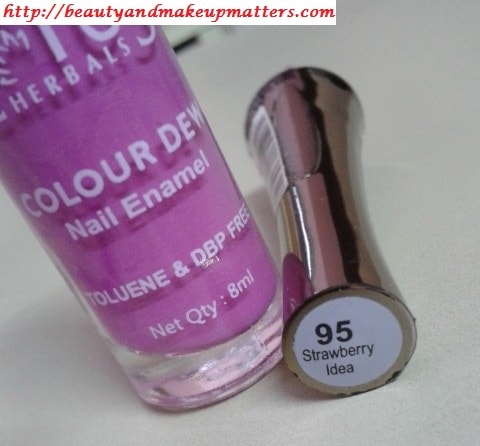 The shade is appearing bit lighter in the pictures than what it actually is. The color belongs to bright pink color family but unlike other pinks like ColorBar Rasmopolitan it doesn't made my hand appear even a bit darker. I really liked my fresh and bright looking hands with this nail color.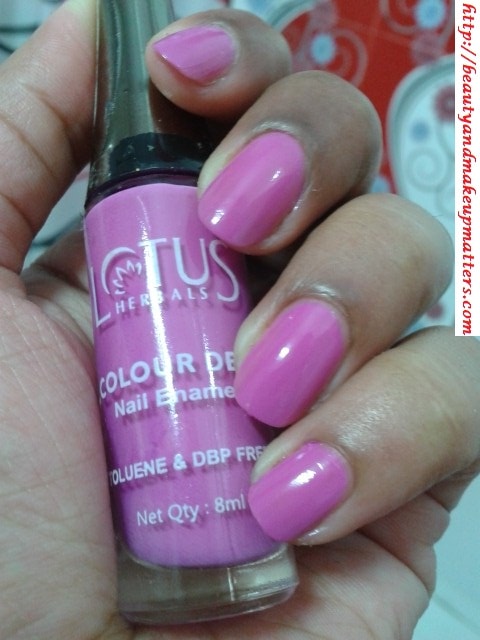 The formulation is wonderfully pigmented and 2 coats give a super-glossy opaque finish which stays well for 3-4 days on my nails with minimal chipping from the tips.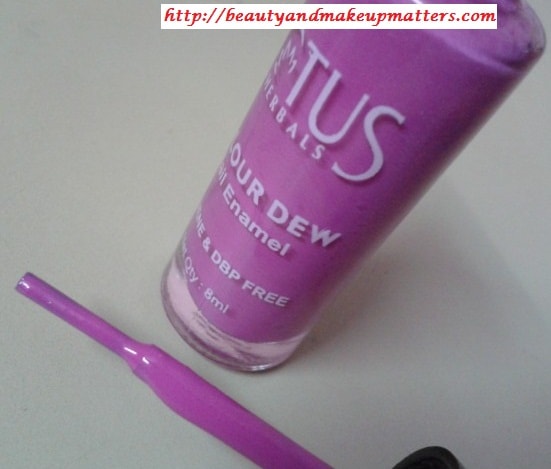 Recommendation:- Strawberry Idea has been paradoxically named but is a lovely shade of pink with subdued bluish tones which make hands look brighter. I enjoy its amazingly pigmented and streak-free formula which gives complete coverage in 2 coats. The well made brush gives a smooth application. The nail enamel dries quickly to a lustrous creamy finish which I totally adore. The shade will also suit dark skin-tones really well.

I have been drooling over this shade since I have this in my collection. Highly recommended!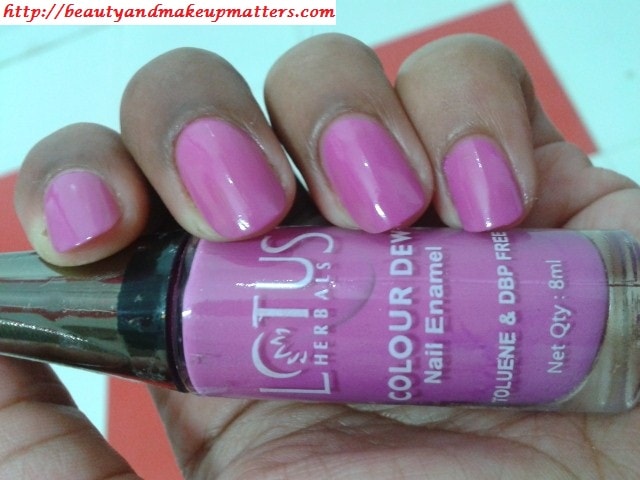 Rating:- 4.2/5
Have you tried Lotus Herbals Color Dew Nail Enamel – Strawberry Idea?