Lotus Herbals Color Dew Nail Enamel – Pure Plum Review, NOTD
I have been head over heels for Lotus Herbals nail enamels and have hoarded them like anything. After owning almost all the matte shades of the range I feel a bit satisfied. I have skipped on the shimmery nail paints purposefully but don't know for how long I would resist myself form buying them.
Today, I am going to review my yet another favorite shade from Lotus Herbals Color Dew Nail Enamel range the Pure Plum.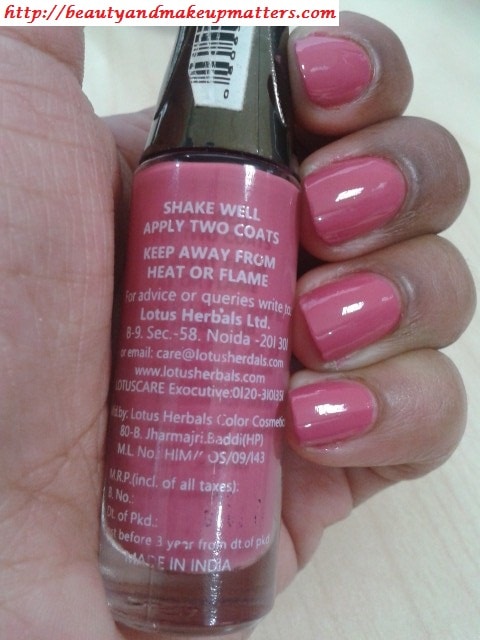 You can check my review on my other favorite shades of Lotus Herbals Color Dew Nail Enamel:-
Price:- Rs.99 for 8ml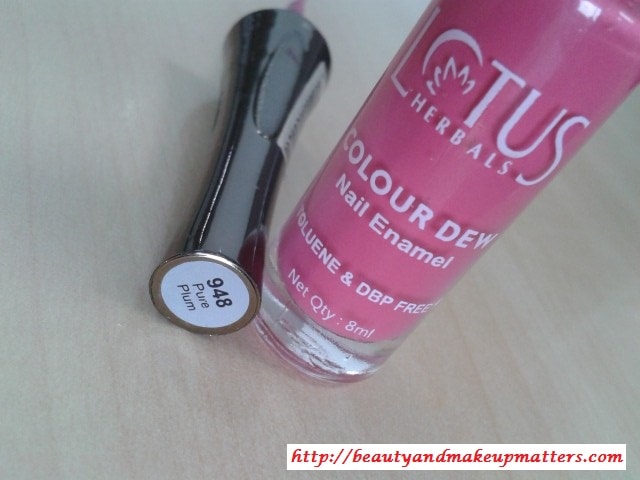 My experience with Lotus Herbals Color Dew Nail Enamel- Pure Plum:-
Pure Plum is a vibrant rosy pink shade. The Nail Enamel gives a hint of plum only in yellow lighting. I feel the nail enamel looks different in different lights which makes it a difficult shade to describe but it is totally a flattering nail color. It is a very pretty shade which brightens up my hand instantly.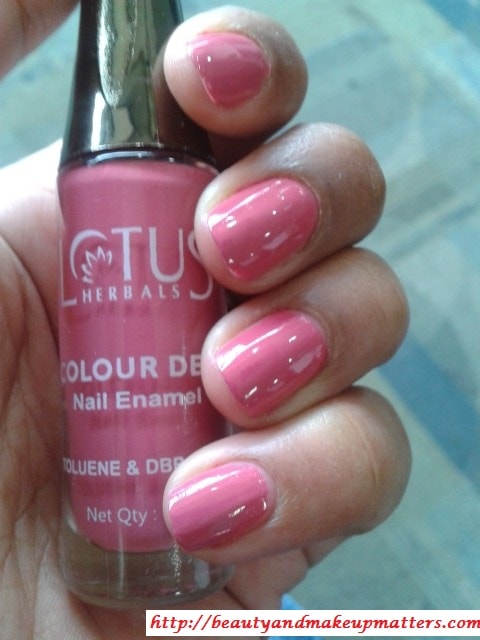 The nail enamel gives a non –streaky application and goes opaque in 2 coats. The nail enamel dries quickly to a shiny glossy finish.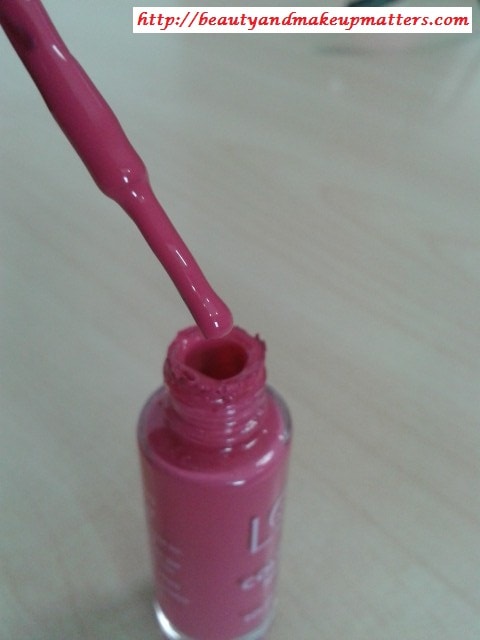 The nail –color stays nice for 4-5 days with minimal chipping unless you do a lot of household work. I love the long applicator handle and the quality brush which eases up the nail paint application.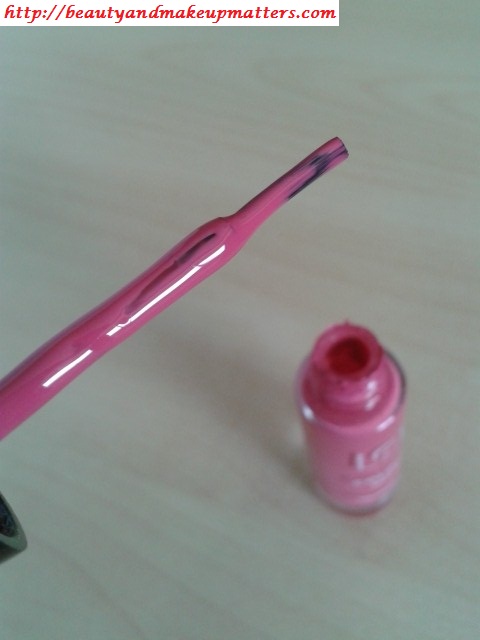 Recommendation:- Pure Plum is a must have shade in everybody's vanity, though I feel it can be renamed to Rosy Pink which gives a better idea on the shade.. This is my favorite shade from Lotus Herbals Nail enamel range after Crimson Red. The nail paints are too good with the affordable price tag. These nail enamels have everything that you can think of having in your nail enamels. Gorgeous colors, creamy glossy finish, quick drying, pigmentation and minimal chipping at just Rs.99.

I totally recommend these nail enamels. Wish Lotus Herbals come up with more colors soon. 😀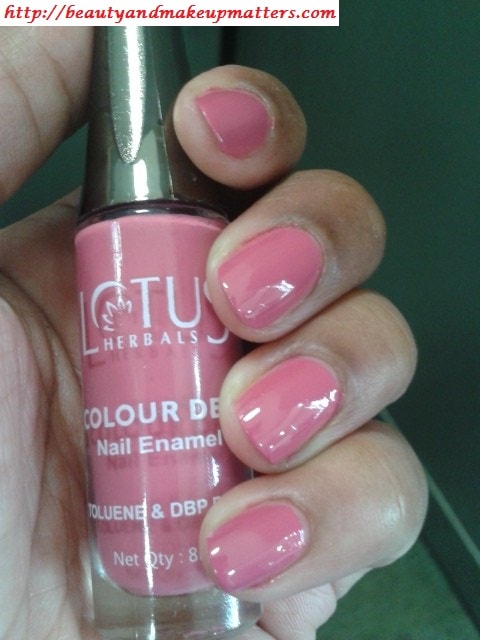 Rating:- 4.5/5
Have you tried Lotus Herbals Color Dew Nail Enamel-Pure Plum? Do you like pinks or plums more?