Lotus Herbals CocoMoist Cocoa-Butter Moisturizing Lotion Review, Swatches
I have been using the Alpha Moist religiously for more than a year now and have been super happy with its texture, awesome scent and oil-free and non-slippery finish. I love it to the core and have recommended to everyone who has asked me for a good facial moisturizer. I was about to get the 3rd bottle of the excellent facial moisturizer when I saw a similar looking bottle and bought it along.
So here is my review on Lotus Herbals CocoMoist Cocoa-Butter Moisturizing Lotion.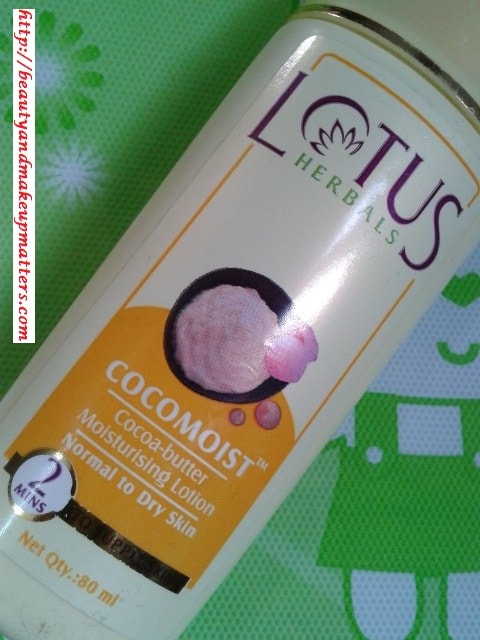 Product Claims: An all-purpose moisturizing that promotes oft, silky and smooth skin. Maintains the pH balance of skin and enhances its moisture retention and capacity.
Direction for Use:- Apply in dots all over face and neck. Smoothen till skin absorbs it. Before stepping out in the sun, apply in combination with Safe Sun-Sun Screen Lotion/Cream/Gel.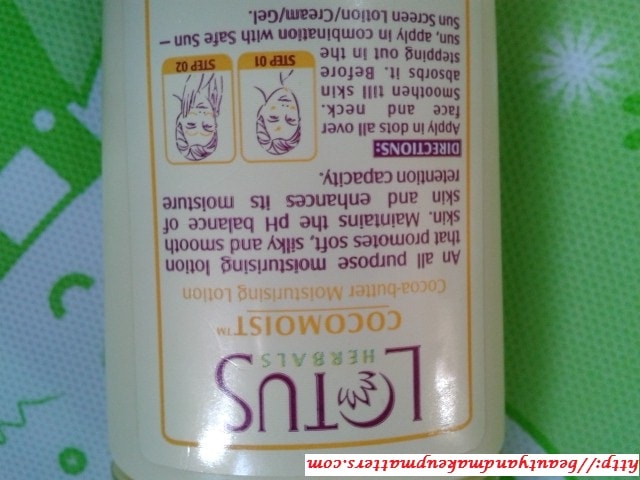 Ingredients:- Water, Rose Damacena (Rose) Water, Theobroma Cacao (Cocoa) Seed Butter (Cocoa Butter) Almond Oil, Honey, Steareth-2, Trithanolamine, Glycerin, Stearth-2 PEG -8 Distearate, Steareth-21, MethylParaben, Fragrance

Price:- Rs.195 for 80ml
Shelf Life:- 3 years from the Mfg date.
Packaging:- The moisturizer comes in a similar pump dispenser packaging which is very convenient to use and carry. The only disadvantage about the packaging is that it doesn't let you know about the quantity left in the bottle.
My experience with Lotus Herbals CocoMoist Cocoa-Butter Moisturizing Lotion:-
The lotion is light creamish brown in color which indicates the presence of cocoa butter. The texture of the lotion is just slightly thicker than Alpha Moist but still very easy to blend into the skin.
The lotion has a pleasant warm cocoa scent that lingers on for few minutes. The scent is soothing to the senses and not overwhelming.  I need only single pump of this lotion for day time moisturisation and two for night. The lotion spreads nicely giving highly moisturized feel to my skin. I bought it for the purpose of providing more moisturization to my extremely dry skin and at first it just did the expected but it doesn't work for me all the time and leaves my skin feeling a bit oily at times. The lotion doesn't claims to be oil-free unlike AlphaMoist moisturizer so it leaves me feeling greasy if I use more than the required amount.
The lotion is enriched with the goodness of herbal ingredients like Cocoa butter, Almond Oil, glycerin and honey which nourishes skin in a natural way.
Don't Miss to Checkout:
Swatch:-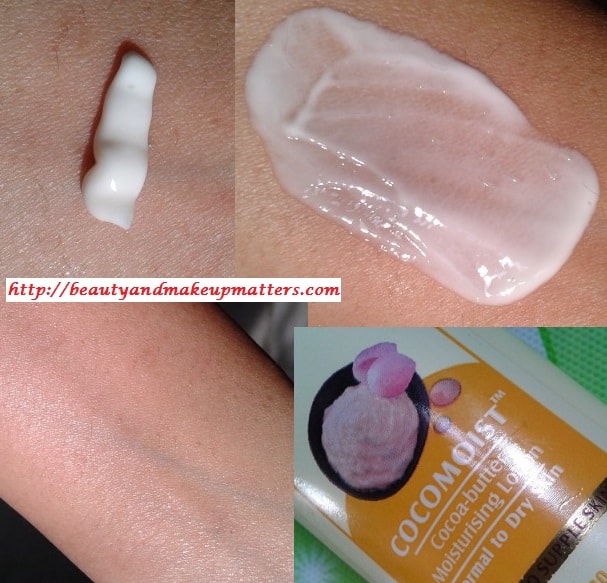 Pros of Lotus Herbals CocoMoist Cocoa-Butter Moisturizing Lotion:-
Nice creamy texture
Blends nicely into skin
Warm cocoa scent
Excellent packaging
Infused with lots of natural ingredients
Affordable
Easily available
Cons of Lotus Herbals CocoMoist Cocoa-Butter Moisturizing Lotion:-
Contains Parabens
Feels heavy if applied excessively
Not be suitable for oily skin
Recommendation:- Lotus Herbals CocoMoist Cocoa-Butter Moisturizing Lotion is a heavy moisturizing lotion with an easy work with texture, lovely fragrance and nature's goodness. The lotion moisturizes my skin well but leaves an unwanted greasy layer on me sometimes. I would recommend Oily skinned beauties to stay away from this. Also, it should only be used in winters by dry skinned ladies so to avoid any slippery feel on face

Overall, a decent moisturizing facial moisturizer but could have been better.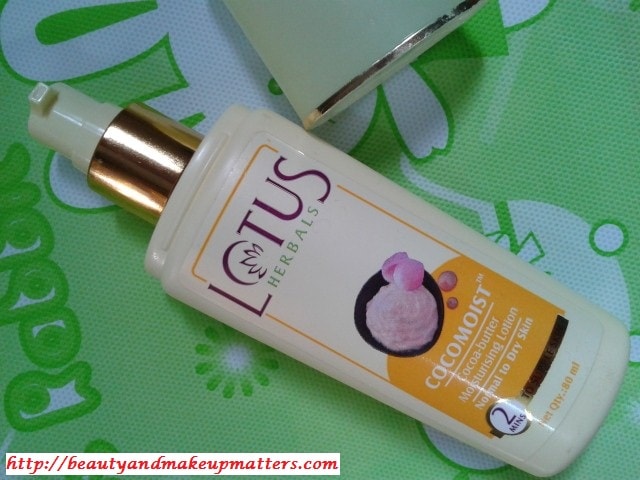 The Cute Miss Rabbit Bag 🙂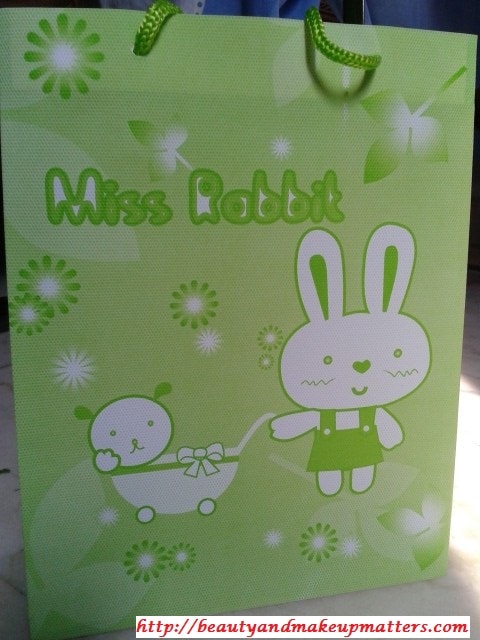 Rating:- 3.2/5
Have you tried Lotus Herbals CocoMoist Cocoa-Butter Moisturizing Lotion? Which is your favorite facial moisturizer?