L'Oreal Paris Super Liner 24 hr Waterproof Gel Eye Liner – Brown 02 Review, Swatches, EOTD
Since, I have started using Gel Liner which started with Maybelline Gel Liner – Black. I wanted to have these small pots in all the possible shades but in India we don't have many options available in terms of colors and brands. After Maybelline I wanted to try something better and while searching for one I stumble upon L'Oreal Paris which had gel liners in 2 basic shades- Brown and Black.
So, Today I am going to share another brown eye liner with you its L'Oreal Paris Super Liner 24 hr Waterproof Gel Eye Liner – Brown. I have been eyeing this liner for quite a long time as this particular shade was running under an offer of almost 30% off on Medplusbeauty.com.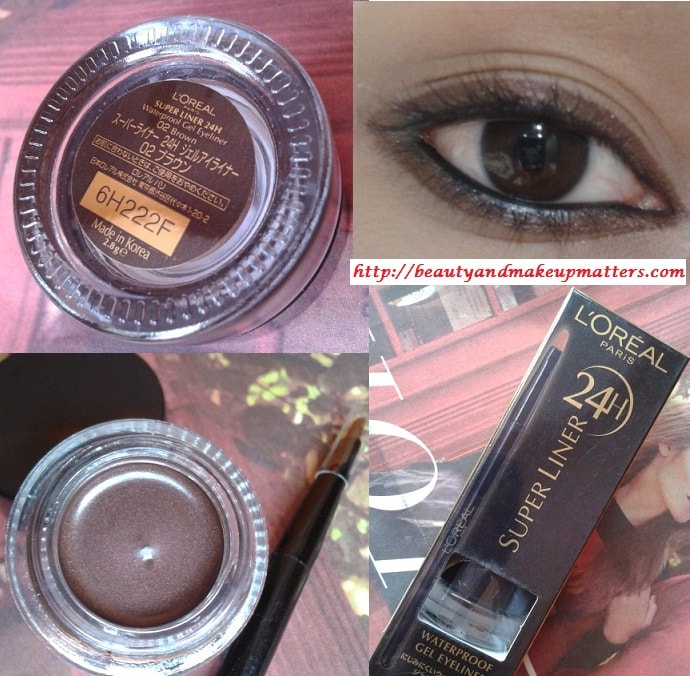 Product Claims: A long-lasting waterproof eyeliner with an intense and bold colour result. The high-precision brush makes application easy and creates a perfectly smooth line. An ultra-quick drying effect creates a smudge-free, dramatic look that lasts up to 24 hours.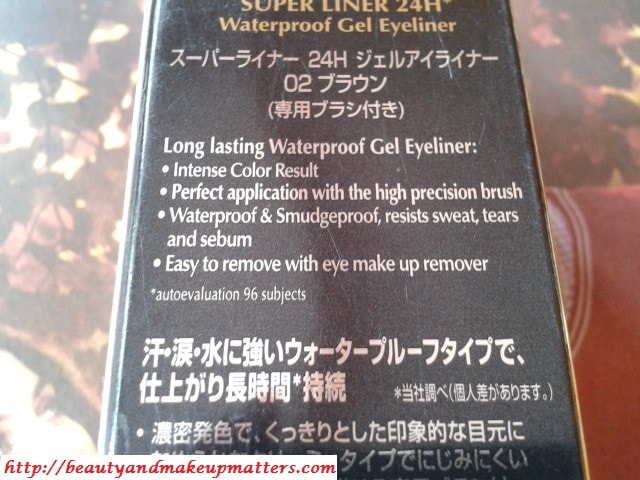 Innovation:-
Easy application
long lasting result
Professionaly inspired brush
Glide-on gel texture
Direction for Use:- Dip your brush into the jar to select the right amount. Wipe off excess gel on a tissue if necessary. Use the high precision brush like a pencil to draw the line along your lash line.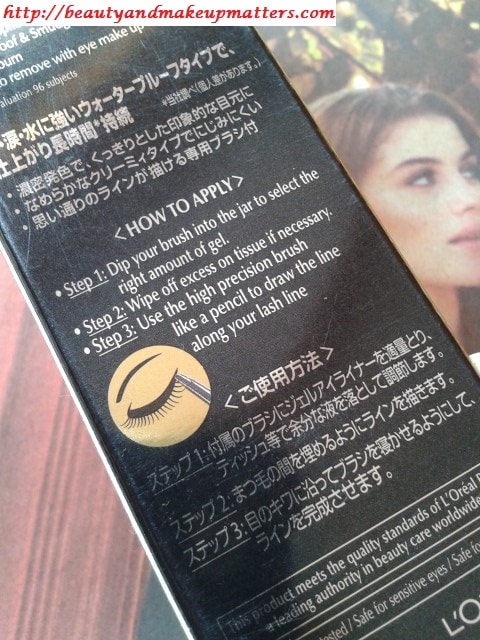 Ingredients:-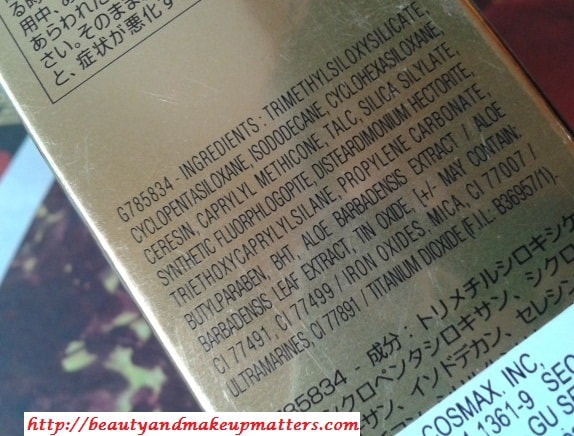 Price:- Rs.825 for 2.8gms
Shelf Life:-  30 months from the Mfg date.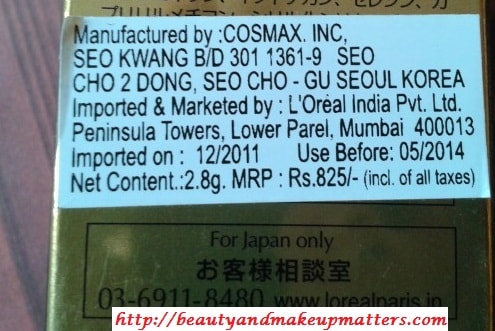 Packaging:- L'Oreal Paris Super Liner Gel Eye liner comes packed in a shiny golden cartoon box and most of the details are mentioned on the box. It has a small pot and a liner brush in it.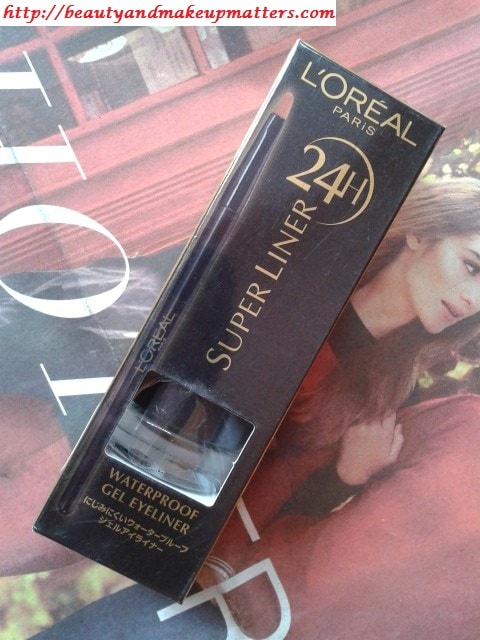 The small glass pot looks really pretty with sturdy black screw cap. The liner comes with a brush which does an awesome job in applying the liner on the lids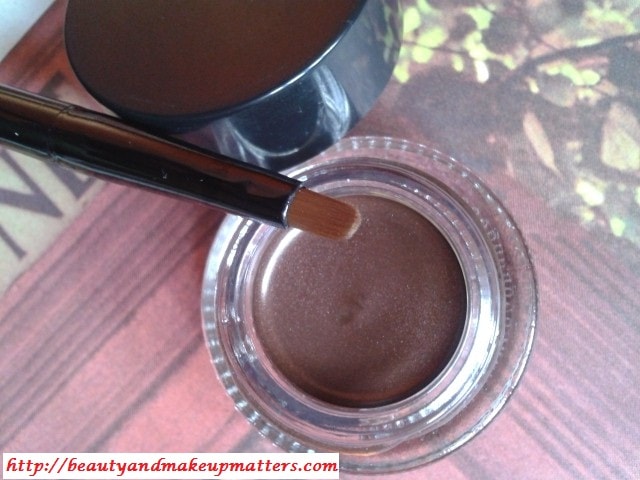 My experience with L'Oreal Paris Super Liner 24 hr Eye Gel liner – Brown:-
L'Oreal Paris Super Liner – Brown Gel Eye Liner is a rich chocolaty brown shade with fine specks of copper shimmers. The shimmers are ultra-fine and give a gorgeous sheen to the eye liner.
Formula:- The formula is extremely soft and creamy which glides effortlessly over the lids and due to its soft creamy texture it doesn't tug or pull the delicate eye lid surface. The L'Oreal Gel liner is much better than Maybelline Gel Liner as it is creamier and lighter than the Maybelline one.
Pigmentation:- The color is so intense that I need to pick up the liner only once and draw the line. The liner is richly pigmented and gives a vibrant glossy metallic brown look on eyes.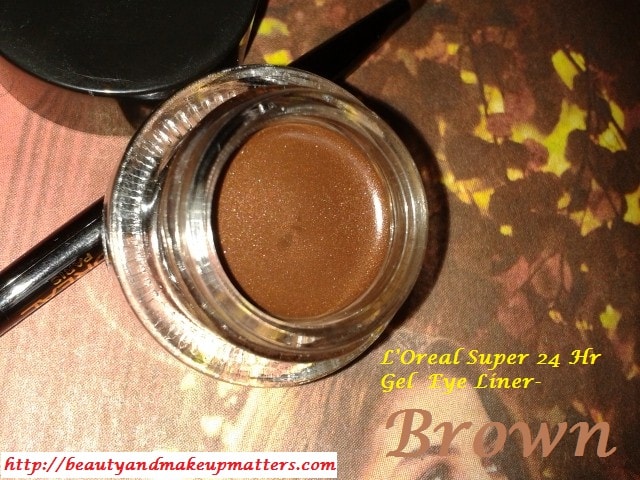 Staying:- Due to intense creamy formula it takes slightly loner to set but once dry it becomes smudge proof and waterproof. It doesn't not budge and stay intact for hours. It looks exactly the same even after 8 hours of wear. I am impressed with its staying power.
Swatch:-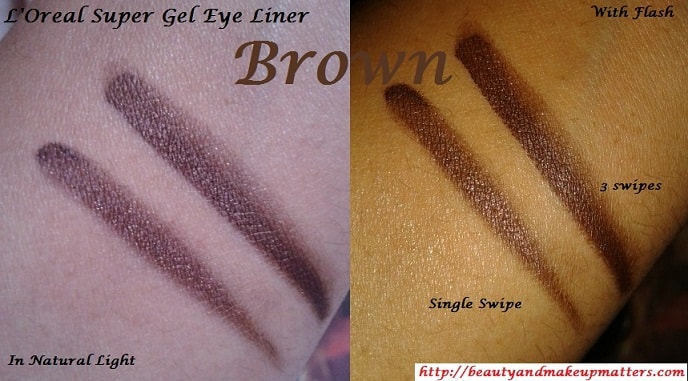 Brush:-The eye liner brush comes with the L'oreal Gel liner is extremely soft and feels gentle on eyes. It gives better and much more precise application or maybe I am used to gel liners now and have a better control over the brush during application. The brush applies the liner beautifully over the lids with minimum effort.
Don't Miss to Checkout:
EOTD:-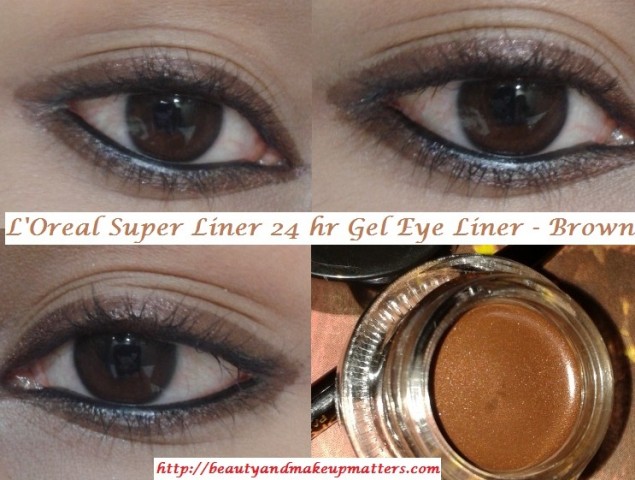 Pros of L'Oreal Paris Super Liner 24 hr Waterproof Gel Liner – Brown:-
Gorgeous jewel toned Brown eye liner
Subtle Shimmers which gives a glossy shine to the liner
Incredibly creamy formula
Glides smoothly only on lids
Cute glass pot packaging with an extremely useful eye liner brush
Stay on forever without smudging or fading
Safe for water line too
Cons of  L'Oreal Paris Super Liner 24 hr Waterproof Gel Liner – Brown:-
Bit expensive but quantity will last more than a year for me.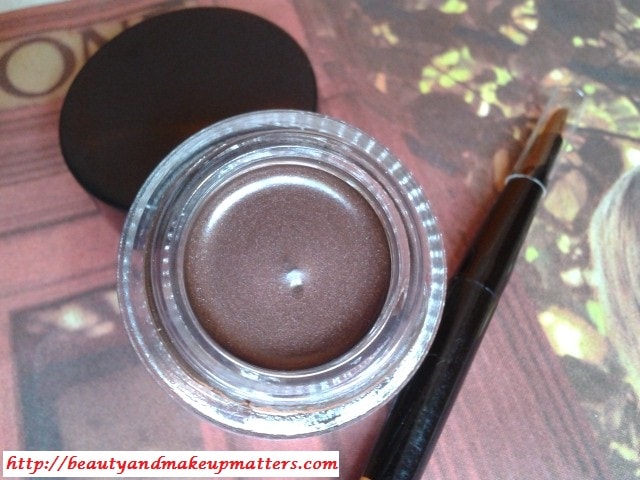 Recommendation:- L'Oreal Paris Super Liner 24 hr Waterproof Gel Liner – Brown is a deep chocolaty brown shade with smooth shimmers. The shimmer in the liner aren't glittery but adds a dazzling glossy finish to the liner which is definitely not over the top. The formula is soft and highly pigmented and doesn't require the brush to be dipped again and again into the pot. The liner gets picked up nicely by soft bristles of the eye liner brush which allows smooth application. The liner stays intact on lids for long.

The color is perfect for party wear and even for daily wear. L'oreal Gel Liner is one of the best eye liners and worth a try!Highly Recommeded!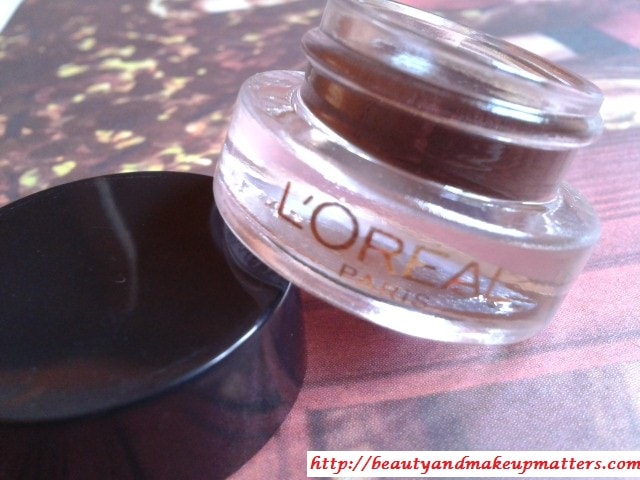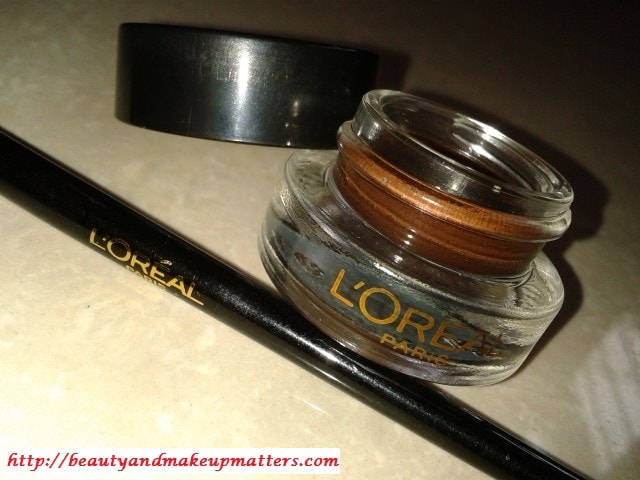 Rating:- 4.8/5
Have you tried L'Oreal Paris Super Liner 24 hr Waterproof Gel Liner – Brown? Which is your favorite Gel Liner formula?