L'Oreal Paris Glam Shine Balmy Gloss – Peach Pleasure 912 Review
Hello Everyone,
Today I am going to review one of the most affordable product from L'Oreal Paris, the Glam Shine Balmy Glosses. Now, when even Lakme is launching with a price tag of Rs 800, L'Oreal went against the price-hike flow and launched these at consumer friendly prices, a big thumbs up for L'Oreal Paris!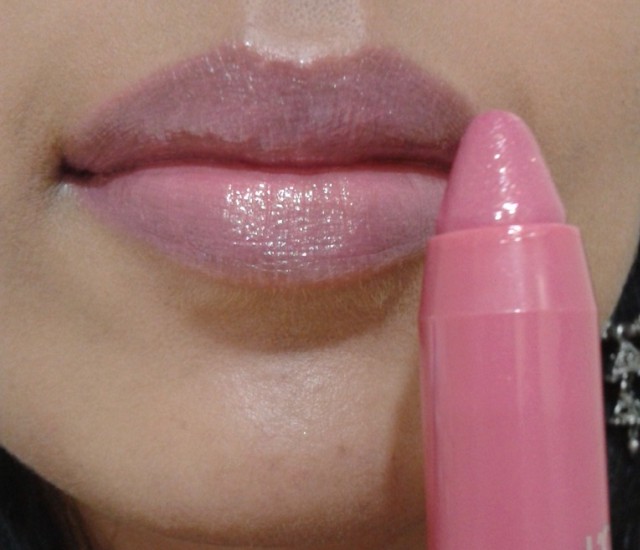 Product Claims: L'Oreal Paris introduces its first glossy crayon format for that looks after your lips. Balm and Gloss finally combined in an playful crayon format for mirror free application. Lips feel moisturised, look shiny with a sheer fresh looking colour pay off. 4 sorbet shades.
Innovation
Balm and gloss in one crayon format
Enriched with flower extracts
Not sticky
Ultra light feel
Ingredients:-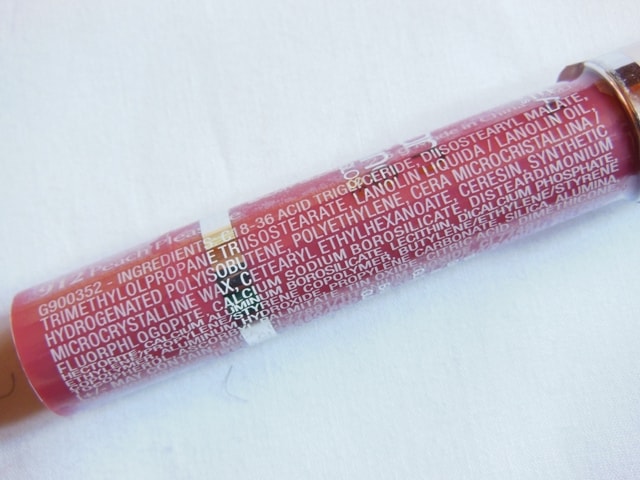 Price:- Rs.400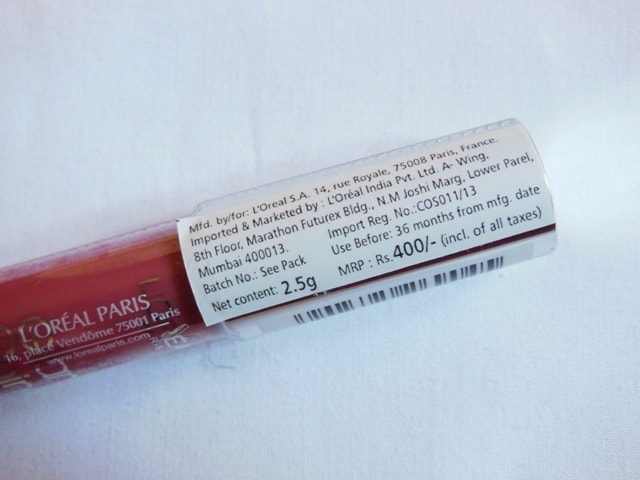 Available in 4 shades:
Peach Pleasure
Lychee Lust
Fruit Perfect
Couldn't spot the 4th shade anywhere.. 🙁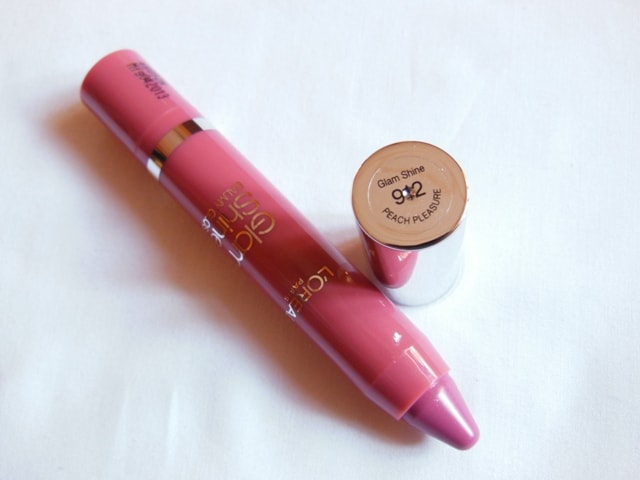 Packaging:- It is a chubby lip stain/balm and comes in a packaging similar to Revlon Just Bitten Kissable lip stains and alike. As tube is in the same color as the balm it is easy to locate the shade. The lip balm has a shiny silver metallic cap which adds charm to the packaging.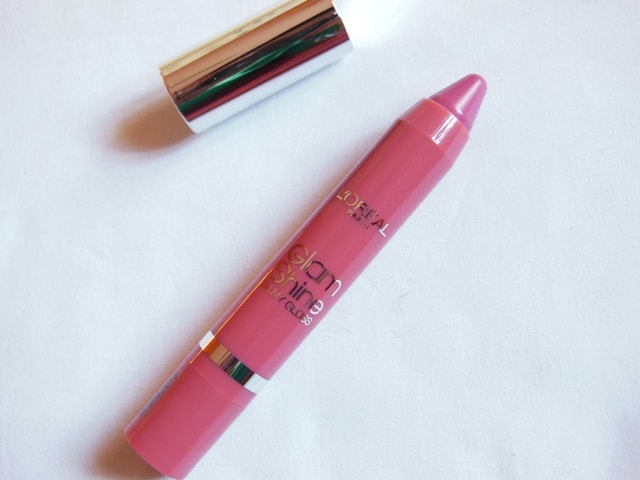 My experience with L'Oreal Paris Glam Shine Balmy Gloss Peach Pleasure:-
Peach Pleasure is a soft blue toned lavender-pink shade with loads of pink and gold shimmers. The shimmers are obvious but don't look superficial on application rather gives a lovely iridescent shine to the lips.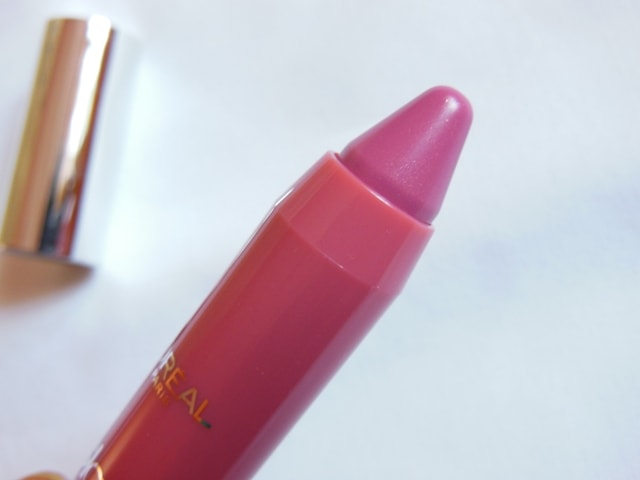 The color payoff isn't remarkable and as claimed "a sheer fresh looking colour" they don't impart much color to the lips even after multiple swipes and gives a light wash of color to the lips.  Because of the sheer pigmentation they won't be able to cover pigmented lips but they make a great top-coat for your matte lip look adding a beautiful sheen. The glossy shine lasts longer than the usual glosses and balms but the color doesn't and it starts fading within 2-3 hours. The shimmers looks chunky and starts sparkling when the balm looses the color few hours post-application which doesn't look that great.
Don't Miss to Checkout:
Swatch–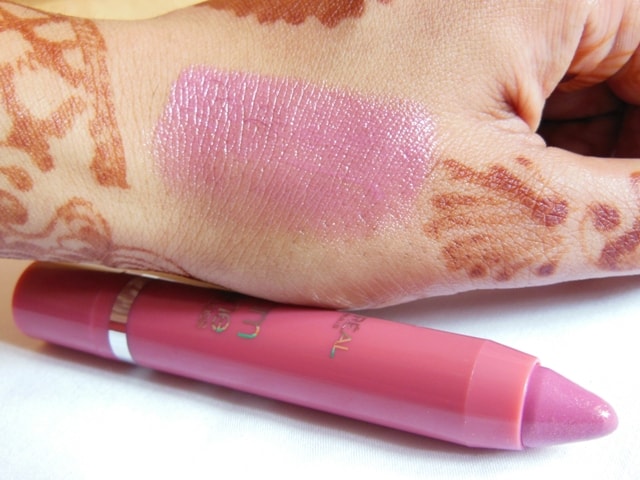 The formula is creamier than the Revlon Just Bitten Kissable Lip Stains one's but they don't melt on lips giving a cakey feel like creamy lipsticks. I like how smoothly they swipe and feel light & easy on lips. As the name indicates "Balmy Gloss" they are truly a fusion of balm and gloss. It is extremely moisturizing and never makes my lip feel dry even when the color is long gone.
LOTD-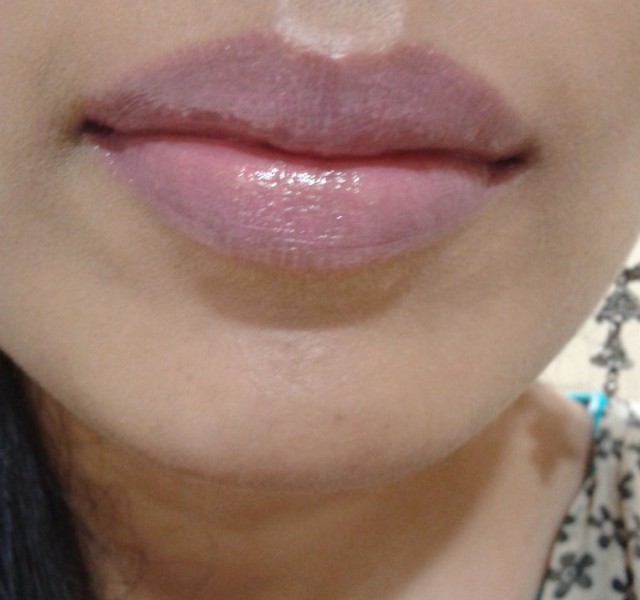 I like to wear it as is on *No Makeup Today* days when I just don't want to wear lipsticks and stay away from glosses due to their sticky feel. The color is also good to balance out the heavy eye makeup looks.
Pros of L'Oreal Paris Glam Shine Balmy Gloss Peach Pleasure:-
Lovely Chubby Stick Packaging
Highly moisturizing to the lips
Wears Comfortably
Gives a glistening finish
Doesn't feel gooey or look cakey
Substitute for tinted lip balms
Lips doesn't feel dry even when the color is gone
No wastage due to sharpening as they can be twisted out.
Decently priced
Cons of L'Oreal Paris Glam Shine Balmy Gloss Peach Pleasure:-
Shade range could be improved
Color payoff isn't great
Contains shimmers which looks awful after few hours
Staying power is similar to glosses or creamy lipsticks 2-3 hours without meal
Recommendation:- L'Oreal Paris Glam Shine Balmy Gloss Peach Pleasure is pretty pink shade, truly a balm and a gloss collaborated in a tube. The texture is smooth but not buttery soft that would crumble under pressure. It is moisturizing like a balm and gives a excellent sheen to the lips just like a gloss without feeling sticky or heavy, so a bliss for girls with dry/chapped lips but at the same time slightly chunkier shimmers ruins the game when they start dazzling and moving around the lips once the color is gone. Don't expect the formula to provide much color as it stays true to its claim of sheer color pay off and hence not a good choice for pigmented lips. Don't buy them from the pigmentation perspective but as a replacement for your tinted lip balms. I am okay with light color pay-off but wish shimmers to be smoother or disappear altogether

These Glam Shine Balm Glosses are just a synonym to Tinted lip balms with a super-glossy and uber-cute girly packaging. Giving extra point for the super-moisturizing feel it gives to my lips and pocket-friendly price-tag,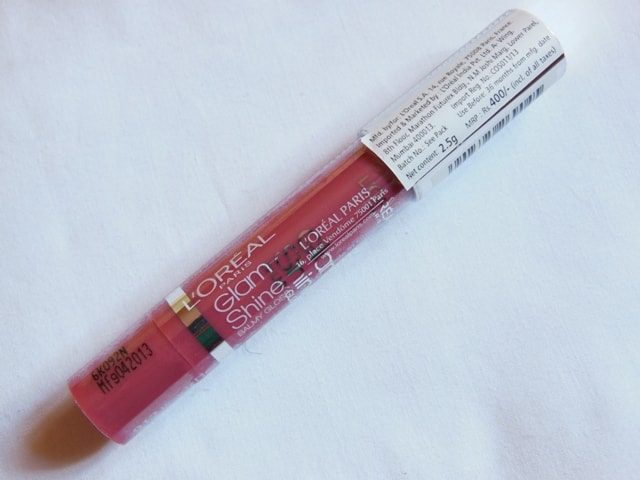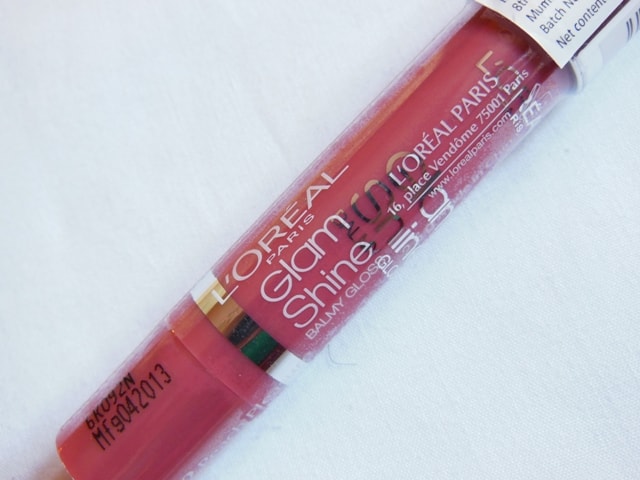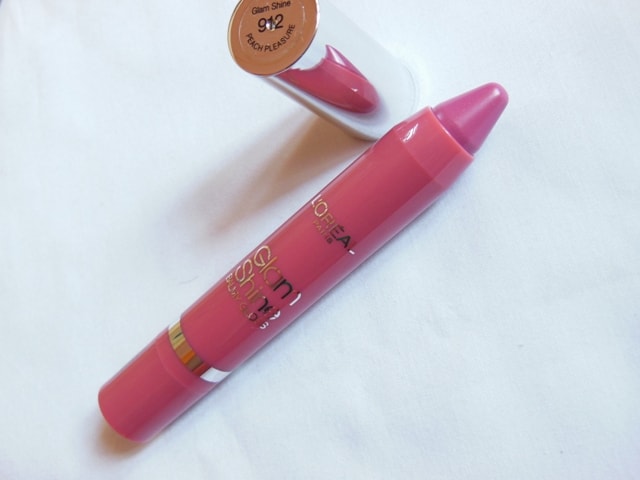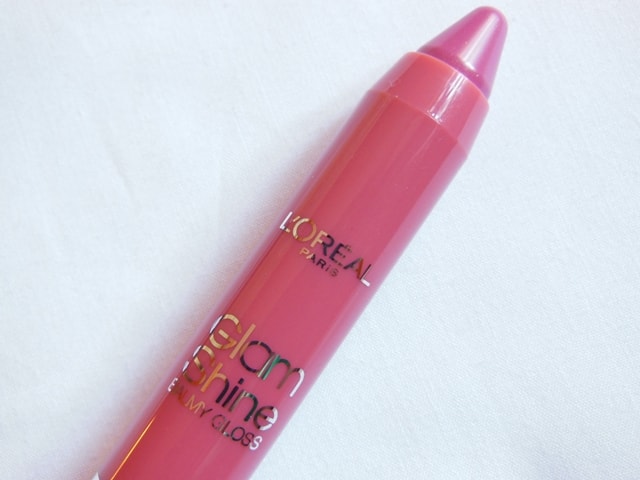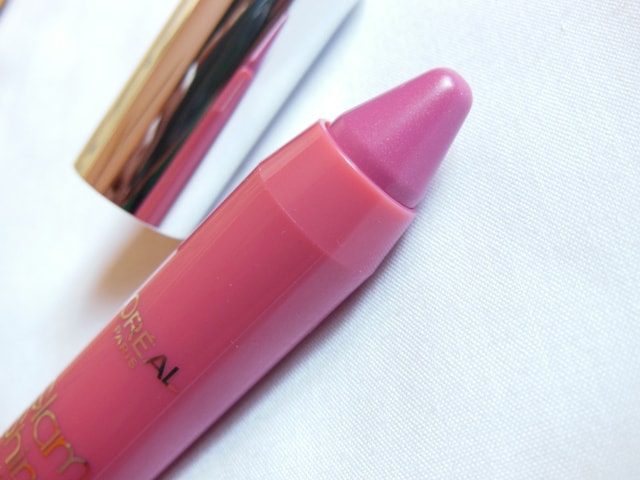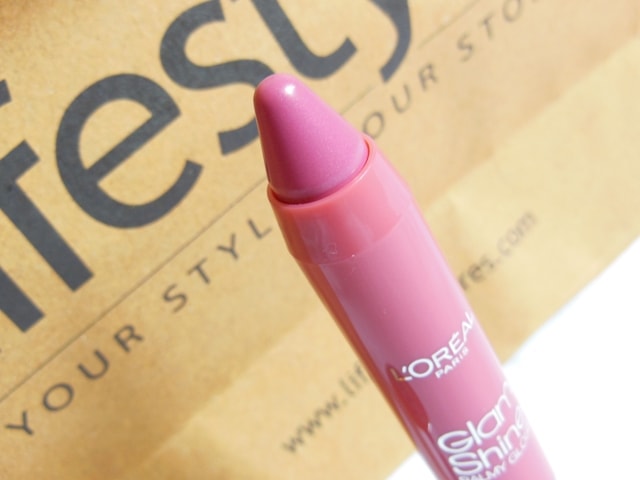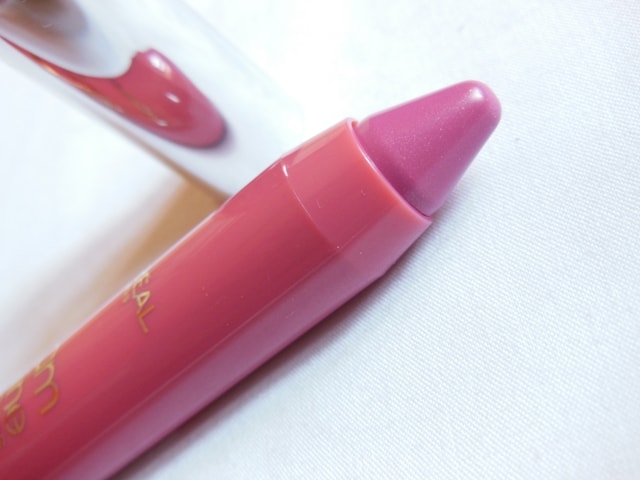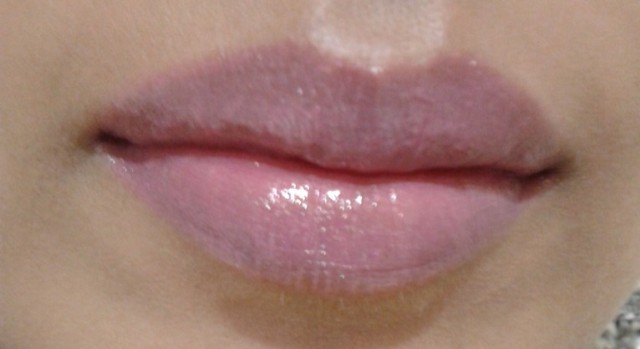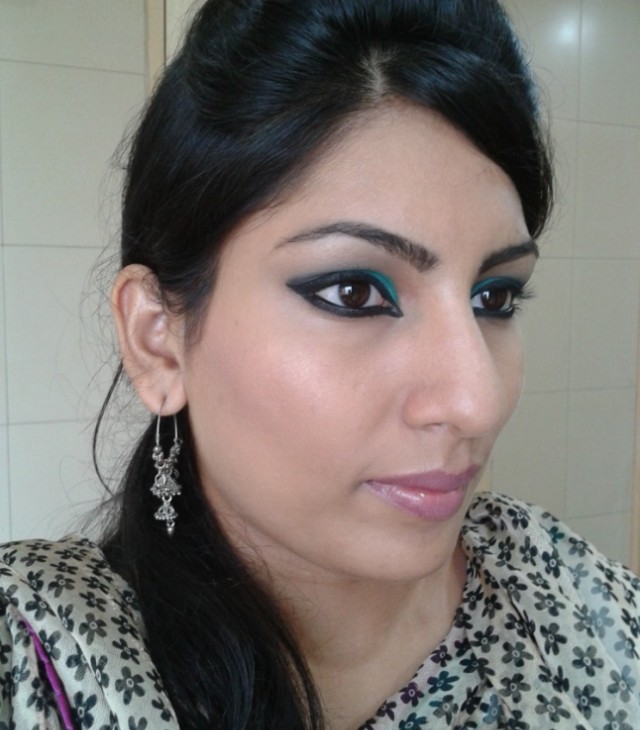 Rating:- 3.5/5
Have you tried L'Oreal Paris Glam Shine Balmy Gloss Peach Pleasure? Which is your favourite Lip Crayon?