L'Occitane Rose 4 Reines Body Milk Review
Today I am reviewing another sample from L'Occitane Bath & Body range, its L'Occitane Rose 4 Reines Body Milk.
Product Claims:- Enrich in nourishing grapeseed oil, Rose Body Milk is quickly absorbed, leaving your skin soft to the touch. Subtle. Mildly fruity fragrance delights young and old.
Fresh and slightly fruity fragrance
Nourishing
Antioxydant Anti-free radical action Moisturizing
Ingredients:-
Bulgarian, Moroccan and Turkish rose essential oils, and Grasse rose absolute
Rich in nourishing grapeseed oil
Vitamin E Rosemary by-product Glycerin
Price:- Rs.1690 for 250ml
My experience with L'Occitane Roses 4 Reines Body Milk:-
Roses 4 Reines Body Milk has an extremely runny consistency just like milk. The light weight milky liquid smells heavenly of roses. The smell isn't artificial or overwhelming but natural fresh roses which takes me to the garden of blossoming Red roses. It is a bit heavy at first but quickly settles down to a more likeable which doesn't seem to disappear and lingers on for hours post-application.
The formula of the body milk gets absorbed quickly into the skin and leaves behind a silky smooth skin to touch. It nourishes skin deep inside without making skin sticky or oily.
Though, I love its refreshing rose scent but won't prefer it on daily basis. I will rather keep it for special occasions like Valentine day, romantic dinners or the days when I like to pamper myself. 😛
Pros of L'Occitane Roses 4 Reines Body Milk:-
Fresh rose fragrance
Absorbs quickly
Moisturizes skin pretty well
Scent lasts long
Leaves skin silky smooth
Exotic ingredients list
Cons of L'Occitane Roses 4 Reines Body Milk:-
Expensive
Rose fragrance may not be liked by everyone
Recommendation:- L'Occitane Roses 4 Reines Body Milk is a an absolutely beautiful body lotion which just disappear into the skin with the slightest massage giving it a silky feel and its marvelous refreshing rose scent feels very classy and romantic. To me it smells divine and all the rose fragrance lovers are going to bow down before the fresh and unique scent of this body milk. The scent is rosier than anything you would have smelt ever before so if you are not a fan of Rose fragrance then better stay away from it. It is hit or miss kind of fragrance, which is HIT for me and I love to indulge in its seductive Rosy fragrance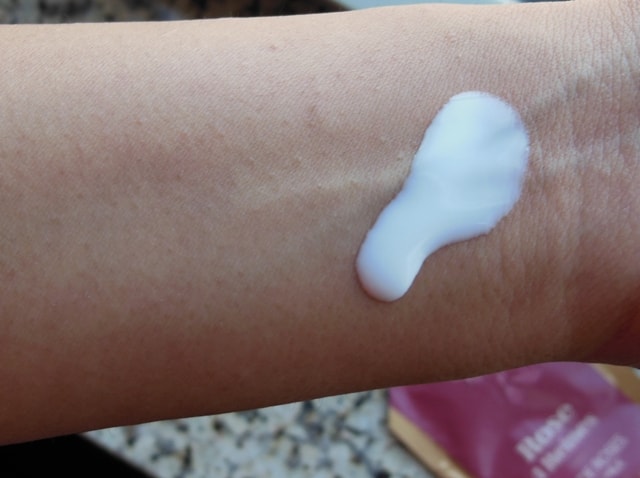 Rating:- 4.5/5
Have you tried L'Occitane Roses 4 Reines Body Milk? Do you like Rose fragrance in you skin care products?