L'Occitane Repairing Conditioner Review
Today, I am reviewing another sample from L'Occitane Magic Box. Its L'Occitane Repairing Conditioner for dry and damaged hair today.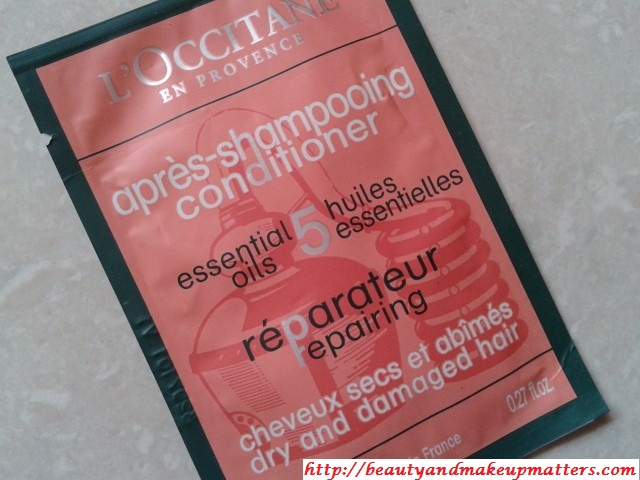 Product Claims: Repairing, stimulating and regenerating, this conditioner nourishes and deeply restores capillary fiber. It will detangle, soften and add luster to hair.
5 essential oils: – Angelica – Lavender – Geranium – Ylang-ylang – Sweet Orange Improves micro-circulation for a better hair vitality – Purifies – Softens – Regenerates – Strengthens – Energizes
Sweet almond oil, glycerin Nourishing
Repairing agents Smoothe scales, act on damaged parts of hair (focused action)
Direction for Use:- Apply after shampoo, massage into hair, leave on for one or two minutes, then rinse.
Ingredients:-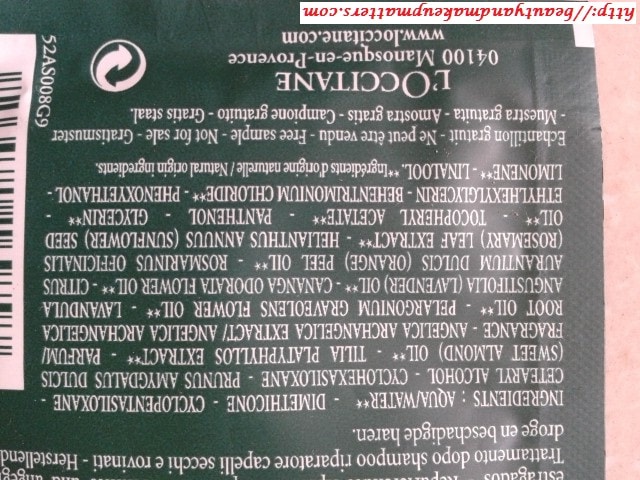 Price:- Rs.1250 for 250ml
My experience with L'Occitane Repairing Conditioner:-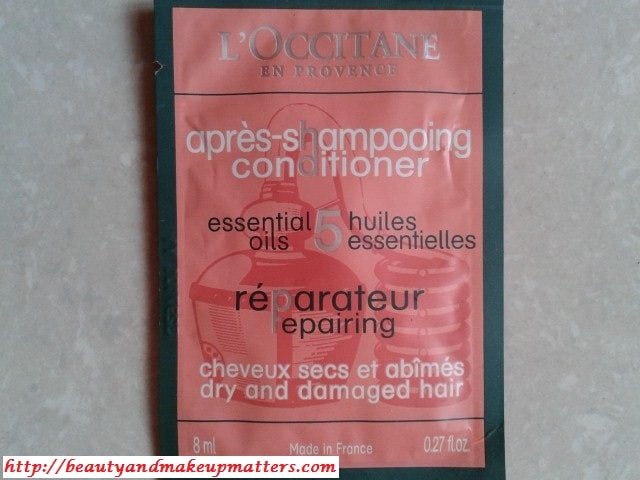 L'Occitane Repairing Conditioner is a white colored creamy liquid with the consistency similar to a body lotion. The texture isn't thick but towards runny which spreads nicely all over the hair. I just need a tiny amount, almost ¼ of any regular conditioner for my slightly longer than shoulder length hair.
Conditioner has herbal scent which isn't overwhelming but isn't insignificant too. I am quite fond of its unique herbal aroma but it may not be liked by everyone. The smell don't disappear post hair-wash but lingers for long and you can still detect the scent if you sniff hair for few hours post hair wash. The herbal scent represents the presence of natural herbal ingredients the conditioner is composed of.
The conditioner disappears into hair with a slight massage. I leave it for 10-15 and the rinse with plain water. The conditioner very well tames the lower part of the hair which turns all rough and frizzy post hair wash. The finger will start slipping on hair which indicates smoothened texture of hair. I have an oily scalp but this conditioner never weighed down my hair even after 3 days of wash. Hair sparkles with healthy shine and with the right moisturisation they turn silky soft to touch.
Swatch-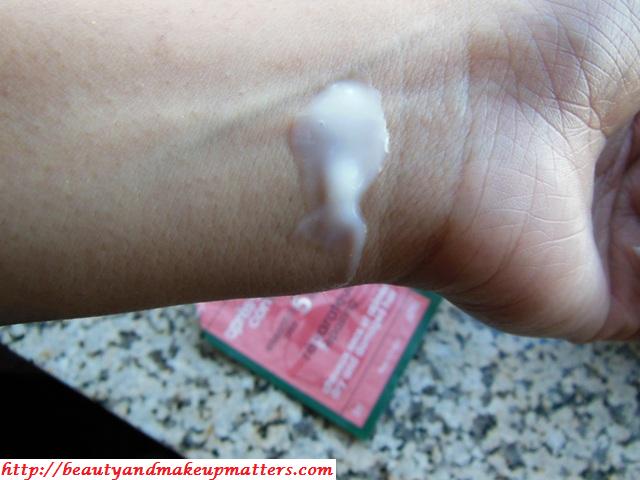 The only thing that I disliked about this conditioner other than its price is the fact that it's not completely herbal and contains Dimethicone as a main ingredient. Though it is free from Parabens but at this price I was expecting it to be from any sort of chemicals.
Here is a picture of my Happy Hair with this conditioner, noticeable shine and silky smooth texture.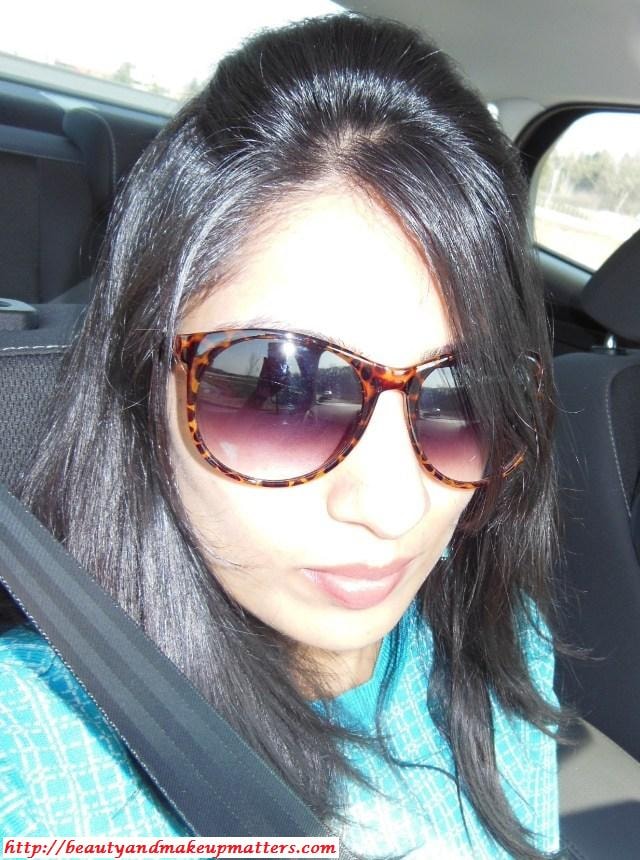 Pros of L'Occitane Repairing Conditioner:-
Unique Herbal Scent
Easy to work with consistency
Spreads nicely
Doesn't weighs down my hair
Smoothens frizz and dry hair strands
Add a healthy shine to hair
Free from Parabens
Exotic herbal ingredients list
Cons of L'Occitane Repairing Conditioner:-
Contains Dimethicone (Silicone) as main ingredient
Expensive
Recommendation:- L'Occitane Repairing Conditioner is no doubt  one of the best hair conditioners. Even on unoiled hair, if you want to enjoy soft and smooth tresses just smooth on this conditioner and enjoying the lovely silky smooth hair you have always dreamt off. Unlike normal Silicone based conditioners which gives a silken feel to hair but drastically weighs them down by next day. It gives natural nourishment to hair which feels smooth to touch but doesn't look flat or weigh down. L'Occitane delivers what they claim which is rare in Hair care department of any brand.

If your pocket allows than I will definitely suggest going for L'Occitane Repairing Conditioner & L'Occitane Hair Care range which is better than anything available in the market.
Rating:- 4.5/5
Have you tried L'Occitane Repairing Conditioner? Would you invest in such an expensive Hair Care products?