Lipsticks Obsession: MAC, Shiseido, Stila and Revlon
Hello Girls,
My shopping Ban is finally over.. Yippee!!! Actually, it was about to get over this month but I just cant control any more and have been splurging like there is no tomorrow (in Mr.Husband's term). It feels so good absolutely fantastic to buy makeup after a break of almost 3 months.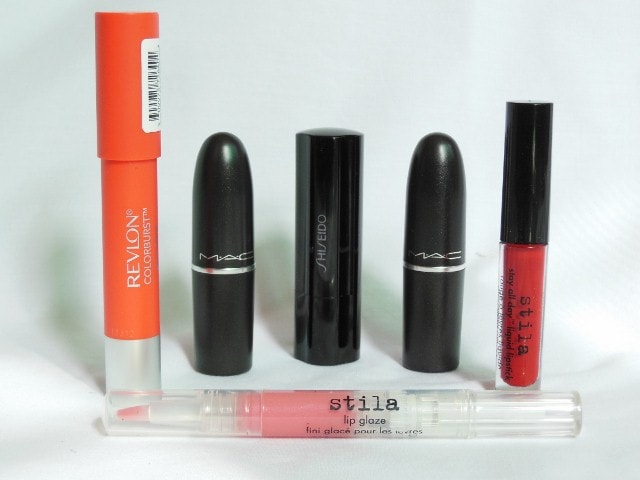 I had several weak moments in between especially with some amazing launches by Revlon, L'Oreal Moist Matte collection, including MAC price hike but I stayed strong. I must tell you it wasn't easy but I didn't gave in, I so wish I could. 😛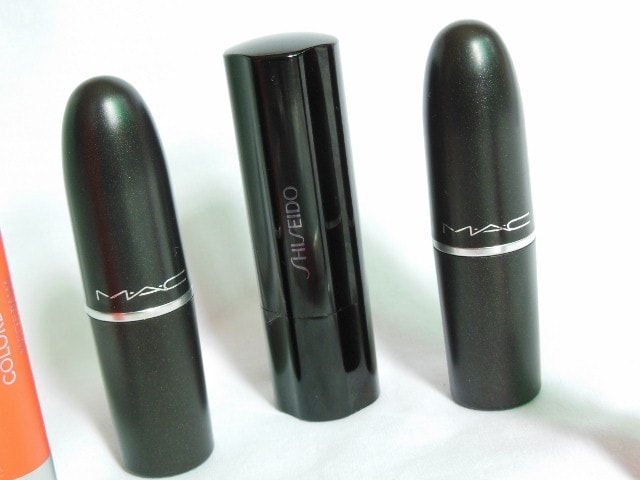 Anyways, I am making up for the loss now and buying my heart out. Added some really vibrant and colorful shades in my vanity from brands that never been in my kitty. Thanks to all the beautiful bloggers for having sales and selling some amazing stuff at discounted prices. Without much rambling lets checkout the new lipsticks who are adoring my vanity.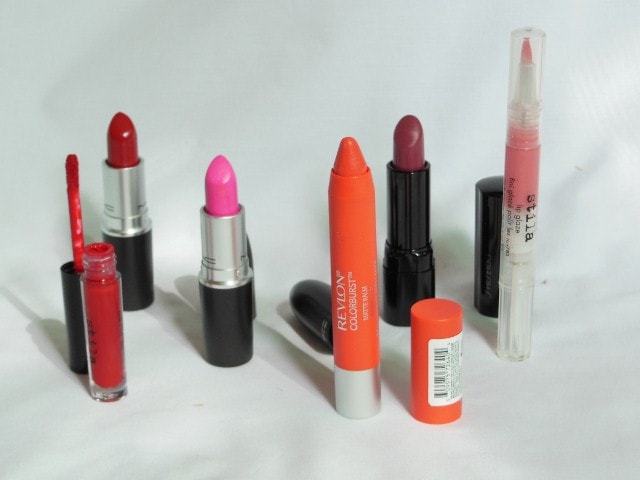 MAC Matte Candy Yum Yum Lipstick : Bright Neon Pink Lipstick in matte finish.
MAC Lady bug Lipstick: Rich Berry red with creamy shine for juicy red pouts
Stila Stay All Day Liquid Lipstick – Beso: Deep Red with perfect matte finish for that super hot red lip look, a show stopper for sure
Stila Lip Glaze – Passion Fruit : Pink tinted lipgloss with tons of shimmers for dazzling lips. 
Shiseido Perfect Rouge – RS 745 Lipstick: Muted plum-berry shade in creamy finish. It reminds me of Dusky Mauve from Maybelline.
Revlon Colorburst Matte lip Crayon – Audacious: Finally, they made it in my vanity, I am on the look out for unapologetic too. It is a beautiful Orangey coral shade in matte finish.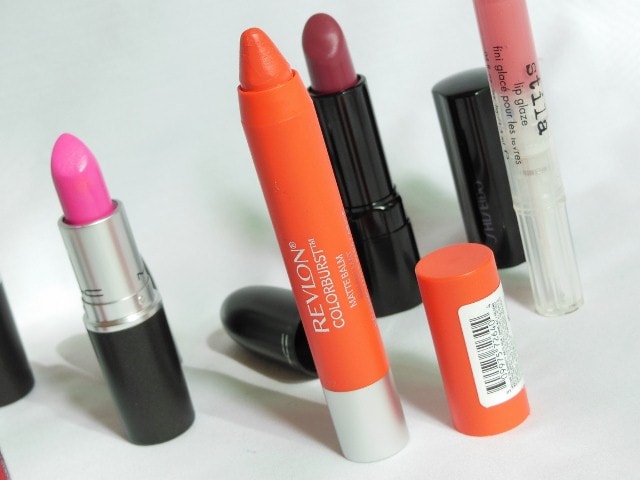 That's all for now, but there will be few more coming up just waiting for them to show up shouting for me.. 😀
Don't miss to Checkout:
Are you splurging off late? Any new additions to your lipstick collection?
PS: Let me know if any of you planning to have some gorgeous stuff on sale. After lipstick I am going to targets eye liners. 🙂