Lancome Le Crayon Kohl – Noir Review
Hello Everyone,
Today, I am will be reviewing one of the luxuriest products in my vanity, kohl/ kajal from Lancome, Lancome Le Crayon Kohl Noir. I got hold of this Lancome Le Crayon Kohl travel sized version during a blog sale from fellow blogger. So, lets see if the product is worth the hype and price, Lancome Le Crayon Kohl Noir.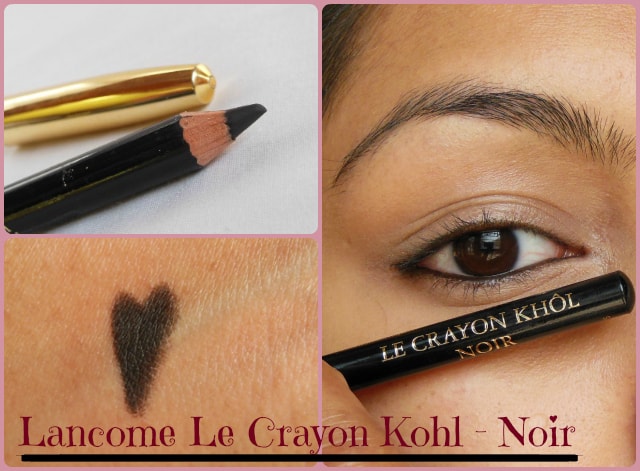 Product claims: Create a sensual, intense eye look with ease. This smudgy, creamy-smooth eye pencil delivers a dose of decadent color that glides on effortless and blends beautifully. In an instant, eyes are perfectly lined, defined and contoured for a smouldering effect that's absolutely irresistible.
Price: Rs. 1700
Packaging: Lancome Le Crayon Kohl comes in a simple sharpen-able pencil packaging with a golden metallic cap. The pencil is easier to use but if you are into twist up kohl's like Lakme Eyeconic or Maybelline colossal you might detest this.
My Experience with Lancome Le Crayon Kohl Noir: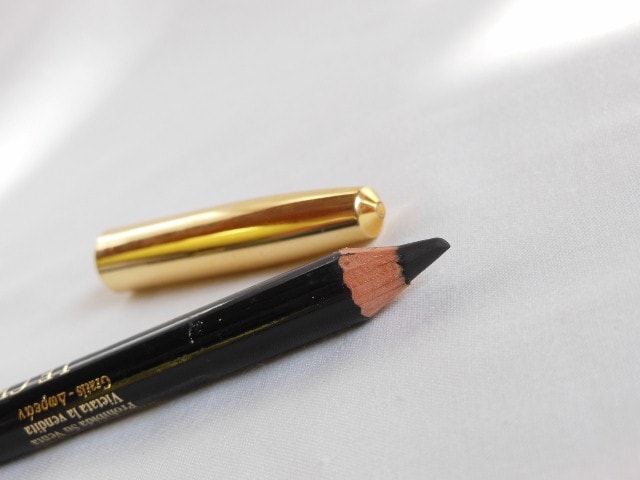 Shade: Noir is a medium black kohl pencil which glides smoothly on lash line and on waterline with slight tugging in winters. There is a bit waxy feel in application which was not expected at this price tag
Formula: The formula is soft but not as creamy as Bourjois Noir Expert. Lancome Le Crayon Kohl doesn't irritate eyes. I feel the formula has stiffened a bit in winters and found it way creamier in summers, thanks to super-heated temperatures
Pigmentation As kohl, it doesn't give that super intense rich kohled eyes rather soft black look. It needs more swipes, 3-4 for decent color pay-off. The pencil glides more precisely on upper lash line but it is not smudge proof and it quickly smears and moves around.
Staying Power: The lasting power isn't impressive either and it kind of goes off within 2 hours of application on waterline. I don't recommend it to use as liner on upper lash line because of its smudging properties unless you have dry lids or looking for a soft smudgy look.
Don't Miss to Checkout: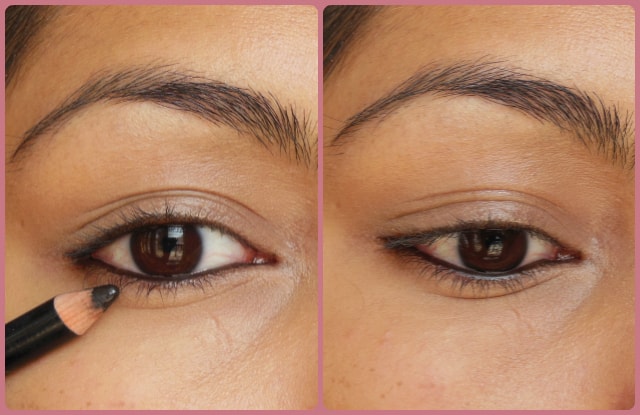 Pros of Lancome Le Crayon Kohl:
Medium black kohl
Doesn't tug or pull
Gives precise application
Doesn't irritate eyes
Tip doesn't break during sharpening or application.
Available in travel sized version
Cons of Lancome Le Crayon Kohl:
Color pay-off is medium
Fades off quickly
Not smudge-proof
Heavy price-tag
Recommendation: Lancome Le Crayon Kohl Noir is luxury kohl but it surely doesn't meet my expectation. The formula is smooth and had medium color pay-off which needs multiple swipes to show on waterline and it fades as soon as 2 hours post-application. It doesn't fulfil my requirements for kohl and I feel my Bourjois kohl performs way better in terms of pigmentation and staying. Lancome Le Crayon Kohl doesn't tug or pull but Bourjois one gave better application. It is definitely not for those looking deep rich intense black kohl. Not Recommended!
Rating:2/5
Have you tried Lancome Le Crayon Kohl? Which is your favorite Kohl from Drugstore or high-end brand?