Lakme Youth Infinity Skin Firming Serum Review
Hello Everyone,
The much raved about Lakme Youth Infinity range hasn't been much impressive so far and the last product that I am going to review from it is this "Lakme Youth Infinity Skin Firming Serum". Lets see if it was good enough or any better than the rest of the products.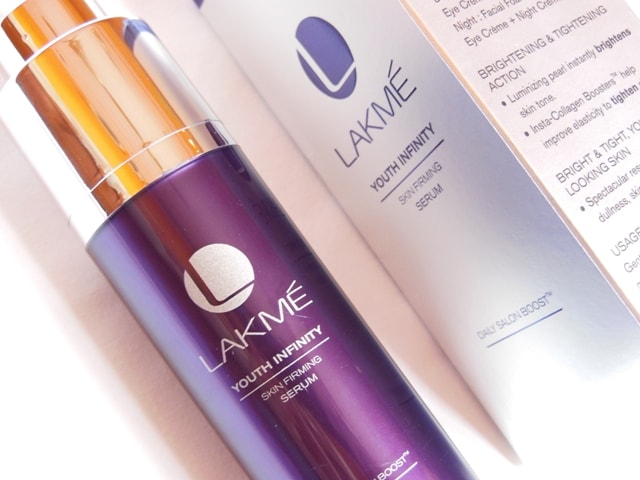 Product Claims: Get the 10 benefit of a facial in 1 product with the first-of-its-kind sculpting serum from Lakme. Infused with Insta Collagen Boosters TM it penetrates deep into your skin to give you tighter and brighter skin. The power of Peptides stimulates collagen production, CLA enhances skin cells, Retinol & Retinol boosters stimulates & boosts collagen production, AHAs gently exfoliates dead skin cells, Glycerin restores & enhances moisture, making the skin firm & Niacinamide lightens skin and gives you the perfect sculpted look.
Daily Deep Action Treatment
Clinically Proven
Recommended by Salon Experts
Suitable for All Skin Types
Direction for Use:- Gently massage with circular movements, every morning and evening over cleansed face. Recommended daily Ritual.
Ingredients:-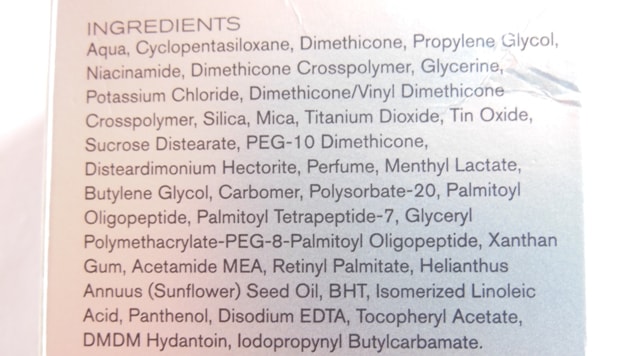 Price:- Rs.899 for 30ml
Shelf Life:-  24 months from the Mfg date.
Packaging:- The serum comes in an appealing purple pump dispenser packaging with a shiny silver cap. The pump locks safely in the bottle and to dispense the product rotate the cap in anti-clockwise direction. The nozzle comes out nicely, pump out the required amount and once done move the pump nozzle back into the bottle. The packaging looks no less than any luxury brand serum. It is highly travel-friendly, hygienic and absolutely no product wastage but as it is opaque you wouldn't be able to see the amount left in it.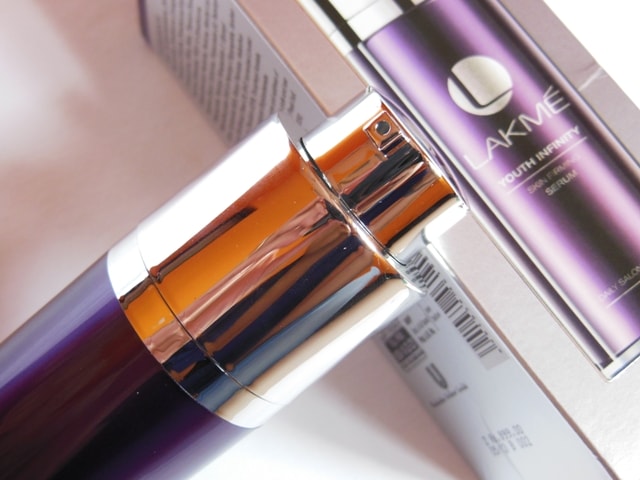 My experience with Lakme Youth Infinity Skin Firming Serum:-
I have been using this serum for almost a month now and I believe it's the perfect time to review its results and effectiveness on me. The serum appears white but is actually light pinkish in color (my camera is unable to capture) with soft pearly sheen which makes the serum look super-pretty. I have a dry skin so I go for two full-pumps at one go but if you have oily/combi skin one pump would be enough. It also has some mild fresh fragrance which I quite like but it doesn't linger on post-application.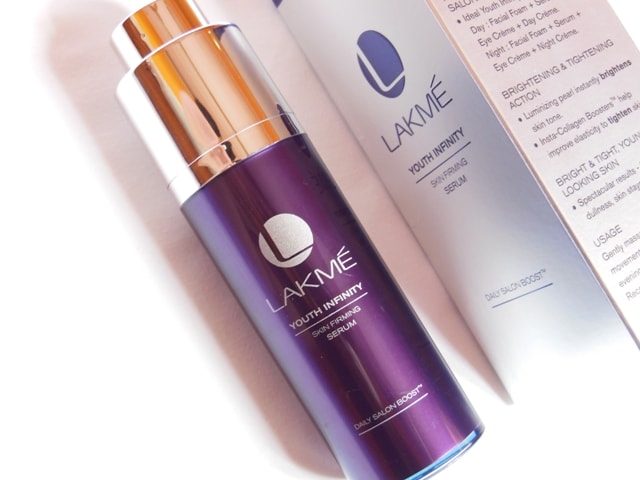 The texture is extremely light and spreads effortlessly on face. As indicated, I follow with a slight massage and it soaks deep into the skin taking care of the dryness by reaching internal layers. The formula doesn't feel heavy at all but feels like silk while I massage it into the skin and my fingers literally glides over my face. Unlike others in this range it doesn't sit on the top or leave any whitish cast rather implant moisture in each cell making my facial skin look smooth, hydrated and supple. Skin immediately starts glowing with a healthy radiant gleam but never looks oily.
Swatch–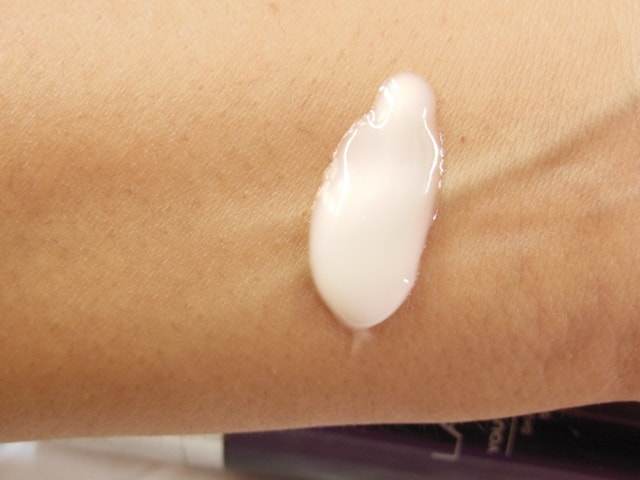 The glow doesn't stay forever but I wake up with a smooth skin infused with a subtle glow. I do have slight open pores around my nose and I can say that I have seen a slight reduction in size, though not completely gone but appear smaller to me. On fine lines and wrinkles, it works but only minor differences. However I do not see any difference in my skin color or whatsoever.
So, cutting the long story short, Serum isn't miraculous or show results overnight but with regular use, works on improving the skin texture and shrinking pore size.
Don't Miss to Checkout:
Pros of Lakme Youth Infinity Skin Firming Serum:-
Beautiful texture
Easy to work with consistency
Glides smoothly
Deeply moisturizes skin
Doesn't feel heavy or oily
Gets absorbed quickly.
Improves skin texture
Add a subtle glow
Did not break me out
Works on fine lines and pores but takes time to show results.
Suitable for Oily/combi skin too
Luxurious Packaging
Cons of Lakme Youth Infinity Skin Firming Serum:-
Bit Pricey
Doesn't stand true to all its claims like skin lightening and blemishes
Works slowly
Wouldn't be sufficiently moisturizing for dry skin in winters
Recommendation:- Lakme Youth Infinity Skin Firming Serum has a wonderful texture which blends beautifully into the skin. The formula is light and gets absorbed into the skin really fast without leaving any residue behind but a smooth and moisturized skin. It will work for all the skin types for its light, non-greasy formula. The Lakme Youth Infinity Serum worked in parts and did not fail completely; however all the tall claims were not met. It is a great product, if you are in mid-twenties but I don't think it would be effective on mature skin.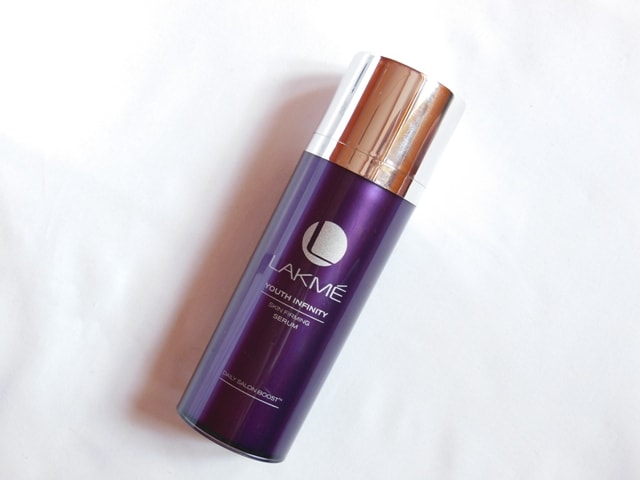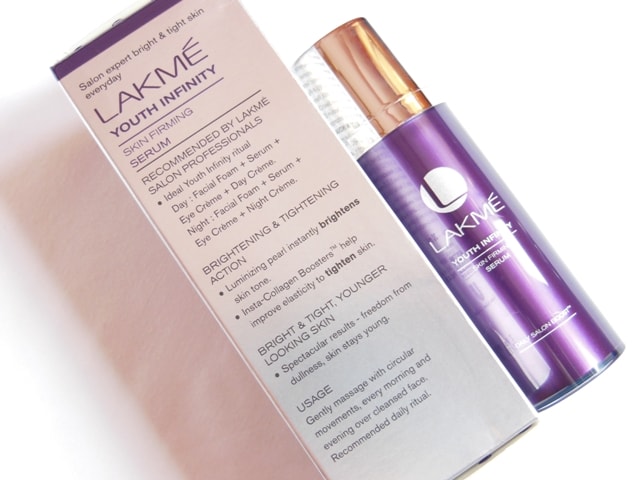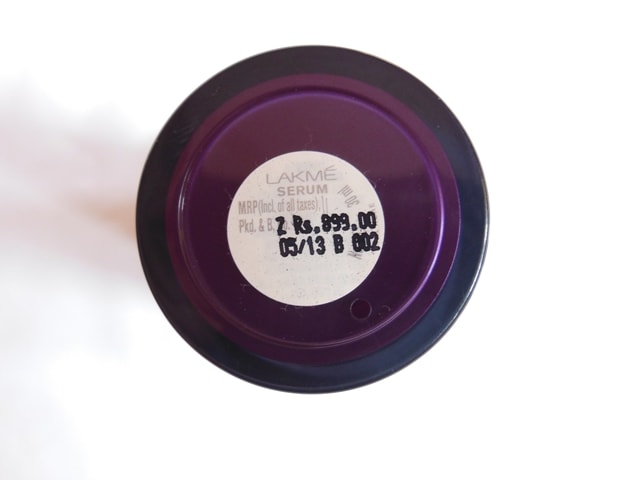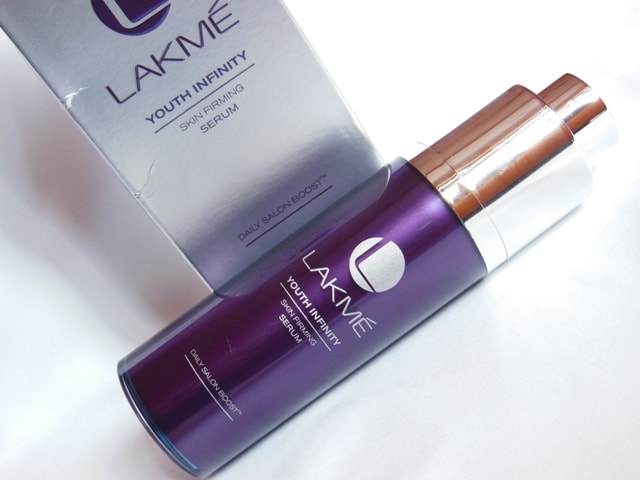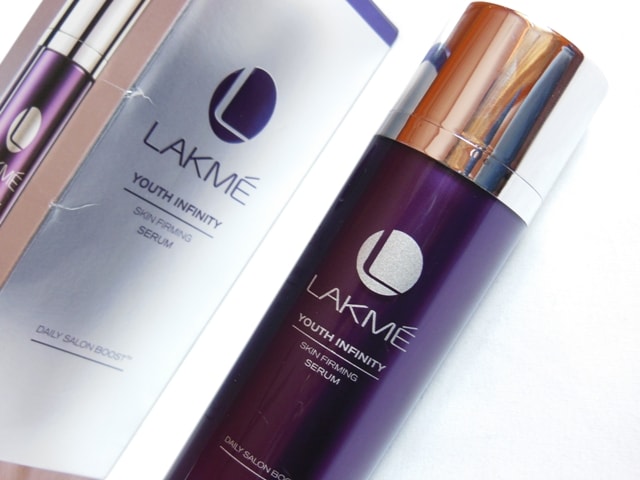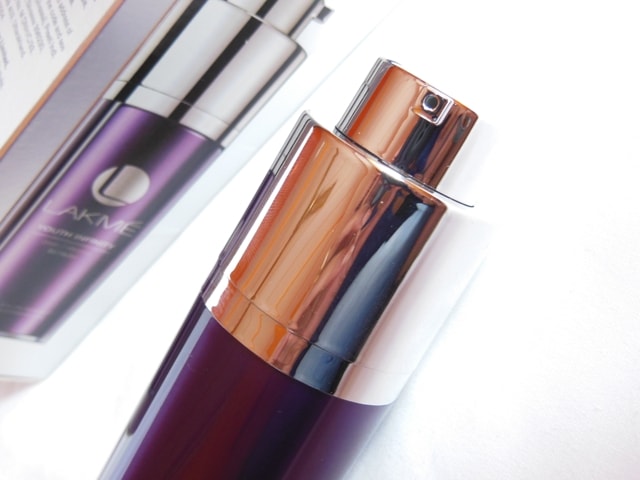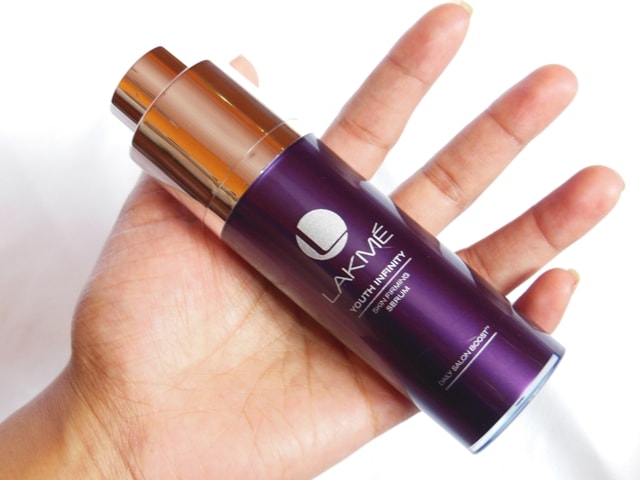 Rating:- 4/5
Have you tried Lakme Youth Infinity Skin Firming Serum? Which is your favorite facial Serum?