Lakme Youth Infinity Skin Firming Night Cream Review
Today I am going to review Lakme Youth Infinity Skin Firming Night Cream. Lets' checkout if it performed any better than its tiny sister the Lakme Youth Infinity Skin Firming Eye cream.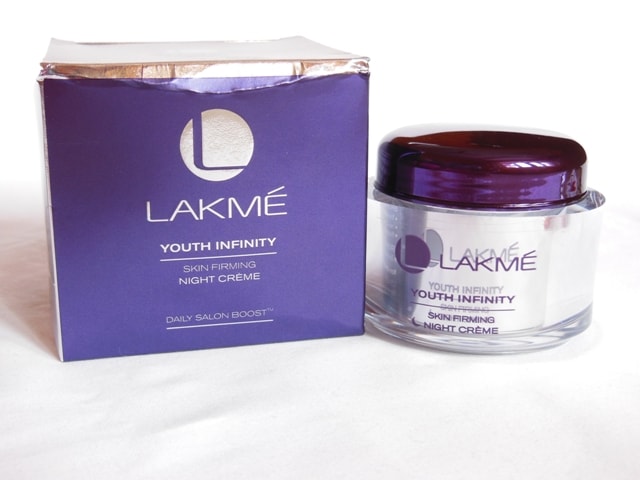 Product Claims: Wake up to younger, tighter & flawless skin. Lakme Youth Infinity Skin Firming Night Crème regenerates your skin overnight, making it brighter, softer & smoother with every application.
Regenerates overnight
Insta-Collagen Boosters
Niacinemide
Dermatologist tested
Non-Comedogenic
Recommended by Salon Experts
Suitable for All Skin Types
Ingredients:-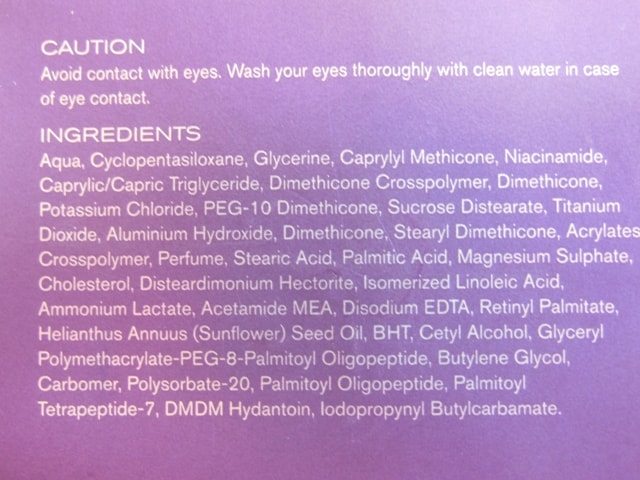 Price:- Rs.699 for 50 gm
Shelf Life:-  24 months from the Mfg date.
Packaging:- The night cream comes in fancy shiny silver plastic jar with a purple screw-cap. The attractive packaging looks pretty just like any high-end cream. The tub packagings aren't hygienic but as most of the night creams comes in stylish tubs, I am okay with it.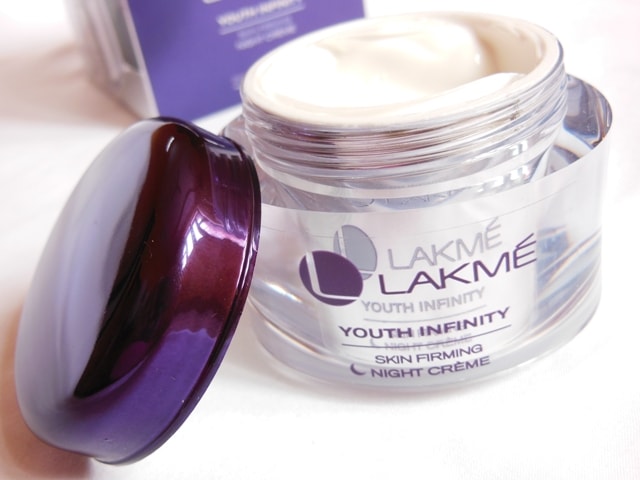 My experience with Lakme Youth Infinity Skin Firming Night Cream:-
Night creams have become a must have in my skin care. Earlier it was just regular moisturizer to nourish my dry skin but as I am in my late 20's I have started noticing signs of ageing 🙁 . so, to reduce and keep them under control I started venturing into creams with anti-ageing benefits.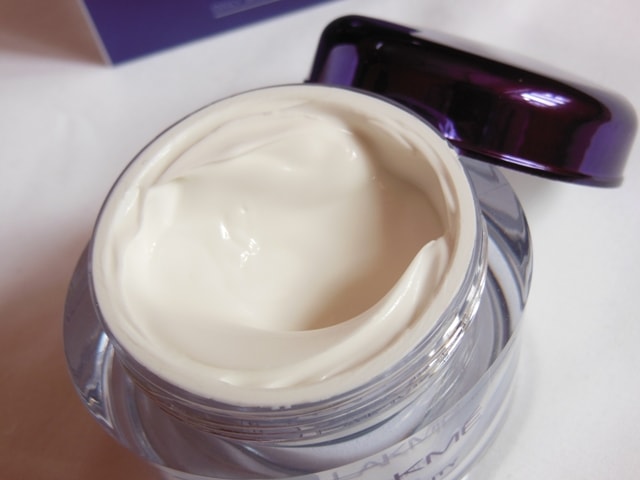 Coming back to the review, Lakme Youth Infinity Night Cream is milky white colored cream with a medium-light consistency which spreads with the same ease as a body lotion. The texture is velvety smooth and isn't heavy or thick like Aroma Magic Almond Nourish Night Cream but it takes time to sink completely into the skin. I start with few dots all over the face and then with upward circular movements massage it into my facial skin for almost a minute. It has a mild fragrance similar to other products in the Lakme Youth Infinity Range which is quite likeable but not one of my favorites. It gives a mild cooling sensation immediate after application and does a fairly good job at moisturizing without making my skin feel greasy. Skin feels softer and smoother but I do notice a slight white cast on my face even after all the massage. The formula claims to be non-Comedogenic and I haven't faced any skin irritation or breakouts. It may get a little greasy for oily/combination skin in summers but is apt for dry winter season.
Don't Miss to Checkout:
Swatch-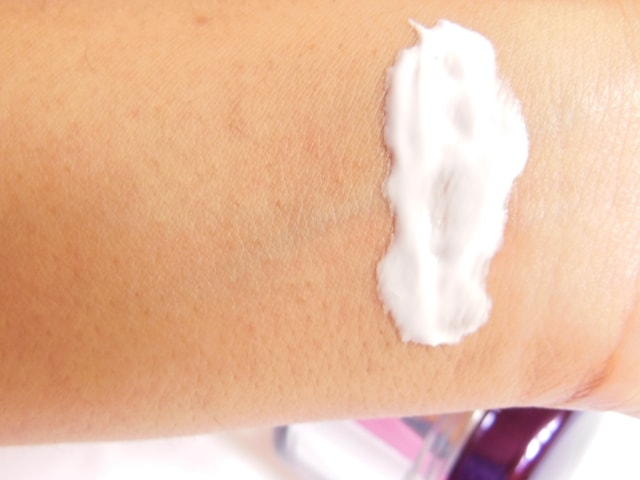 On the results part, there is no magical change in my skin condition and all those claims are just able please my mind. It does nothing dramatically amazing or provides radiant skin with healthy glow but does no harm to my skin either.
Pros of Lakme Youth Infinity Night Cream:-
Medium-light creamy texture
Gives good hydration
Skin feels soft and smooth instantly
Didn't break me out.
Mild likeable fragrance
Eye catching packaging
Easily Available
Cons of Lakme Youth Infinity Night Cream:-
Doesn't blend well.
Needs a good massage to penetrate into the skin
Leaves a slight white cast on face
Expensive for a drugstore brand
Tall Claims of overnight regeneration.
Recommendation:- Lakme Youth Infinity Skin Firming Night Cream is a non greasy night cream which gives good hydration but the formula doesn't gets absorbed easily and had to be massaged into the skin. It also leaves a light whitish layer which takes few more minutes to disappear on its own. The texture is lighter than the night cream but it may not work for oily/combi skin in summers. I have been using it for a month now but I didn't notice any significant improvement. Skin feels soft and smooth instantly as it gives good hydration but nothing more than that.

I am all set to try the much raved about Forest essentials Night cream once I am done with it. 🙂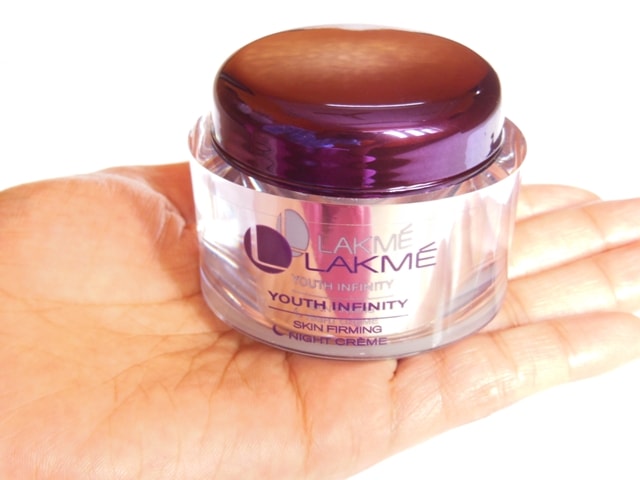 Rating:- 3.5/5
Some More Night Creams for You:
Have you tried Lakme Youth Infinity Skin Firming Night Cream? Which is your favourite Night Cream?