Lakme Youth Infinity Skin Firming Eye Cream Review
Hello Everyone,
Today I am going to start with much awaited reviews on Lakme Youth infinity Range. The first in the list is Lakme Youth Infinity Skin Firming Eye Cream.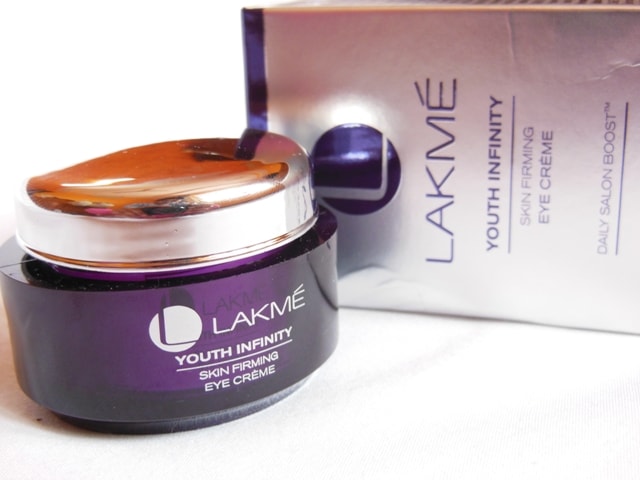 Product Claims: Designed to work on the delicate skin, Luminizing pearl instantly brightens skin tone. Lakme Youth Infinity Skin Firming Eye Crème makes your eyes look brighter & younger.
Opthalmologist Tested
Suitable for Contact lens wearer
Non-Comedogenic
Recommended by Salon Experts
Suitable for All Skin Types
Ingredients:-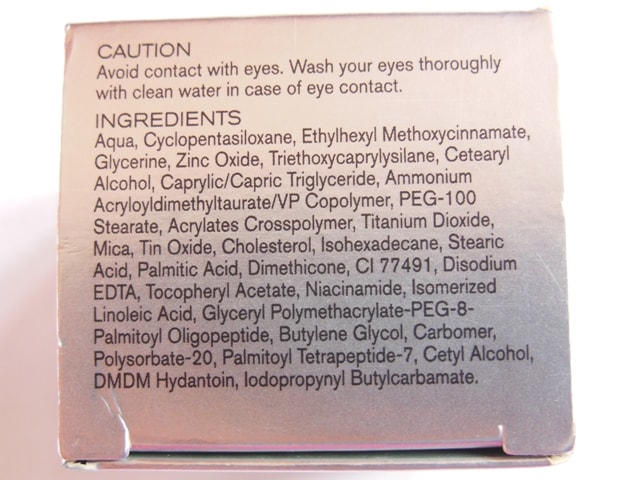 Price:- Rs.499 for 15 ml
Shelf Life:-  24 months from the Mfg date.
Packaging:- The eye cream comes in a oval shaped jar type packaging with a screw plastic lid. The dark purple pot with bright silver metallic lid of the Youth infinity range makes the packaging stand out from the rest. It looks really pretty in the dresser but you have to dip in fingers every time as it is pot and also there is no separating lid inside so better keep them in one place in upright position. The jar seems sturdy but the light plastic lid looks as if it is going to break anytime.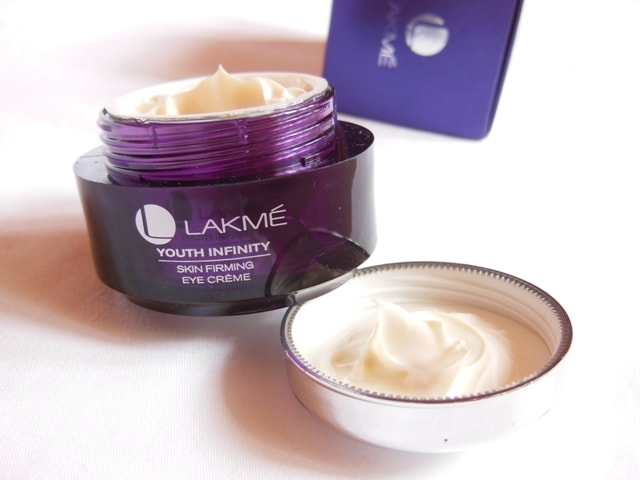 My experience with Lakme Youth Infinity Skin Firming Eye Cream:-
Eye Cream is a peachy white colored cream, with a smooth buttery texture. The formula is light weight which spreads nicely but it doesn't blend that well into the skin. I have to massage it for at least a minute to get it sink completely into the skin. It appears to leave a white cast under the eyes if not blended well, when in hurry usually in morning I just pat it under the eyes and massage it later on my way to office 😛 .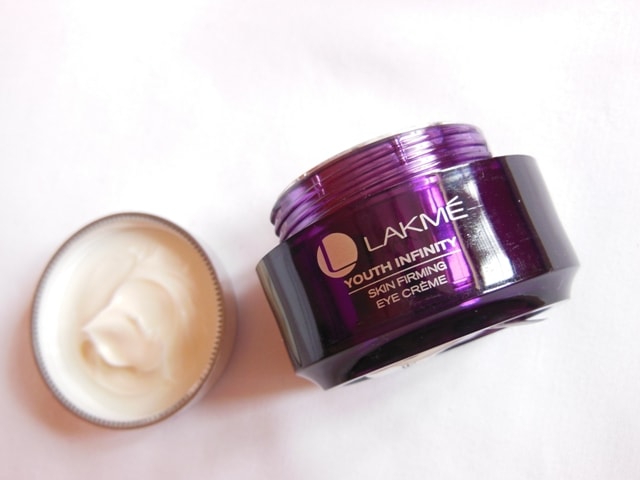 Other than blending, the thing that made me dislike this eye cream even more is its shimmery residue, yes it leaves golden shimmer specks all over my under eye area. I couldn't spot a single speck in the cream but when applied and blended they see to come out of the formula and splatter all over my cheeks and under eye area. At first I thought, it must be some eye shadow residue or fall out or something but after noticing it 3-4 times I was sure that it is this eye cream which is behind this awkward shimmery under eye area. The shimmers wouldn't have been an issue if I had used it only at night but I use it as  day time also and by the time I reach office, I see lots of light reflecting shimmers particles on my under eye area which isn't a good sight .
Don't Miss to Checkout:
Swatch–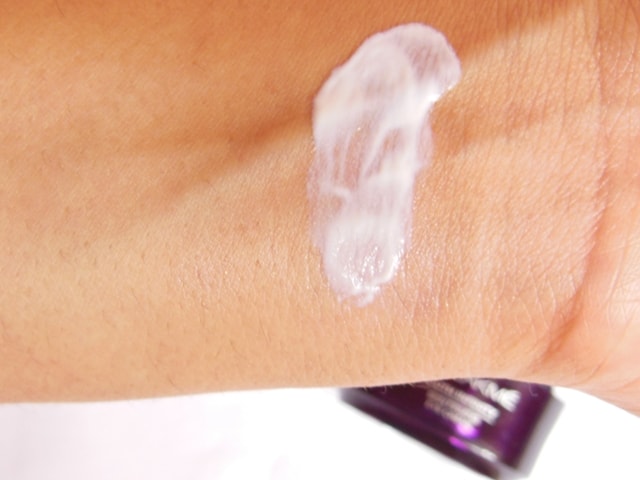 Shimmers after rubbing- Those tiny golden specks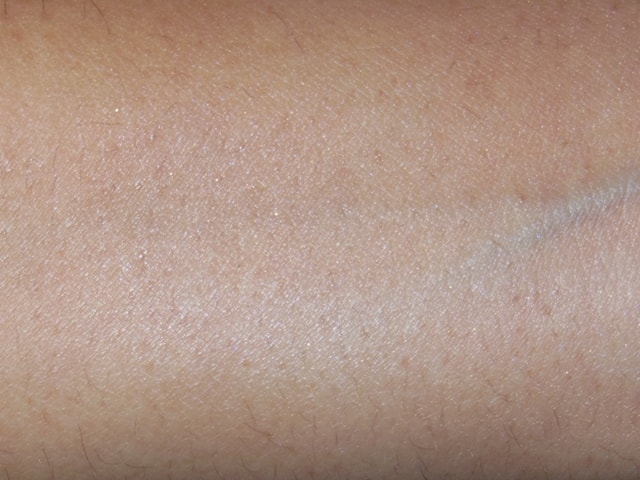 Coming to the results, the formula isn't heavy and doesn't leave any greasy/oily layer behind like Aroma Magic Under Eye Cream. It feels lightly moisturizing but the effect doesn't last whole day on me. I am sorry to say but I didn't notice much of a difference in my under eye area after using it for almost 3 weeks. It makes such tall claim of doing this and that but actually the results are far-fetched.
Pros of Lakme Youth Infinity Skin Firming Eye Cream:-
Lightly moisturizing formula
Appealing packaging
Doesn't leave greasy layer behind
Easily Available online as well as in store
Cons of Lakme Youth Infinity Skin Firming Eye Cream:-
Takes time to blend
Leave a white cast which you wouldn't like if you use it at day time too
Leaves a shimmery residue on the under eye area which again isn't a good sight
Tall claims
No change in dark circles and fine lines
Recommendation:- Lakme Youth Infinity Skin Firming Eye Cream proved to be quite disappointing product. I have using it for almost 2-3 week religiously and that too twice a day (so as to receive the results much early..) opposed to once daily just before hitting the bed but haven't seen any noticeable difference in my under eye area. I would have appreciated it much if the concentration would have been on the formula rather than the packaging. I didn't want to but have to say that there are lots of under eye creams available in the market at better prices that offer much better results. I had high expectations from this range but in vain. Not recommended!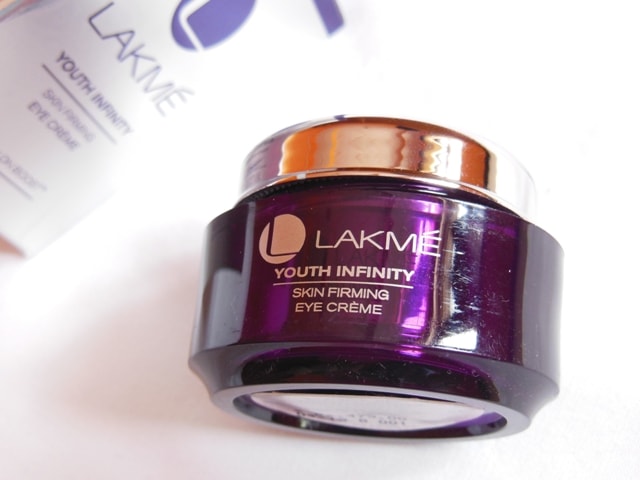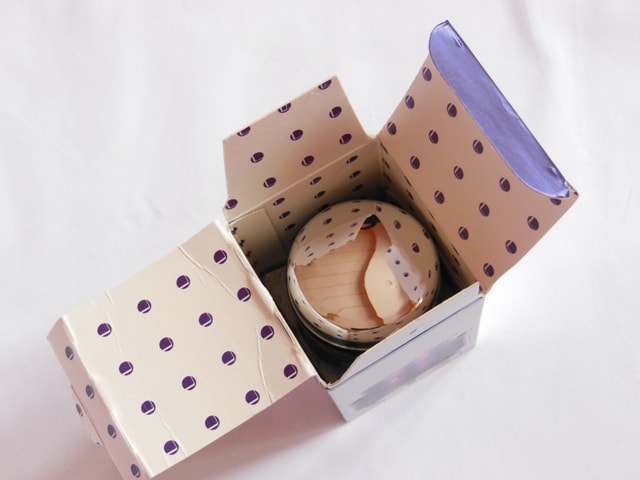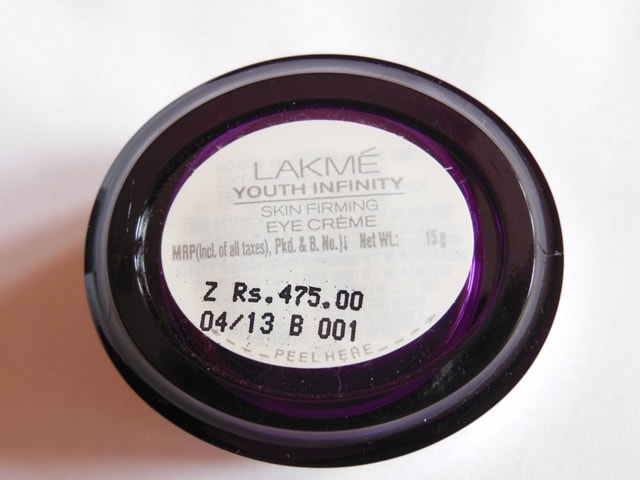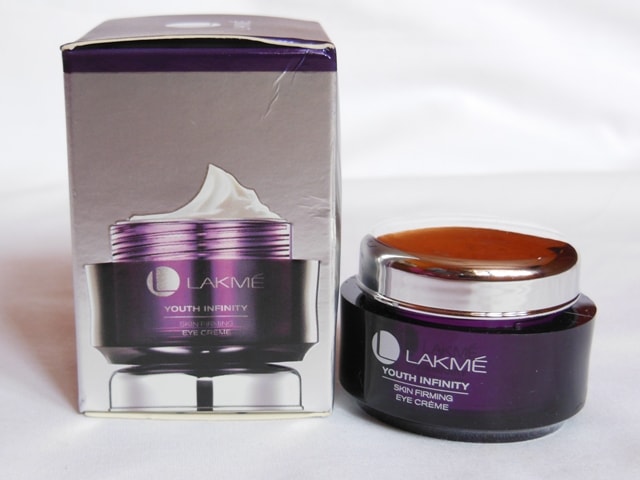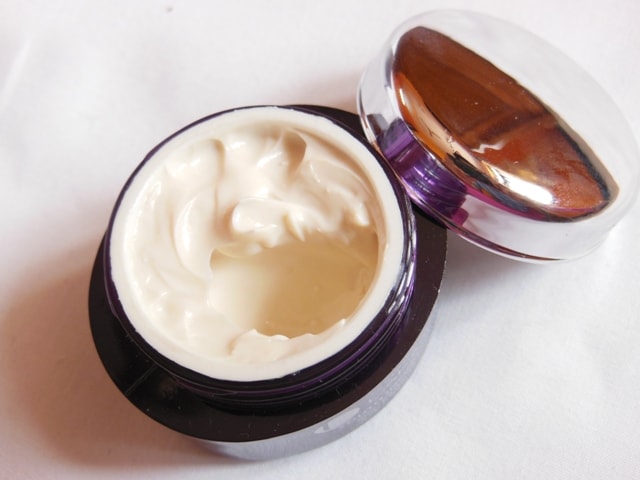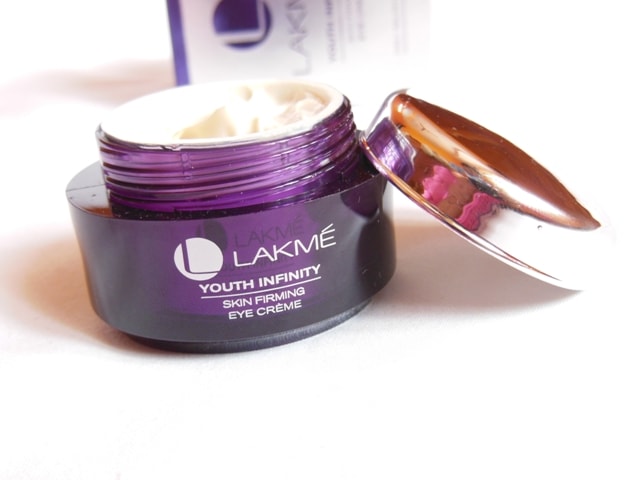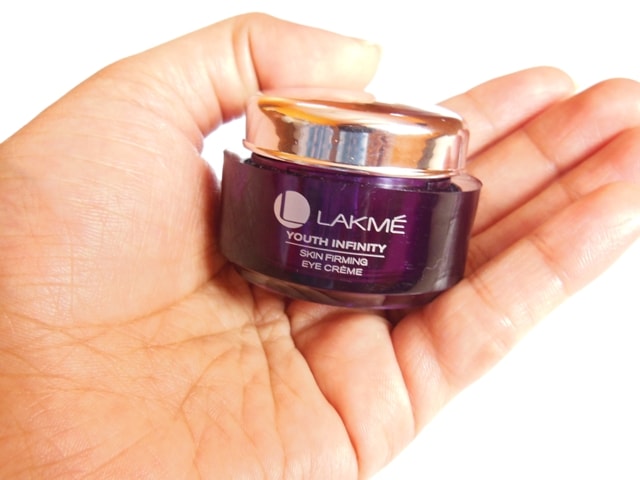 Rating:- 2/5
Have you tried Lakme Youth Infinity Skin Firming Eye Cream? Which is your favourite Under Eye Cream?