Lakme True Wear Nail Paint FreeSpirit – N236 Narendra Kumar Review, NOTD
Today I am going to review my first Lakme Nail paint. Actually, I saw this beautiful shade on my cousin's hands and instantly fell for it. She was raving so much about the shade that I immediately asked her to get me the same shade next time.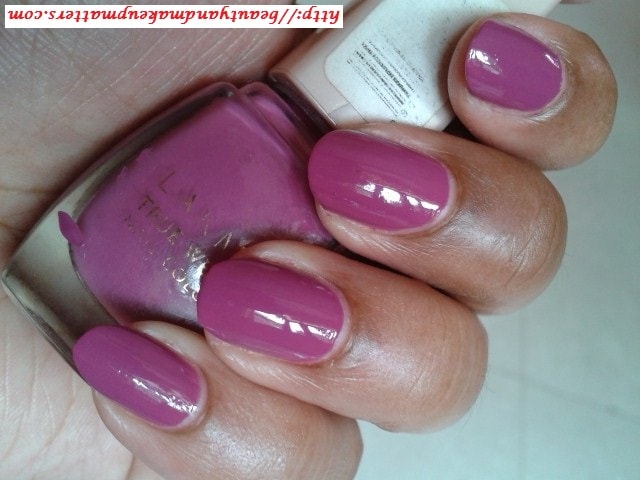 Product Claims: Long-lasting, chip resistant nail enamel
Contains resins to strengthens nails and prevents breakage.
Has colour lock technology
Gives lacquer-like finish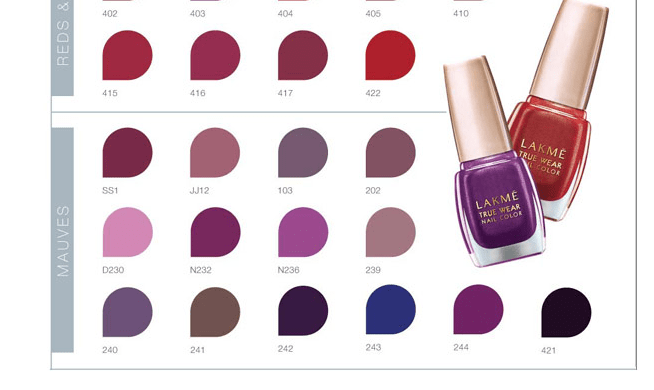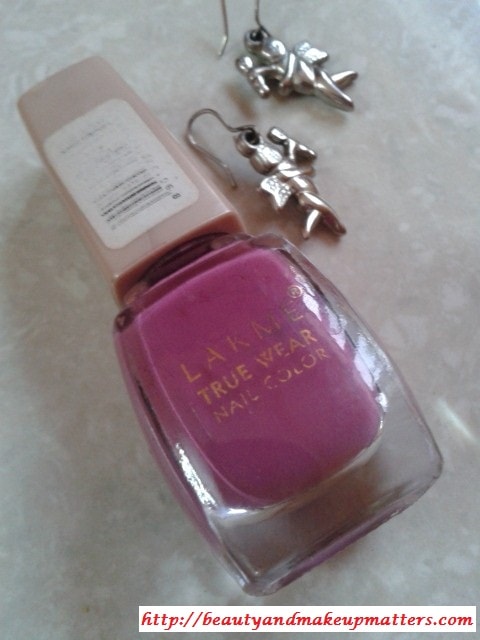 Direction for Use:-Shake Well. Apply 2 coats. Keep away form heat and flame
Price:- Rs.95 for 9ml
Shelf Life:-  36 months from the Mfg date.
Packaging:- The nail paint comes in a regular Lakme nail paint packaging. The bulged-out square bottle with beige colored plastic applicator handle. The applicator is of medium length with nicely packed bristles for an easy application.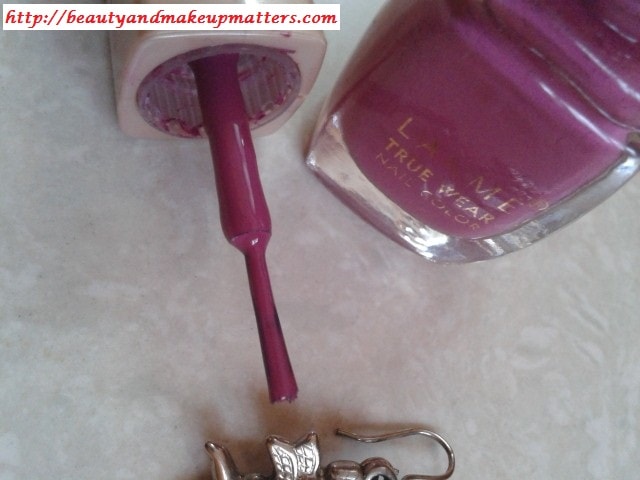 My experience with Lakme True Wear Nail Paint FreeSpirit N236 Narendra Kumar:-
Lakme True Wear FreeSpirit N236 Nail Paint is a warm purple shade. It is a beautiful plummy-pink color which might not be easily available across brands. I do remember how many times I have tried to get a dupe of it in other brands and ended up with either more pinky or a dark purple shade. The nail paint has a nice flowy liquidy texture which is neither thick nor runny.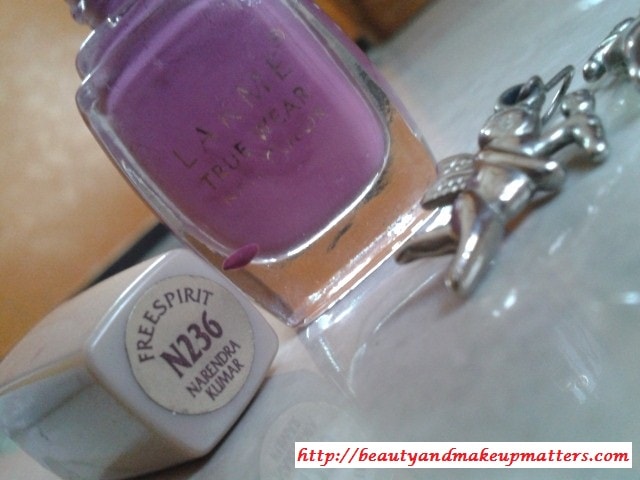 The nail paint is extremely pigmented and gives an almost opaque coverage in single coat but I prefer to go for a 2nd coat to get complete coverage and the intensity of shade. The brush gives a streak free application.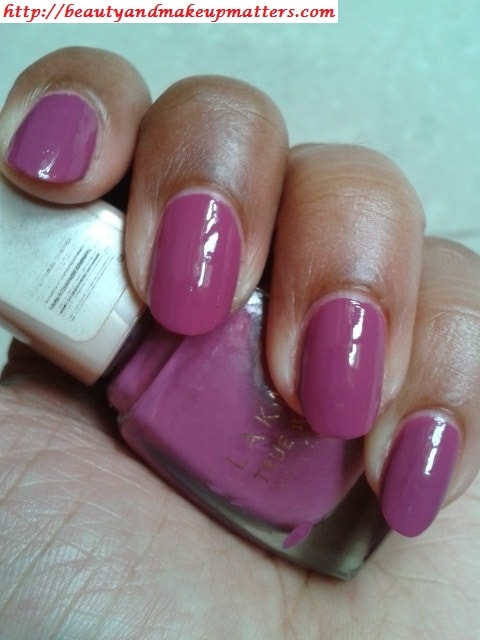 However, I do feel that if I go for multiple strokes (more than 2), then the shade may turn dark and application would get patchy or uneven. If you apply thick coats then it takes time to settle completely, so don't disturb your nail for at least 5-10 min post application for an impression free look. Else with thin coats, it takes only 3-4 min to dry completely.
NOTD with Flash:-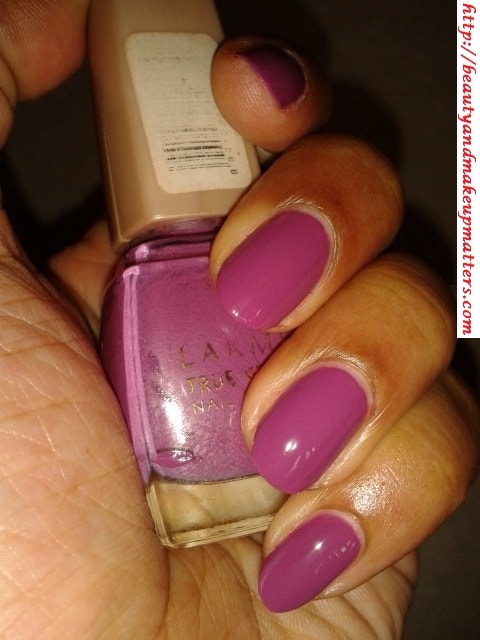 The nail paint dries to a creamy finish with a glossy touch but the glossiness fades in 2-3 days of application. The nail paint lasts long on my nail. It stayed without a top coat for 3 days with minimum chipping and fading and lost of household work. After which it fades off from the tips which is acceptable. With proper care and minimal work the nail-paint can stay fresh and last a week easily.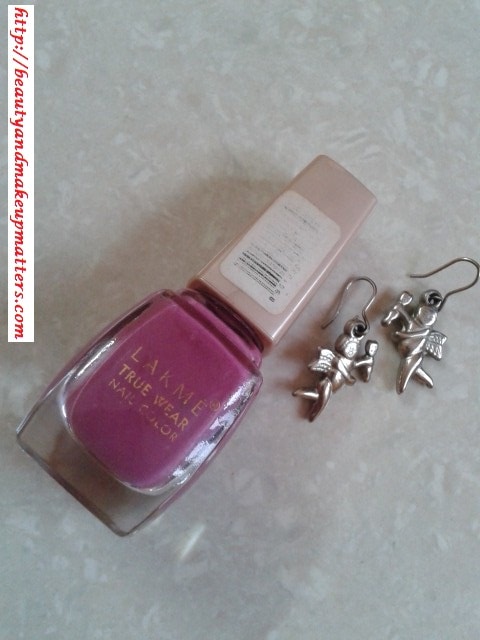 I have used this shade non-stop for at least 2 months before hitting on another shade. Now after so many months, I have located this beauty lying in the corner of the nail paint stack. I couldn't believe I haven't touched this for more than 9 months at a stretch. I was fearing if the nail paint would have dried up completely or turned to a thick liquid but to my amazement it was the same just that the consistent have become slightly thick but nothing bothersome.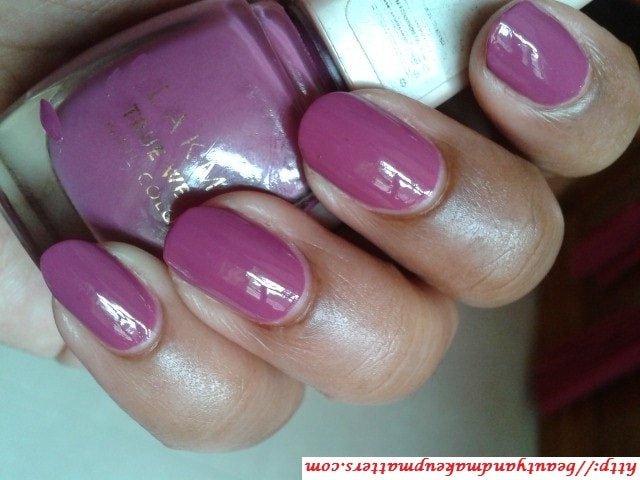 Pros of Lakme True Wear FreeSpirit N236 Nail Paint:-
Gorgeous plummy-pink shade with no shimmers
Good quality brush which gives an even application
Commendable staying power.
Awesomely pigmented and gives opaque coverage in 2 full coats.
Dries up quickly but not super-fast.
Gives a nice glossy finish to the nails but the shine fades off.
Available in large number of shades like browns, Pinks, Mauves, Reds and Maroons.
Cons of Lakme True Wear FreeSpirit N236 Nail Paint:-
If you do a lot of household chores, the nail-paint starts fading off from the nail-tips by the end of 2nd day.
The nail polish has become slightly thick and the shade has darkened a bit after 9-10 months of purchase.
The shade gets darker with each coat. So, if you go for multiple coats of the shade it may turn gothic.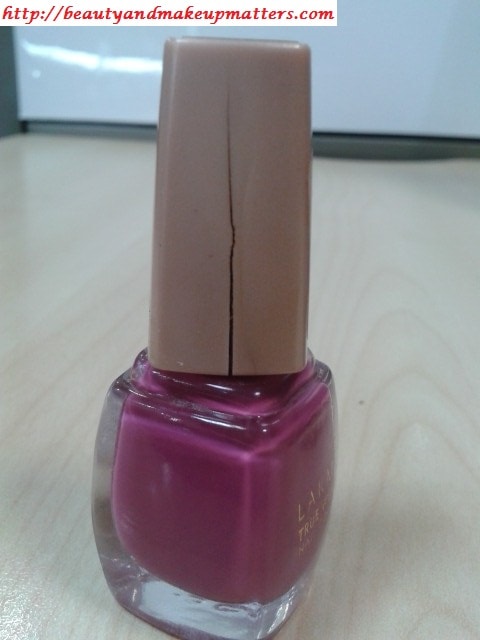 Recommendation:- Lakme True Wear FreeSpirit N236 Nail Paint is a lovely Fall-winter shade. The beautiful plum-pink nail paint would look good against fair as well as wheatish skin-tones. It is such a color that can be worn to office and also makes a nice party-wear shade. The pigmentation and long staying power also makes it a good choice. I love it and recommend it. I am going to repurchase this shade again and again. Do let me know if you know any dupe of this shade in other brands.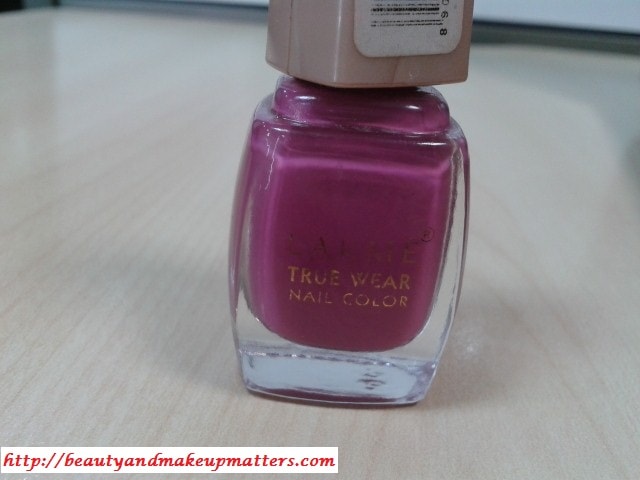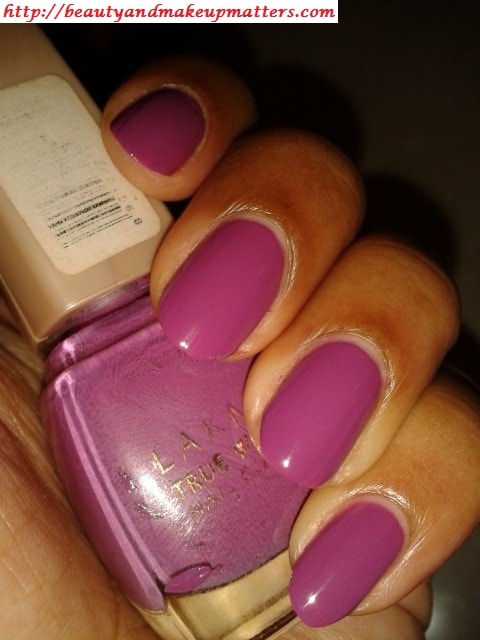 Rating:- 4.3/5
Have you tried Lakme True Wear Nail Paint FreeSpirit – N236 Narendra Kumar? Do you like Warm or Cool shades? Which is your favorite plum nail paint?