Lakme True Wear Nail Enamel – Siren Red Review, Nails
Lakme True Wear Nail Enamel – Siren Red is my first ever Red nail color which I bought almost 2 years back. But even after buying this nail color at first place I was not sure whether I am going to put it on my nails ever. The nail color lay untouched for almost a week and then one morning my sis showed me some of her party pictures where one of her friends was wearing a Red nail paint and I fell completely in love with it. I immediately took out my Siren Red and painted my nails Red.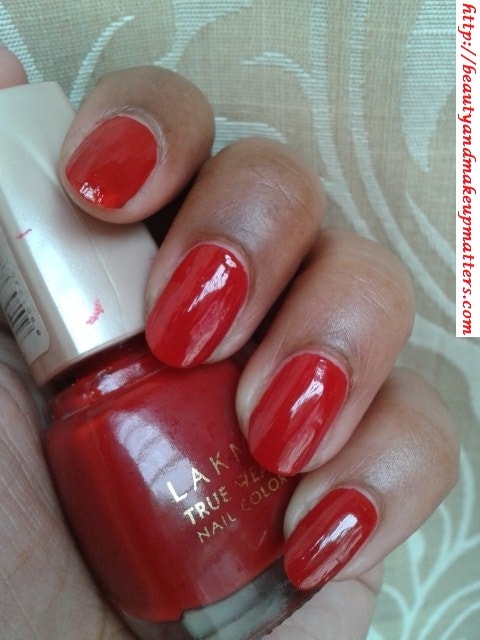 Check out the shades:-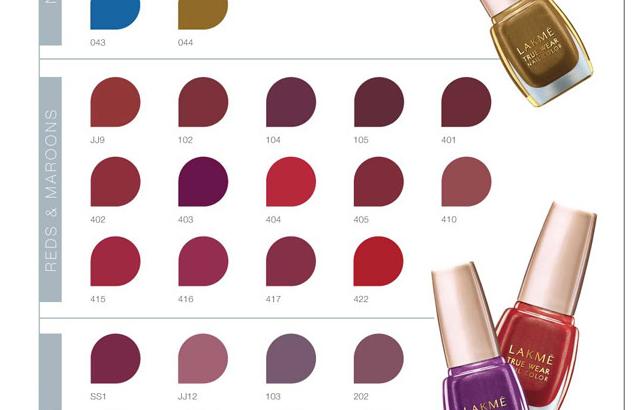 Product Claims: Long-lasting, chip resistant nail enamel
Contains resins to strengthen nails and prevents breakage.
Has colour lock technology
Gives lacquer-like finish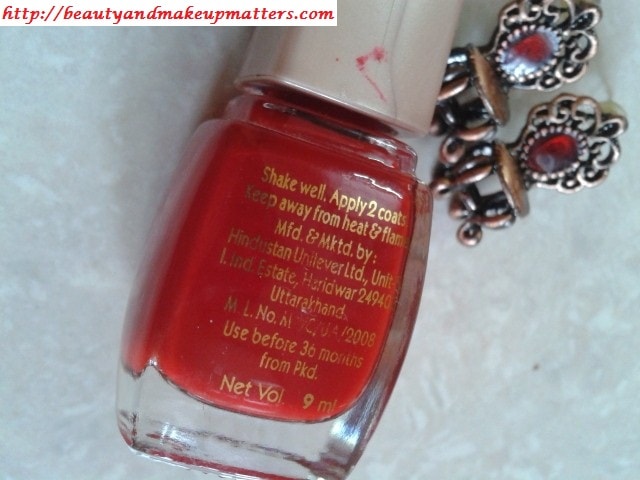 Price:- Rs.95 for 9ml
Shelf Life:-  36 months from the Mfg date.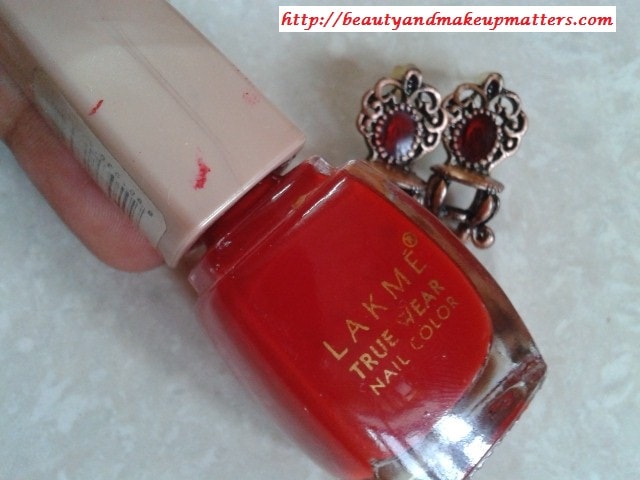 My experience with Lakme True Wear Nail Enamel – Siren Red:-
Siren Red is a flattering Red shade with orange undertones. It is a bright red shade which makes my hands look just gorgeous.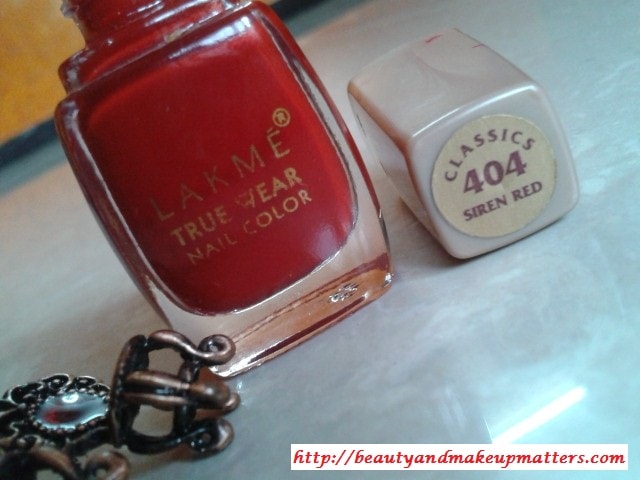 The original consistency of the nail color is good, neither thick nor runny which spreads easily on the nails. The brush is lengthy enough and nicely packed to give a smooth application. The formula is intensely pigmented to give an almost opaque finish in a single coat. With 2nd coat the color tends get a bit darker but not gothic. It dries quickly to give a creamy glossy finish. The nail color lasted for 3-4 days easily on my nails but depending on the amount of work you do the staying power can vary.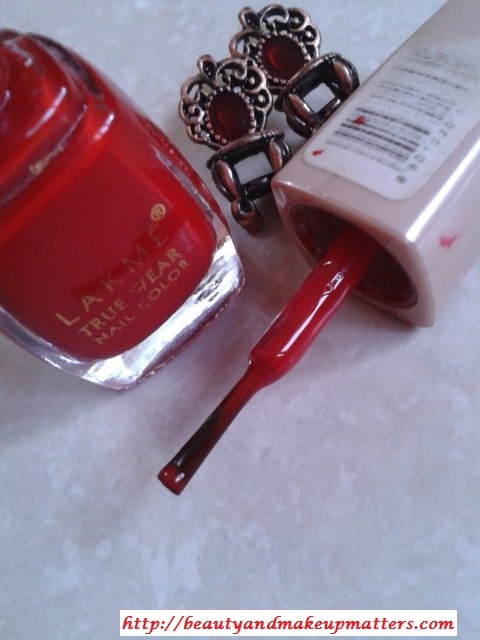 The only thing that I didn't liked about is its removal process. The nail paint doesn't gets removed completely and leaves bad looking red stain to the nail beds.
The nail paint used to give an even rich red color to the nail in a single coat but one day my cousin used this nail color with a fan running over. Since then, I have noticed that the consistency has become thicker which makes it difficult to get an even coverage. Now, when I try to get the nail color on my nails it gives a patchy application. Some part of the nail gets a lot of color but the other is quite sheer and when I try to spread it evenly with the brush the whole application messes up.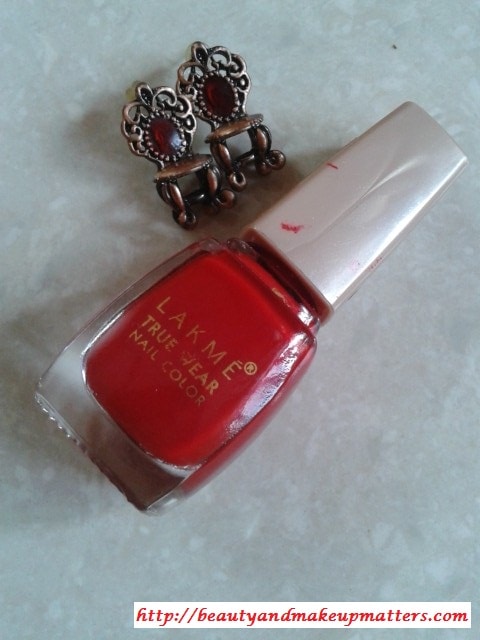 NOTD:-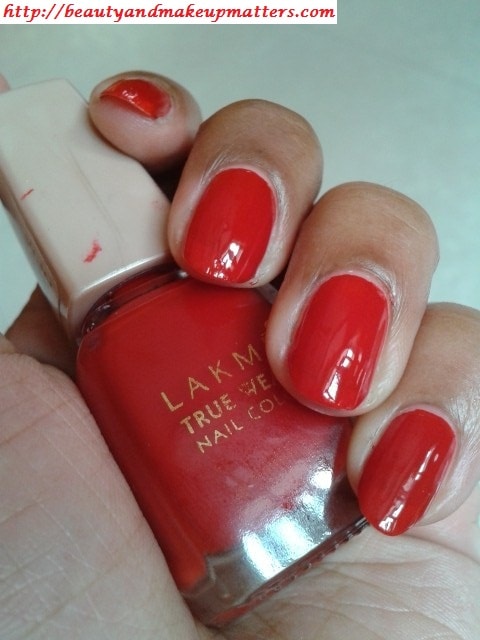 With Flash:-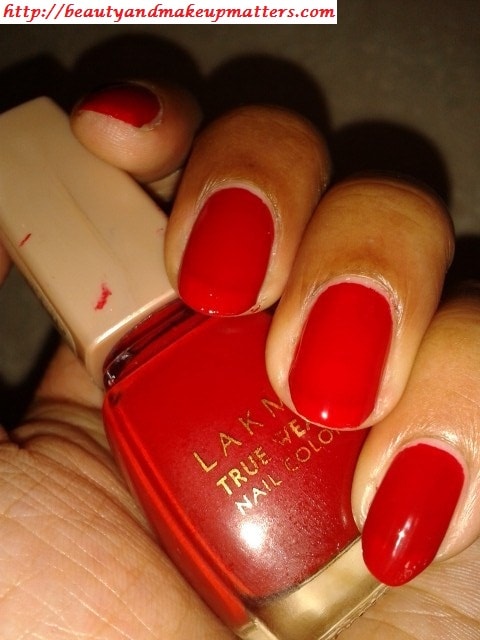 Pros of Lakme True Wear Nail Enamel – Siren Red:-
A beautiful red shade with orange undertones.
Affordable
Easily available
Decent brush
Well pigmented
Dries to a glossy creamy finish
Cons of Lakme True Wear Nail Enamel – Siren Red:-
It stains my nail heavily
Overtime, the consistency tends to get thicker
Gives uneven and clumpy coverage.
Color gets darker with multiple coats and moves to maroon shade instead of red.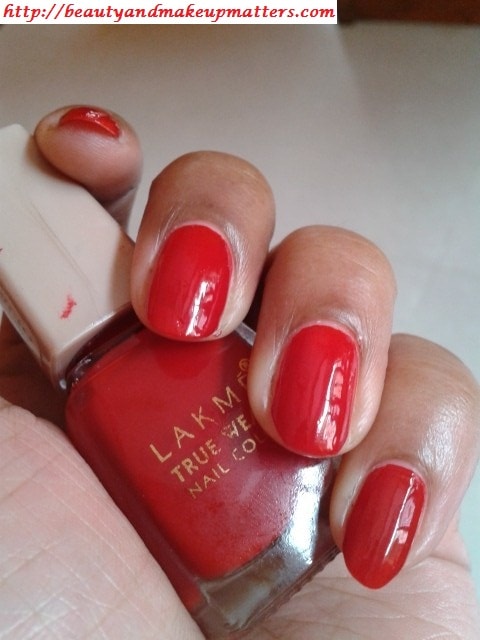 Recommendation:- Lakme True Wear Nail Enamel – Siren Red is a beautiful red shade that looks amazing on my hands . I can ignore the staining part for its beautiful color and finish. The color is intensely pigmented and gives almost complete coverage in a single coat which dries pretty fast.

I have special memories attached to this nail paint as this is the color that I wore on my Wedding Day.

Tip:- Always apply nail paints only after switching off the fans.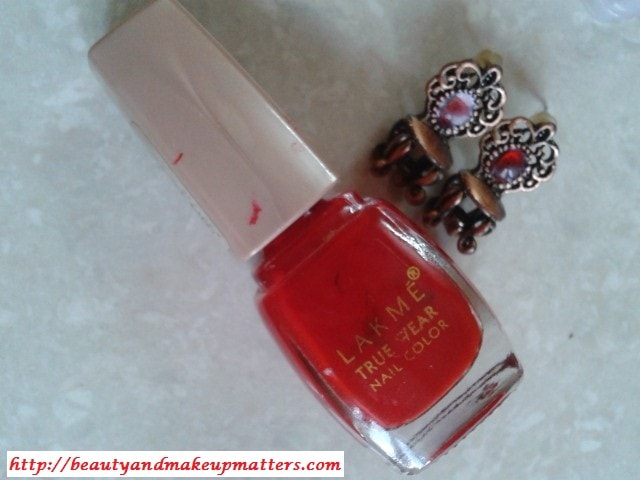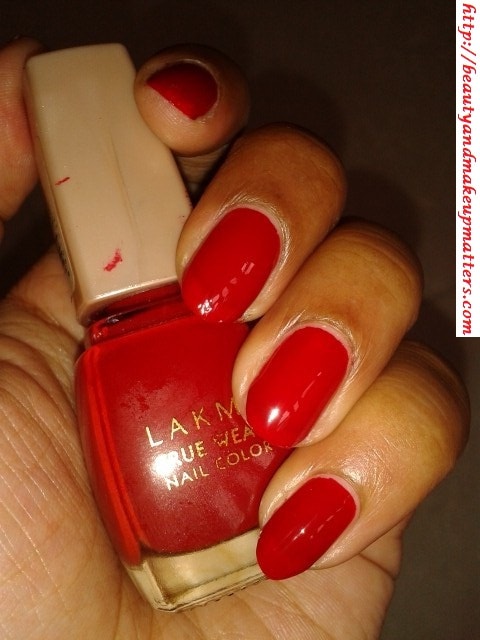 Rating:- 3.2/5
Have you tried Lakme True Wear Nail Enamel – Siren Red? Which nail color did you wore or will be wearing on your wedding day?