Lakme Glide On Eye Color-Metallic Black Review:-
Hello All,
I am a big fan of eyeliners and they are probably the first makeup product that I have started using. I started with liquid liners and my first eyeliner was Lakme Insta-liner in Black.
I was bored of the regular matte liners and wanted to give them a break. I was looking for some colored liner when this pencil caught my attention "Lakme Glide On Eye Color-Metallic Black" which is a shimmery(metallic) black liner and couldn't resist myself from giving this a try.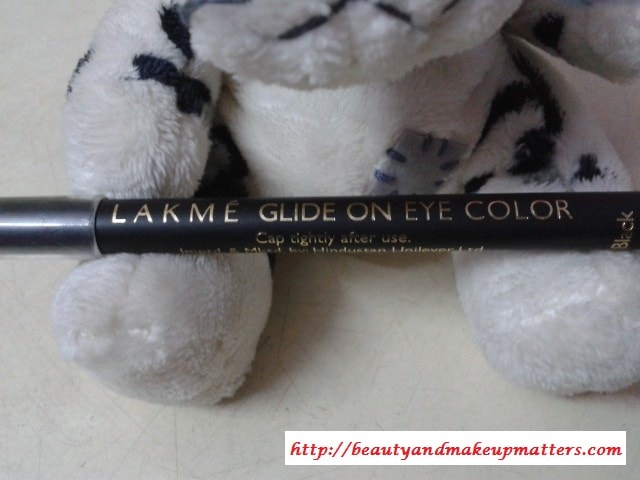 Product Claims:- Crushed gemstones sprinkled with the brilliance of precious metals.
For eyes that reflect the stars
Available in 7 different shades:
• Smoky Green.
• Iridescent Blue.
• Peacock Green.
• Metallic Black.
• Aqua Green.
• Warm Copper.
• Plush Purple.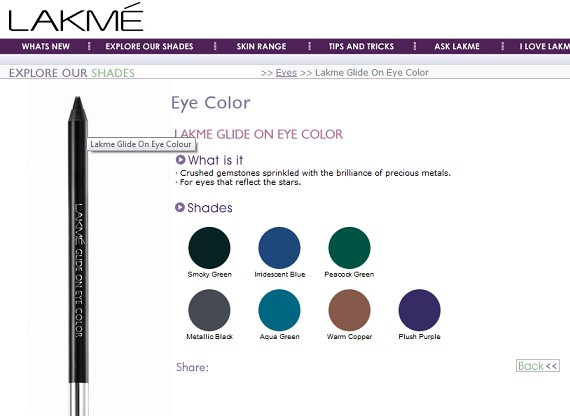 (Image Source:Lakme Official website)
Price:- Rs 275 for 1.2gm
Shelf Life:- 30 Months from the Mfg date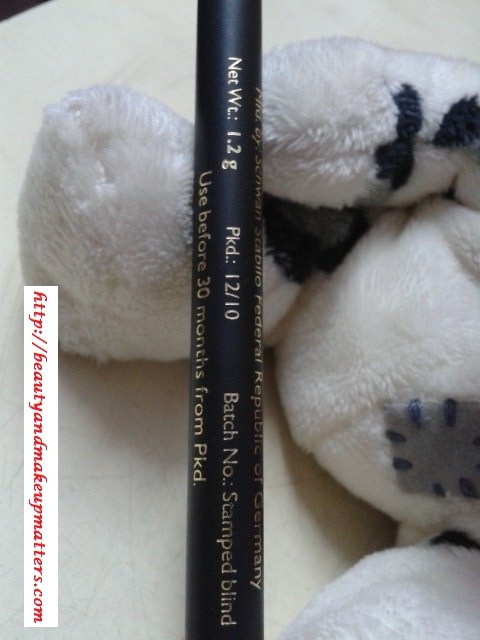 Packaging:- It comes in a sharpenable pencil form with a transparent plastic cap. The outlook is complete black with a golden band at the end of the pencil. The pencil is longer than the usual Faces Long Wear Eyeliner pencils.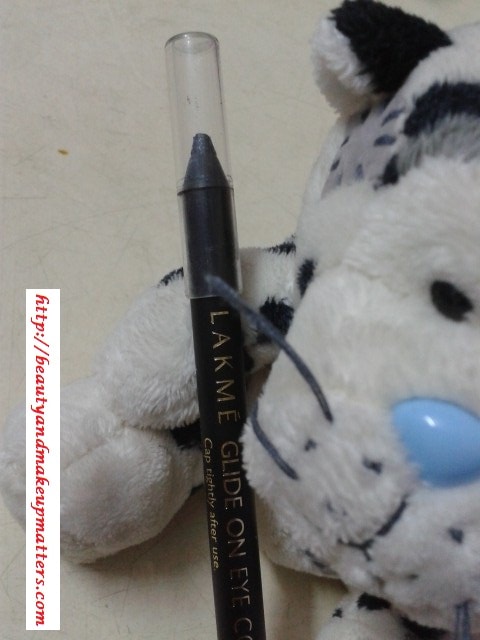 My experience with Lakme Glide On Eye Color-Metallic Black:-
The liner is creamy and glides on smoothly on eyelids without any tugging. I was a little disappointed with its pigmentation. The liner is not jet black in color but more of a grayish black. The liner might not appear well on dark-pigmented eyes in a single swipe but color can be builded up.
The color sets within seconds and once set the liner doesn't smudge or smears. Normally creamy liners get transferred to the upper- lid but I haven't faced any such issue with this liner. The liner stayed intact for good 7-8 hours without fading.
I have also used this liner on the lower-lash line and it stayed good there with a little smearing due to its creamy texture but didn't gave me raccoon eyes.
Don't Miss to Checkout: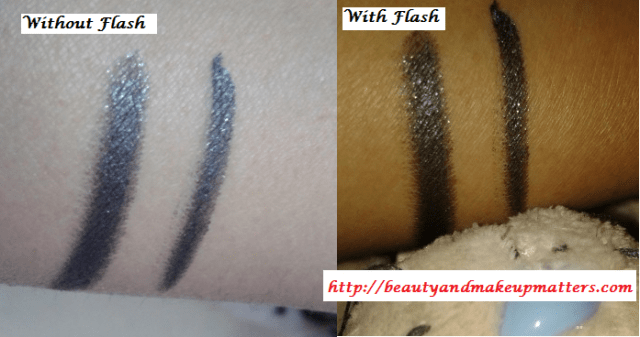 Pros of Lakme Glide On Eye Color-Metallic Black Review:-
Glides smoothly on eyelids without any tugging.
Pencil is well pigmented but more than single swipe is required to get the right color.
Contains fine shimmers which are smooth and not chunky or OTT
Does not smudge or smear once set.
Staying power is good. The liner stays intact for good 7-8 hours.
Contains silver shimmers which gives a nice metallic look
Due to its creamy texture can be used for Black brown smoky eye makeup ;looks.
Cons of Lakme Glide On Eye Color-Metallic Black Review:-
It is not the blackest black but grayish black shade.
Product gets wasted while sharpening and I personally prefer retractable pencils than these.
Price is on the higher side and there are other options available(e.g. faces pencils) in lower price.
Rating:- 3.8/5
Recommendation:-If you are bored out of your regular matte eyeliner then Lakme Glide On Eye Color-Metallic Black eyeliner can be given a try but if you are looking for dark black liner then this can be given a miss. In Shimmer (metallic) finish, I liked Lakme Fantasy liner in Midnight moon a lott.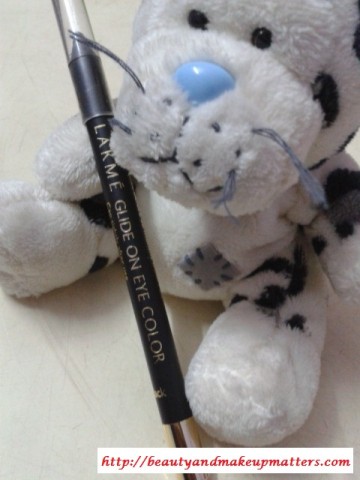 Which was the first makeup product you used? Have you tried Lakme Glide on Eyeliner in Metallic Black?