Lakme Dual Pencil Sharpener Review
I have been looking for the Lakme Dual Sharpener since I bought my Lakme Satin Kajal but most of the times the sharpener has been unavailable or Out of stock on the Lakme counters.  I was unable to find it last time also when I paid a visit to Lakme counter but this time I ended up buying a regular dual pencil sharpener for the purpose.
I was disappointed to see that the sharpener is unable to sharpen Jumbo Lakme Satin Kajal pencil as the wider side of the sharpener is still slimmer to fit Jumbo Kajal pencil. So, I started searching for Lakme Dual Pencil Sharpener online and bought it from one of the websites.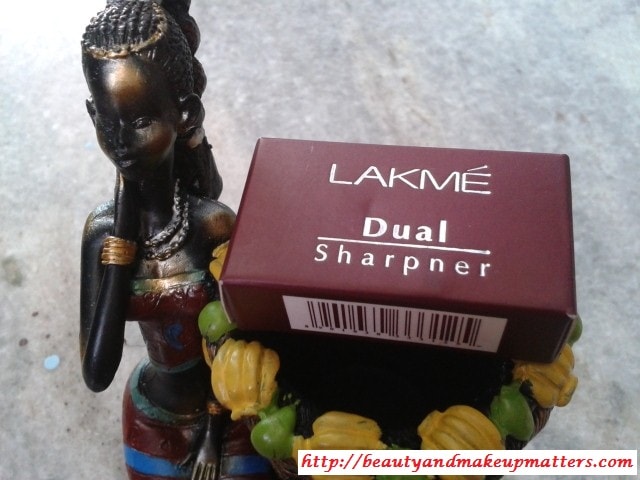 Product Claims: Lakme Dual Sharpener helps you to keep your slim and jumbo sized Lakme eye and lip pencils in their particular shape for flawless and smooth application.  It is your one stop shop for fulfilling all your liner sharpening needs.
Benefits:
Helps to maintain the definite size of eye liners and lip liners
Assists you in even and flawless application
Gives a precise sharp point without wasting your product
Helps in giving perfect finish to your eye and lip liners
Direction for Use:- Use it for sharpening your blunt eye liners and lip liners for smooth and even application of makeup.
Ingredients:- It is made up of plastic, sharpening blades and nails. 🙂
Price:- Rs.60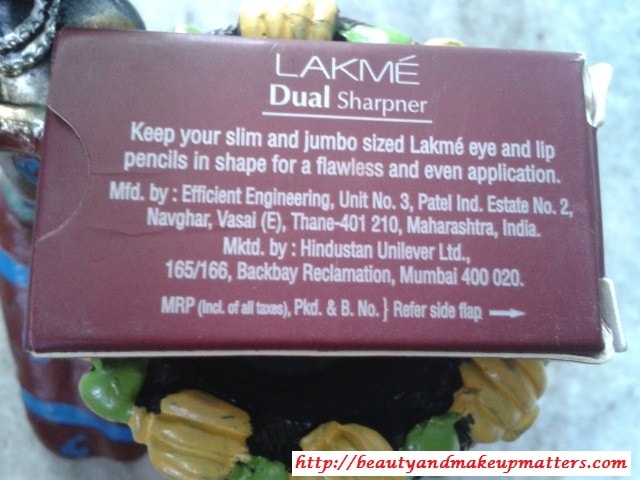 My experience with Lakme Dual Sharpener:-
Till I got Lakme Dual Sharpener I had no option but to use regular sharpener for my Faces eye pencils (Gray, Purple, Aqua blue)  and other makeup pencils. The regular sharpener never gave me desired results and I ended up wasting a lot of product while sharpening, this is when Lakme Dual sharpener comes to my rescue.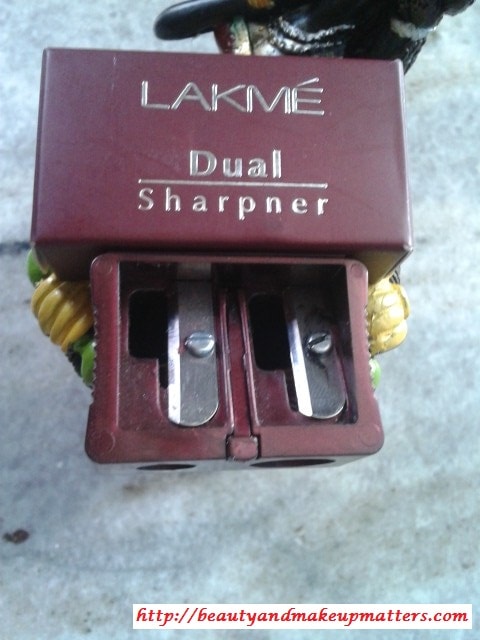 As you can depict from the name, it is a 2-in-1 sharpener with both the sharpening ends attached side by side. It has a thinner part to sharpen regular pencils like Faces eye pencils, Colorbar I glide and the fatter part for Jumbo sized pencils like Lakme satin kajal or Colorbar concealer sticks.
Lakme Dual Sharpener which has been specially designed for makeup pencils like eyeliners/lipliner sharpens them well without any significant wastage. The pencils were getting sharpened in a single shot without losing their tips.
The sharpener is plummish brown in color and comes packed in similar colored outer packaging. The sharpener does a fabulous job at sharpening the pencils but I found the color and the shape of the sharpener quite dull and boring. I would have loved to get this in pink color.:P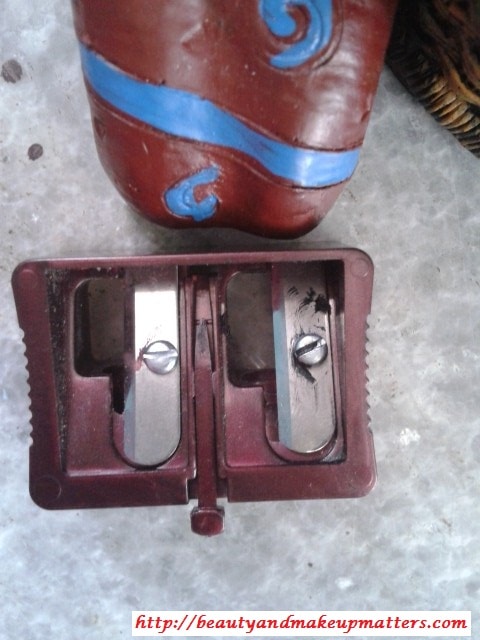 Lakme Dual sharpener comes with a plastic stick placed in between both the sharpening sides for the cleaning purpose but I find it quite useless as it gets stuck in the sharpening blades while cleaning and wasn't able to do its job properly due to its not so good quality plastic. If it has been made of superior quality, it could have given better results. So, I would suggest using Q-tips to clean the sharpener thoroughly and get rid of the residue.
Don't Miss to Checkout:
Pros of Lakme Dual sharpener:-
Inexpensive
2-in-1 sharpener which can be used for both slim as well as jumbo pencils.
Unlike regular sharpeners, it sharpens well and doesn't cause any product wastage.
Work easily for most of the pencils like Eye liners, Lip Liners, Kajal, Concealer stick etc.
It is easy to clean the sharpener due to its simple shape.
Cons of Lakme Dual sharpener:-
The small plastic stick (cleaner) barely serves the purpose.
Boring packaging
Availability might be an issue at the counters but it is easily available online
Recommendation:- This is my first professional makeup sharpener which is doing a good job. I have been using Lakme Dual Pencil Sharpener for my Faces Eye Pencils, Maybelline Lip liner and Lakme Satin Kajal and I must say that I haven't faced any wastage or breakage issues. It sharpens well and gives a smooth finish to the tips which is easy to apply.

Those who are looking for an affordable makeup sharpener must get this. If you are still using a regular sharpener for you makeup pencils, I would suggest you all to switch to this affordable sharpener and save on wasting up the pencils due to broken tips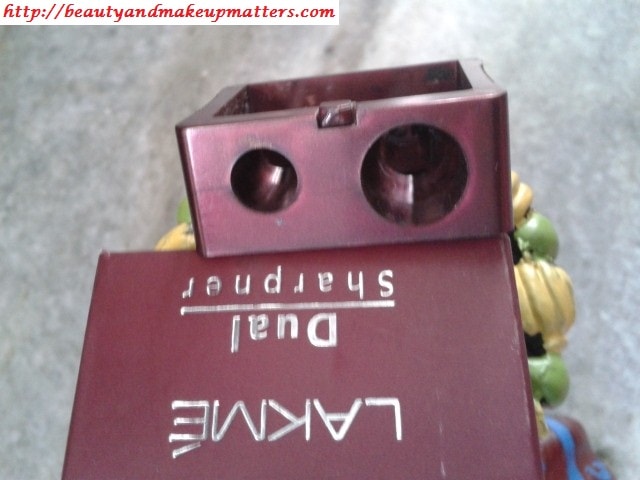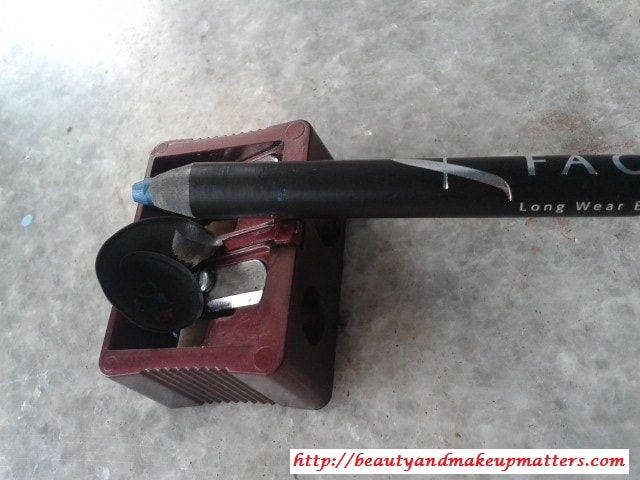 Rating:- 3.8/5
Have you tried Lakme Dual Pencil Sharpener? Do you a use a regular sharpner for your makeup pencils? Let me know through comments.