Kiko Milano Makeup in India
I don't know about you but I am all ready to welcome 2017. And obviously makeup will be there with me too in 2017 as well. I would love to take my newest buddies from Kiko Milano along on my journey to a brand new year! I recently received some of the products from Kiko Milano and I am so excited to try these out.
Kiko Milano is an Italian Makeup Brand and has been recently launched in India. I have never tried Kiko Milano stuff but read a lot of great reviews about its quality and the prices of the products.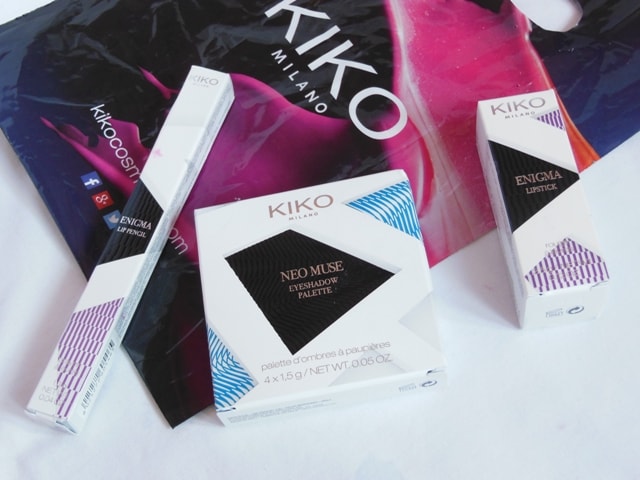 Finally, we Indian also got lucky as Kiko Milano made an entry to India and is now available in Sephora . I guess I have also seen a standalone makeup store in Mall Of India, Noida too.
So, lets checkout what are all the products I received and my first impressions.
Kiko Milano Makeup
Kiko Milano Neo Muse Eye Shadow Palette – Burgandy Silhouette : Rs 970 for 6gms
Kiko Milano Enigma Lipstick – 02 : Rs 1390 for 3.5gms
Kiko Milano Enigma Lip Pencil – 07 : Rs 690 for 1.3 gms
Kiko Milano – Mini Review:
Packaging: Before starting with the review I would love you to just focus on the beautiful packaging of the Kiko Milano products. I am in love with the gorgeous packaging of the Kiko Milano makeup range especially the eye shadow palette and the Lipstick. The satin matte case with a textured pattern around the corners makes it stand out. And the magnetic enclosure of the Lipstick feels so chic, an interesting twist to the usual click enclosure. Love playing with it!
1.Kiko Milano Neo Muse Eye Shadow Palette – Burgandy Silhouette :
Kiko Milano Neo Muse Eye Shadow Palette contains 4 eye shadows in small pans with a sponge applicator. The packaging has a full sized mirror which is pretty useful. It is a warm earthy toned eye shadow palette which makes it suitable for everyone. I can go for a subtle everyday look or full blown smokey eyes. The eye shadows have pearly metallic sheen except black which has matte finish. The palette is pretty decent but I wish the formula had been better. The eye shadows could have been more pigmented especially of the black shade as it applies patchy. My favorite shade from the palette is the dark chocolate brown!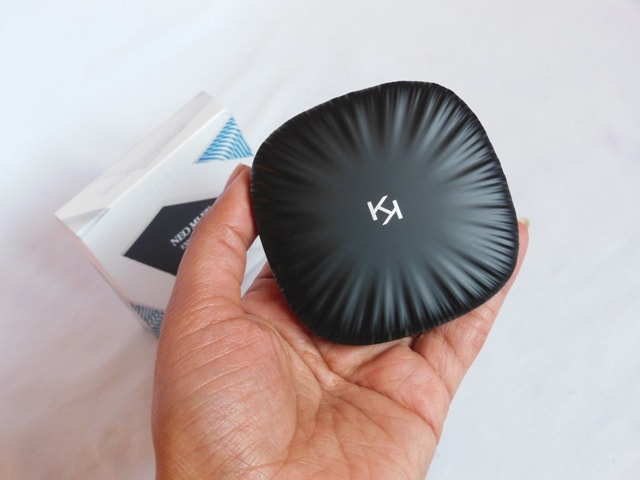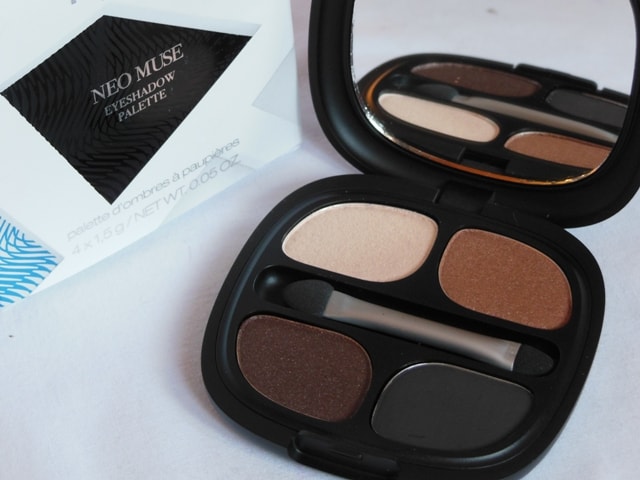 2. Kiko Milano Enigma Lipstick – 02 :
I have always been into Red and Pink Lipsticks but somehow I am more inclined towards Nude lip colors these days. I just want to have all the nude or neutral lip colors in my collection. I was super excited to find out that this Kiko Milano Enigma Lipstick in 02 is also a brownish nude lip color. The formula is buttery smooth and glides on easily. The formula is not richly pigmented and gives a light –medium coverage to the lips. The color can be built up in multiple swipes. I feel it is a perfect combination of a lip gloss and lipstick with a medium coverage and slight sheen without being sticky or goopy. This shade 02 is a wonderful MLBB shade for me. I get some color to my lips evening out the lip pigmentation but still looks like I am wearing nothing.. just like my natural lip color but better!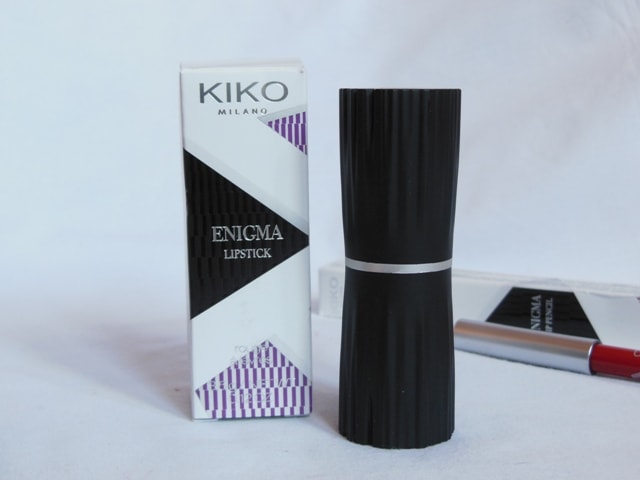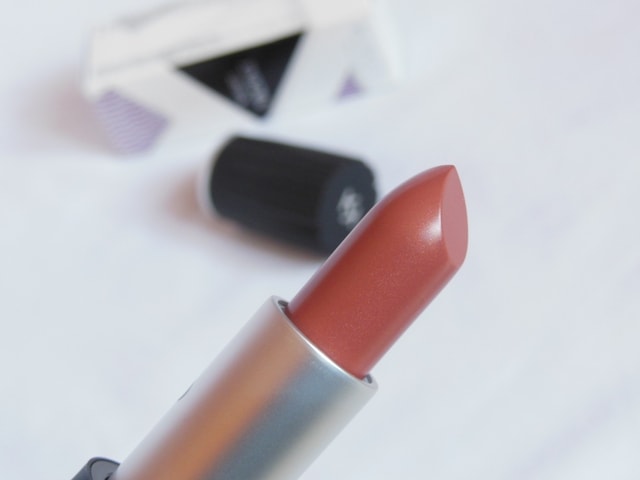 3. Kiko Milano Enigma Lip Pencil – 07 :
I can't stay away from red for long and I keep sneaking into my bright lip colors whenever I take a break from nudes. This Kiko Milano Enigma Lip Pencil – 07 is a bright tomato red lip color in a satin matte finish. The pencil applies smoothly defining the lip line. The color is super long wearing and lasts whole day. I did not experience any feathering with this and it wears quite comfortably too. The color coded packaging makes it easy to identify the shade. I just wish this lip liner had a retractable packaging because sharpening leads to wastage!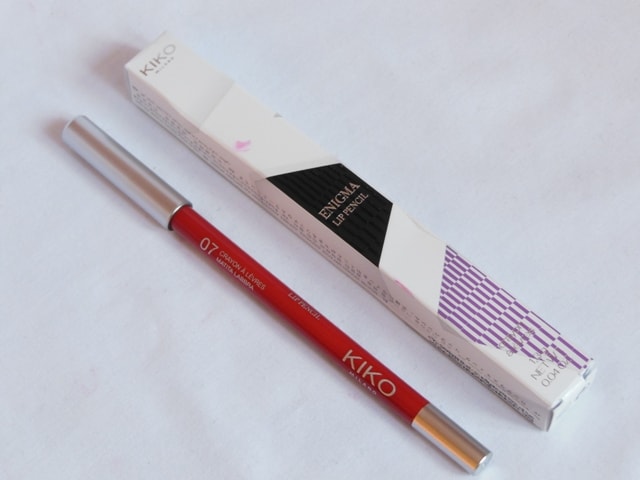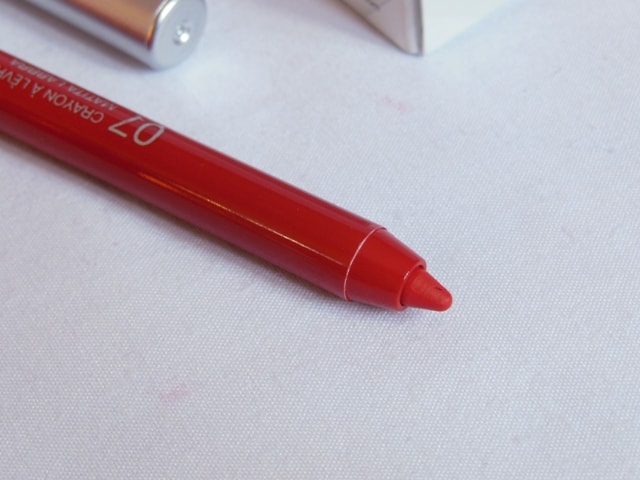 So, this is my first impression and mini reviews on the Kiko Milano Enigma Makeup Range of products. I am totally impressed with the luxurious packaging and the quality of the products especially the lipstick and lip liner. I like the colors in the eye shadow palette but wish it had better color payoff.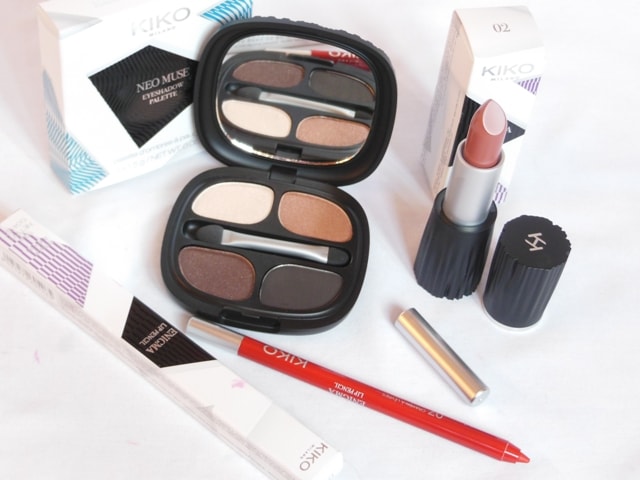 Stay Tuned for the full detailed review with swatches and demo!!
Don't Miss to Checkout:
Have you tried Kiko Milano Makeup? Which is your favorite Makeup Brand in India?
PS: Product sent by brand for consideration but honest and unbiased opinion!