Kathleen Lights X Makeup Geek Highlighter Palette Collaboration
Whhhaaattt!!!.. yes that was exactly my reaction when I got to know about it. Another mind blowing collaboration in August .. :Happy Dance: :Happy Dance: and Bye Bye Money!! I am super excited for this and thought you all will also be eager to know what's happening.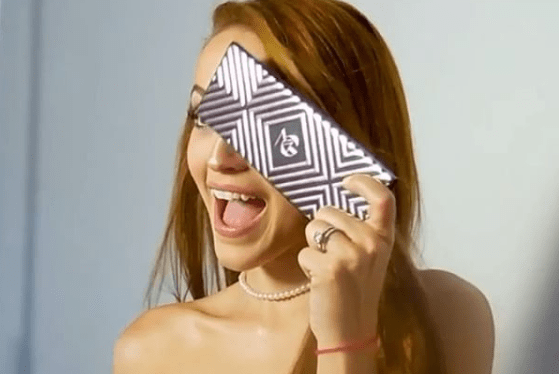 So, I will be sharing the details on the newest and hottest collaboration coming soon after NikkieTutorials and Too Faced Cosmetics Power of Makeup, the Kathleen Lights and Makeup Geek Highlighter Palette Collaboration.
Don't have a clue who is KathleenLights..?? :-O
Who is KathleenLights?
KathleenLights is a popular YouTuber. Her full name is Kathleen Fuentes and she started her channel in 2013. She has a massive following on social media and has over 2 million suscribers to her channel. She is popular for Drugstore dupes videos. She has done amazing collaboration with beauty brands like Ofra Cosmetics and the most loved drugstore brand ColourPop. And now she is finally joining hands with Makeup Geek to launch another awesomeness.
Everyone (including me) is crazy about highlighters these days and with every launch my heart starts beating faster and I dream of the blinding highlight on my cheeks :D. After rolling down everyone with their super awesome eye shadows and the bizarre collaboration with MannyMua, Makeup Geek is coming out with a Highlighter palette in collaboration with Kathleen Lights.. 😀 😀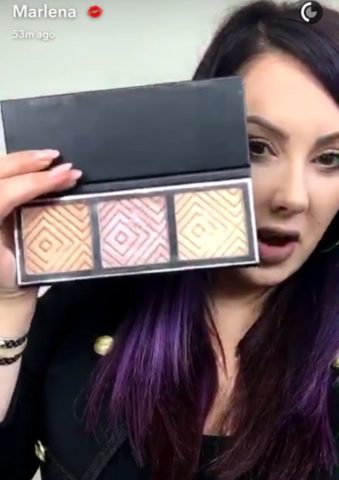 Details of Makeup Geek x Kathleen Lights Highlighter Palette
The Kathleen Lights x Makeup Geek Highlighter palette will contain 3 highlighting shades namely Nightlight, Starlight and Sunlight!!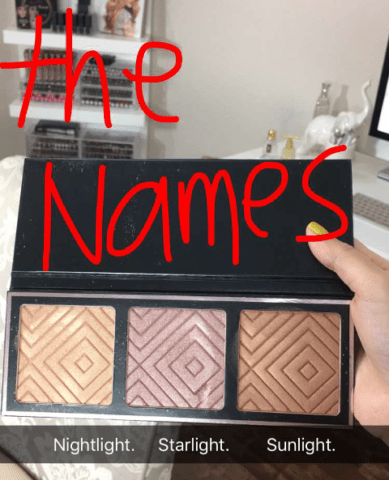 Price: $39 (Rs 2500 approx)
Availability: Makeup Geek Official Website
The best part is Makeup Geek Ships to India at affordable prices.. so now I feel I can fulfill my  highlighting desires:D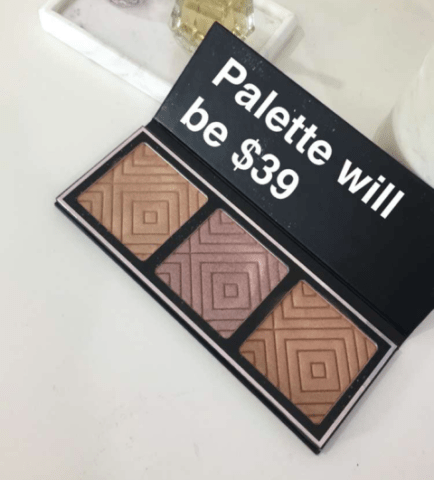 Swatches of Makeup Geek x Kathleen Lights Highlighter Palette
Launch date of Makeup Geek x Kathleen Lights Highlighter Palette
New Makeup Geek x Kathleen Lights Highlighting Palette will be launched this month only.. wwoooww!!! Another reason to go crazy with Makeup shopping in your Birthday Month.. 🙂
but… What's the KathleenLights x Makeup Geek release date?
Well, the exact launch date isn't revealed yet but it is going to happen soon.. and I will keep you guys posted about it..
Releasing: August, 2016
Follow #MakeupGeekxKathleenlights hashtag to stay updated on the launch!!
Don't Miss to Checkout:
Are you guys excited for this Makeup Geek x Kathleen Lights Highlighter Palette Collaboration?