Eye Makeup Tutorial -Karwachuath Special
Thank u girls for your love I am able to survive without water for 15 hours now, wish the rest of the hours go by soon! Its time to get ready for the katha so before that I am sharing this simple makeup tutorial with you, that I will be doing today!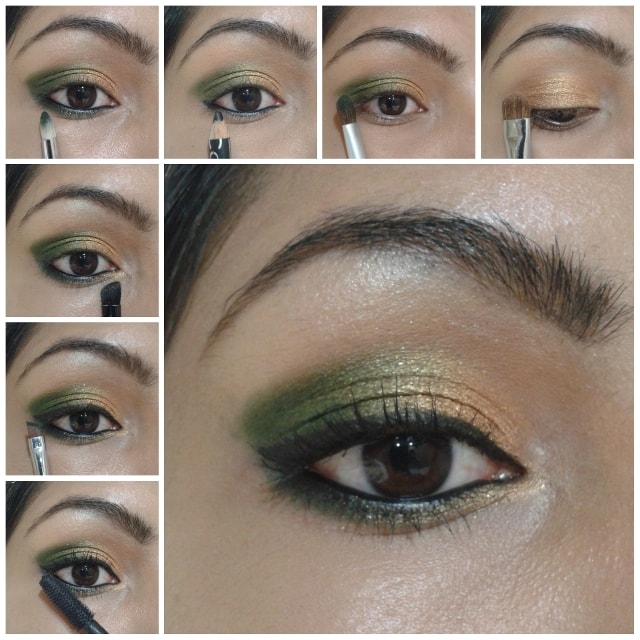 This is the simplest eye makeup look that I came up with. I liked the Green on outer corners but if you dont want the same look, reverse shades and make it "Green inside and Gold Outside" or pick any other dark shade like Blue, Black, dark pinks or even red that goes well with your outfit.. I think this trick is gonna work with any color.
Some simple steps to achieve this look –
Pat some bright golden Eye shadow all over lids, just under the crease area.
Pick a dark forest green eye shadow on a small fluffy blending brush and apply it to outer corner creating a V and blend it a little inwards  towards the crease 1/3 rd of out eye corners, so that there are no harsh lines
Kohl your waterline
Use the same green eye shadow on a pencil smudger brush and apply it on lower lash line till 2/3 from outer-V corner
To highlight the inner corners use the same golden eye shadow on inner 1/3rd  of lower lash line
Line your upper lashline with your favourite Black liner
Finish off with a Mascara and you're done!! 🙂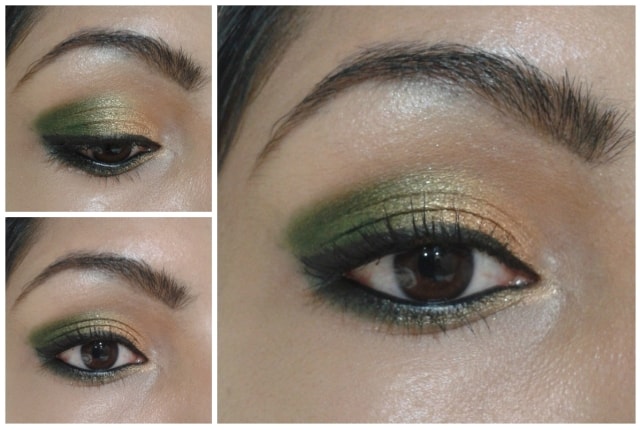 On cheeks, I highlighted the cheek-bone with my favorite NYX Illuminator and with light hands used NYX Dusty Rose on my cheek bones.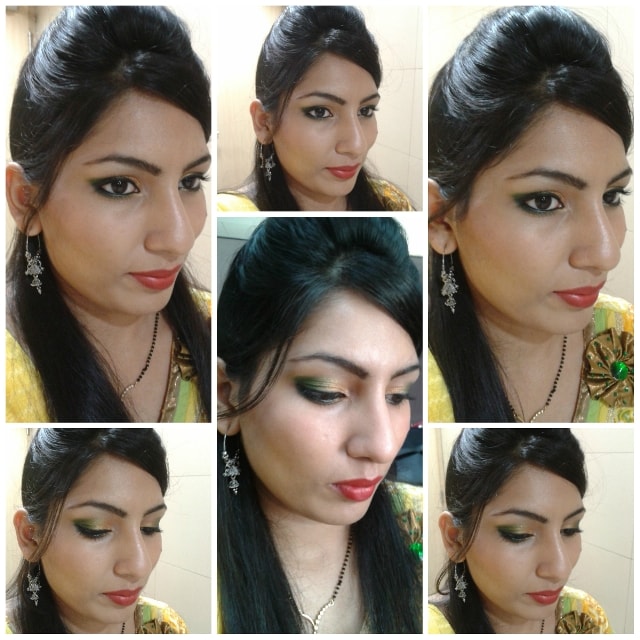 There is no comparison for bold matte red lips, so I picked up my favorite Red lipstick from Revlon.. Really Red!
Don't Miss to Checkout:
Products Used: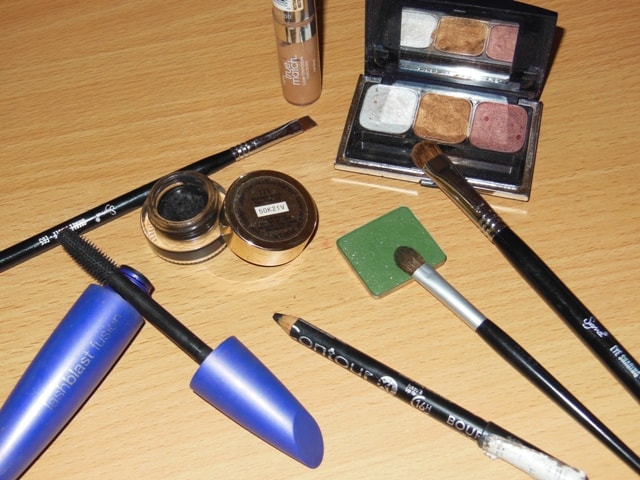 2) For Face –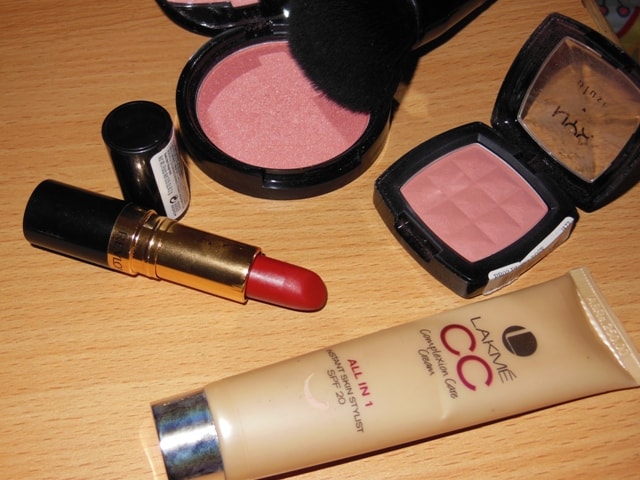 I am planning to wear my wedding lehenga..not sure If I would be able to pull if off all by myself.. wish me luck!! 😀 :D..
Hope you find it simple to do! Feel free to share your favorite festive makeup look! 🙂
I so want to watch DDLJ , K3G today just for their lovely Karwachauth scenes and celebrations. What about you Girls..watching any movies??