Karvachauth Special: Wedding Lehenga Look
I am super-excited to share my Karvachauth look with you today!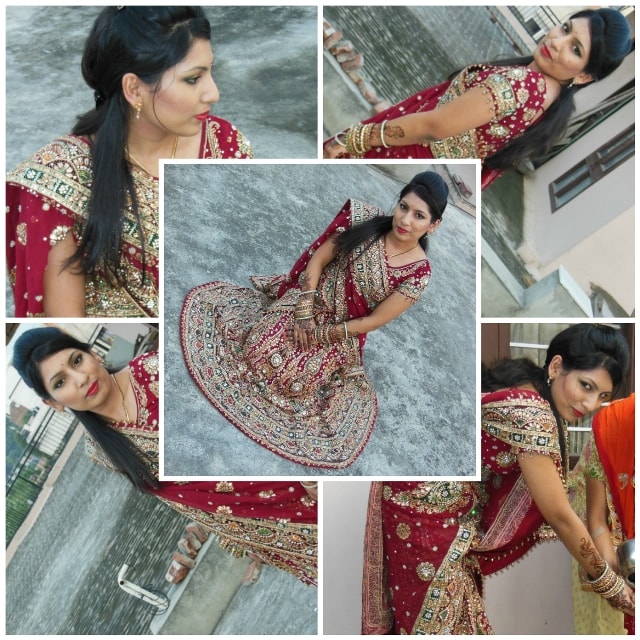 First time post-wedding that I unpacked my Lehenga and gave it a second look. It took 1:30 to be ready from the scratch..changing to Lehenga, done with makeup and finally pin-up the Dupatta.. thats sounds so easy-peasy… 😛 😛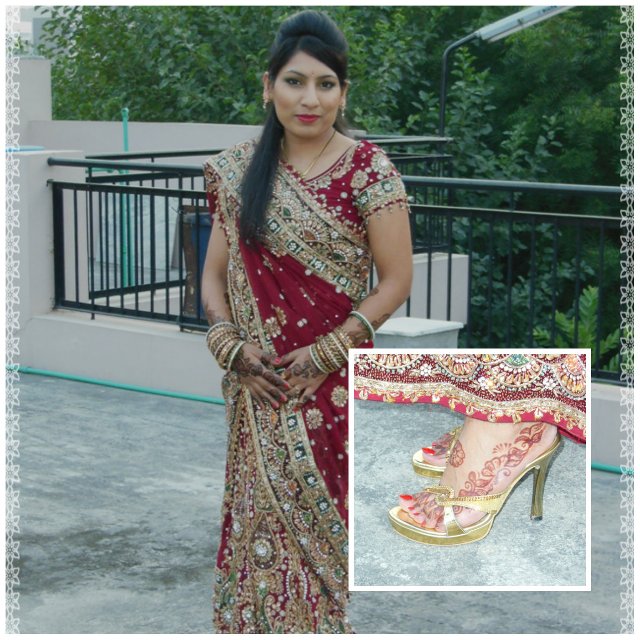 I don't know how to do any other hair-do and was already getting late for "Katha".. so my usual, Side swept bangs with half clutched hair.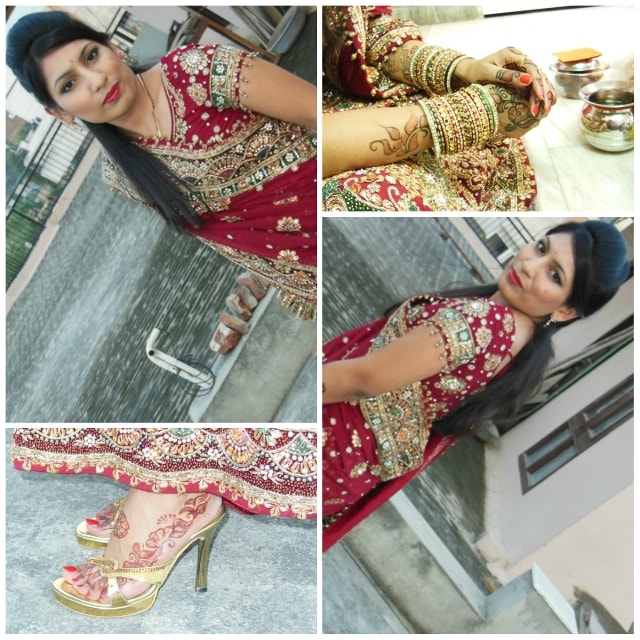 I f you are wondering about my lip color, it's Revlon Super Lustrous "Love That Red".. i think its looking quite close to MAC Ruby Woo..wat say!!
It took me lot of convincing to make him click my pictures, I didn't want my efforts go down the drain without some worthy pictures.. pushed him to roof and made him Click.. Click Click!!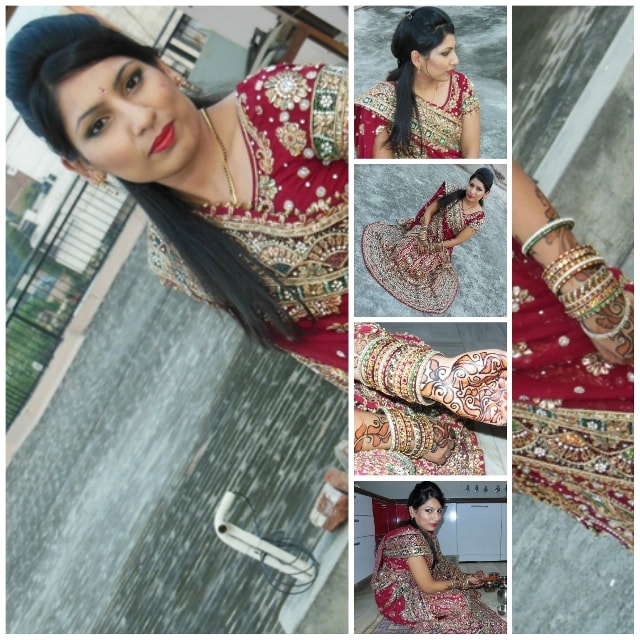 I was not extremely happy with the clicks and was missing my best photographer -My younger sis..  but hope that I am able to get some decent shots here. Having a tough time teaching my husband to click some nice pictures of her wife .. but he is just not ready to listen. Have to bear with him! 😛 😛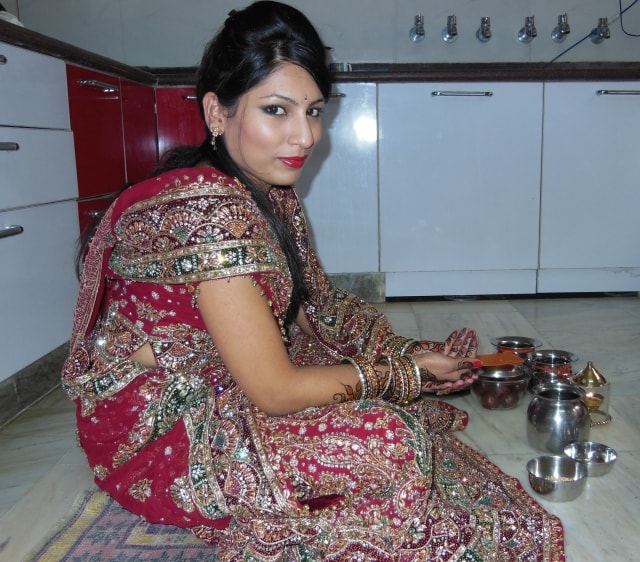 One close up Shot!!:) .. iisshhh I am looking so chubbyy..like I have put on atleast 5-6 kgs.. even after fasting whole day. 😛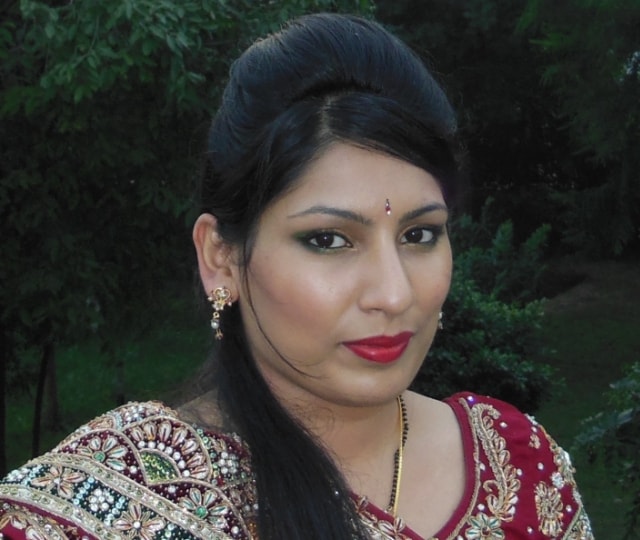 I like full length better .. atleast I am not looking so fuller.. 😛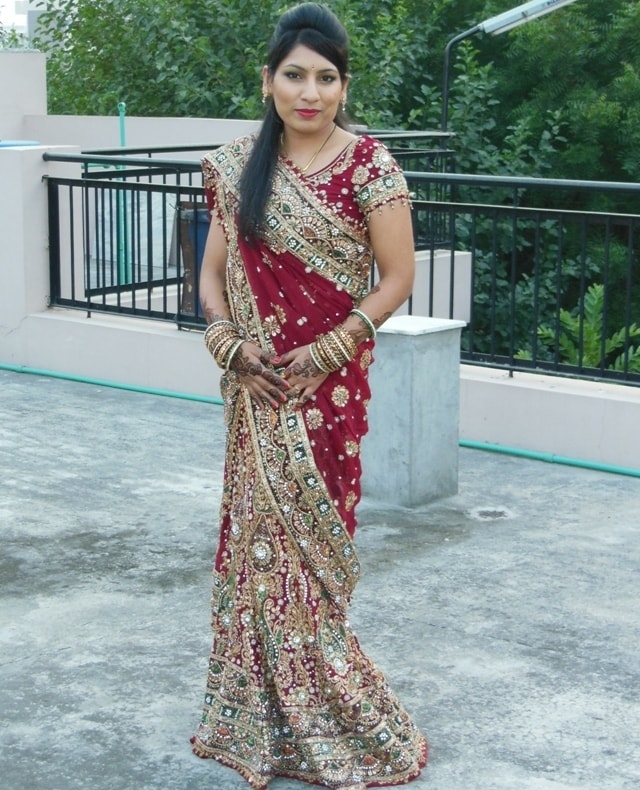 I might few more to this post as they need some editing which is gonna take time.. so this is for now but do check later for more pics. The moon is gonna be soon up in the sky.. waiting desperately for the beautiful sight! 🙂 Hope you had a wonderful day!! Anybody received some surprises here?.. me didnt got anything (as expected).. 🙁 🙁
Don't Miss to Checkout:
Let me know if you like these collages better thank single pictures. The post was going to be picture heavy so made collages 🙂