July Fab Bag 2017 Unboxing + Review| The Color Drama
Finally, my July Fab Bag 2017 is here and this month's Fab bag theme is "The Color Drama". Thanks to Blue Dart Courier services for making my bag late this month but finally its here. Though I am a little upset for this unnecessary delay, let's just see what all I received in my JULY Fab Bag 2017.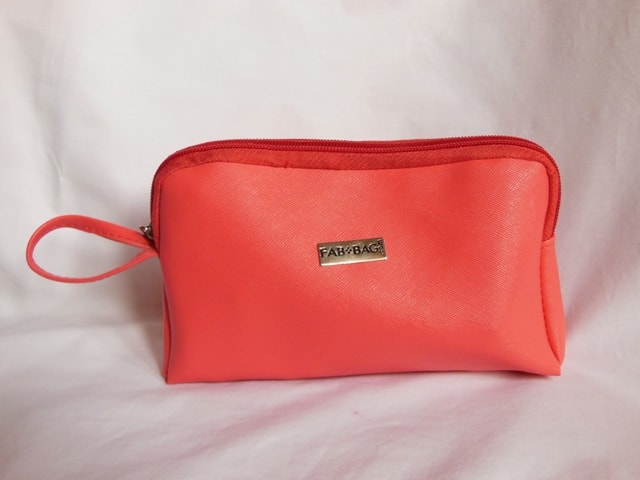 The video is now live:
Price: Rs.599/- per month (Buy HERE)
I am love with bright pinky coral shade of the bag it looks so pretty. So, Let's just quickly see what all you can expect in July Fab bag.
Products I Received:
Sugar Matte As Hell Crayon Lipstick Viola – Rs.799( Full size with sharpener)
Kronokare Hydrate The Hair Shampoo: Rs.165  (55ml, Deluxe Sample)
Just Herbs Herb Enriched Skin Tint: Rs.385 for 15g ( Deluxe Sample)
Tvakh Fruit Enzyme Alcohol Free Toner: Rs.160 for 50ml ( Deluxe Sample)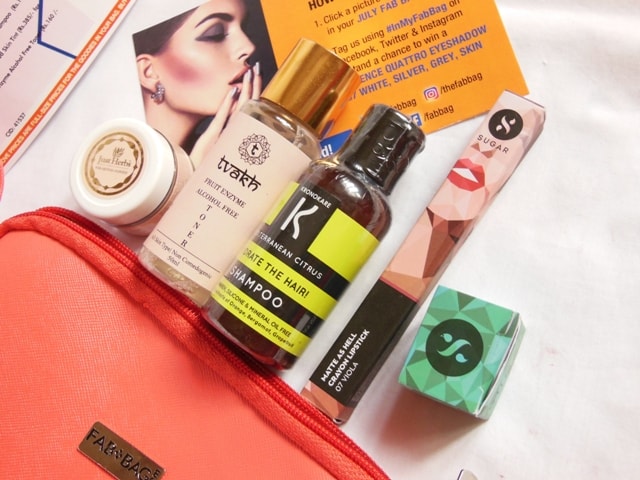 June Month's Makeup Choice:
I got to choose one from a few of the shades of  Sugar matte As Hell Lip crayons and Sugar It's a Pout Time Vivid Matte Lipsticks. I picked this Lip crayon in a mauvish nude shade, Viola which was liked by most of you in my previous video.
Product Details:
Sugar Matte As Hell Crayon Lipstick Viola: I absolutely love these lip crayons from Sugar cosmetics because they have such a gorgeous formula with rich pigmentation. Smooth application, light weight texture, and long-lasting matte finish. I personally love Elle Woods shade from this Sugar Matte As Hell Lip Crayons range but you guys loved Viola more so I ordered this one.
Kronokare Hydrate The Hair Shampoo: I am not really excited to receive this product as I have used it in the past and it didn't work at all for me. Though The formula is all chemical free and I am not into it.
Just Herbs Herb Enriched Skin Tint: I love Just Herbs Skincare products, they work really well for me and I am excited to try out this skin Tint from them. The texture feels very lightweight and has a cooling effect, though I couldn't see much coverage on hands. Will try it out on face let you guys know how it works.
 Tvakh Fruit Enzyme Alcohol-Free Toner: I have recently tried Tvakh products and I was quite impressed with them, so I am happy to try out this all natural toner. It contains a lot of hood stuff and it does have a nice smell.
Overall:
This month's fab is worth around Rs 1500 which is good and we get 4 products in total with a good mix of makeup and skincare. And I am super happy for this Sugar Lip Crayon in this pretty coral bag. You can definitely go ahead try it out.
Don't Miss to Checkout:
Have you booked your July fab bag? Which one is your favorite product here?
PS: Bag sent by brand for consideration