Jord Wood Watch: Time is Precious and so is this watch!!
Hello Everyone,
Today's post is going to be different, as it is not about makeup or beauty but Time… I mean Time-piece i.e this gorgeous Jord Wood watch.I have seen Wooden watches somewhere over the internet and since then was eager to have one with me and when the Jord Wood Watch tem contacted me to check if I would like to try them out.. I have to say yes!!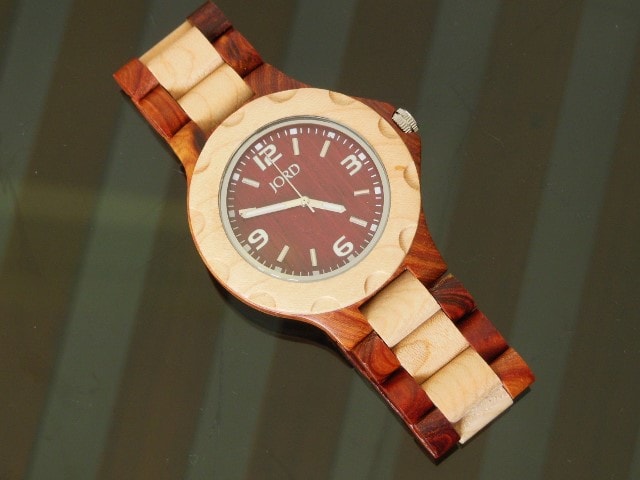 I got this pretty Cherry & maple wood watch from Sully series. Jord watches have few design series to choose from. They also have men's watches, but I feel most of their watches are unisex and will work equally well on men and women.
Brand Claims: Our Sully series marries complimentary and contrasting woods giving a vivid and varied tonal effect that can only be achieved when constructing a wood timepiece. The large face numbers and cut out bezel add playfulness to an otherwise classically styled timepiece.
Price: $139
Why I love this Jord Cherry & Maple Wood Watch:
Jord Wood watch comes packed in a big hand crafted wooden box with the logo engraved on the top. It is an all wooden watch with just a metallic clasp, so if you are allergic to metallic/leather strap watches give this natural product a go and you won't be disappointed. It is gorgeous time piece with a huge dial, I like big dials though.
The finish is amazingly smooth like I caressing a satin cloth. The watch is extremely light weight and feels so comfortable on wrists that you can even forget you have it on!
The best part was you can get the watch adjusted to your wrist size at the time of ordering hence saving you a visit to jewelers or the watch shop to get it adjusted. Though mine still came a bit loose but it perfectly on my husband's wrist
The watch will definitely not go unnoticed and you are bound to get compliments and many of them! Also, if you are planning to gift something special to your loved ones Hubby/wife/sister I will highly recommend these wooden watches as I am pretty they won't be having anything like this already with them!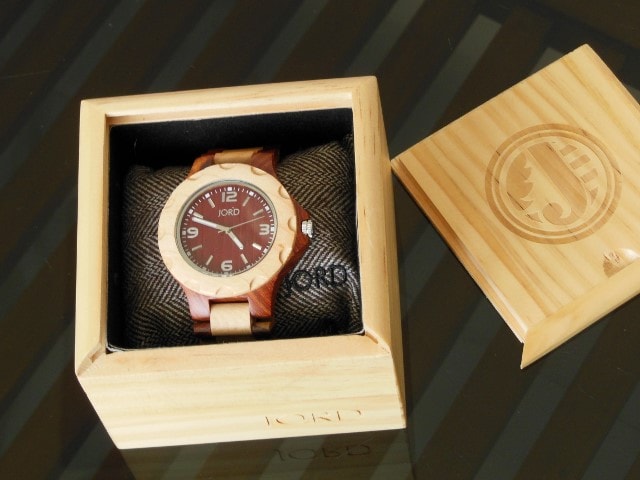 This is how it looks on my Hubby!!
And here is me.. isshh !! Not the right time to do OOTD's ( Post pregnancy weight issues.. 😛 )
I am all set to grab the pretty Cora series watch for myself. I have been dreaming of it and as my birthday is around the corner.. uumm time to make puppy faces!
Wanna have a look…Jord Wood Watches 
Watches Made From 100% Natural Wood by JORD
For Free International Shipping use – PJ3497217 (valid till 18 August 2015)
Do you own any Wooden watch? If given a chance which JORD Wood Watch would you like to have?
PS: Product sent by brand for consideration