John Players Jeans #PlayUnscripted SS16 Collection Launch 
Hey Guys,
If you follow me on Snapchat (Poonam_BMM) you would already know that I attended John Players Jeans #PlayUnscripted SS16 Collection Launch Bloggers Meet few days back with Mr.Husband. Yes, it's the first time he attended a bloggers meet with me so I was pretty excited about it.
The bloggers meet was for the launch of JPJ (John Players Jeans) SS16 collection. The collection offers its patrons with an infinite range of casuals, formals and denim, keeping abreast with the evolving fashion tastes of Indian men. The collection has wide range of options in casuals, formals, shirts and Jeans to pick from and their smart fit jeans was the star of the show.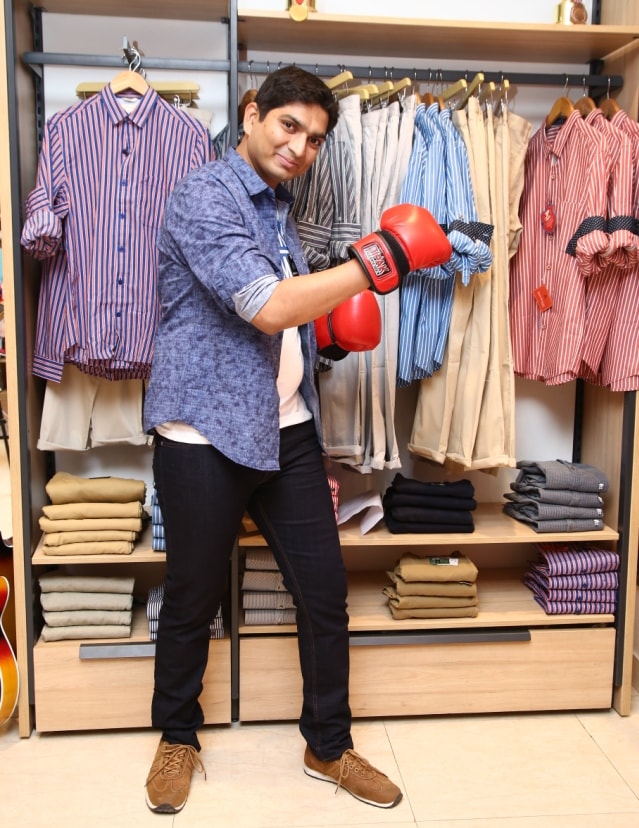 I and Mr.Husband live in denims so it's great to see a brand coming up with such a huge range of Denims to choose from. Denims are loved by each and every one of us but I had never seen many options in Men's collection. And Mr. Husband always had a hard time to pick one that fits perfectly and feels comfortable too. But the John Players Jean Collection bowled us over with its huge range of colors, washes and laser patterns.
Denims may sound suffocating in summers but the Summer Soul denim range from John Players Jeans is high on style and light on weight. It will keep your cool quotient alive even when the sun is at its peak. The comfortably chic fitting offered by #JPJ will make you look oh so dashing!
And if you are ready to have an edge over your friends and colleges, then the era inspired Rock and Rolla collection from JPJ is just for you and it will definitely make the heads turn every time you pass by. The collection has distinctive laser washes, metallic accents and zipper details, absolutely awe inspiring that will grace the rockstar in you. You can go out all graphic and make the JPJ #PlayUnscripted statement.
The True Dark range by JPJ, available in the deep and dark shades of Indigo is a perfect match for your bold avatar.
You can get draped in shades of indigos and cyan looks dapper to the core with JPJ Vintage Denim, essentially classic and timeless!   
The super soft fabrics of their Indigo Theatrics will give you a new look with every wash. Needless to say, your style factor will be a roaring success.
The best part about John Players Jeans is the crisp and exact fit in fabrics that you fall in love with. You can never go wrong with what JPJ has to offer with it's cool, youthful, vibrant, fun, exciting, bold, fashionable and trendy stuff.
Me and My husband thoroughly loved and enjoyed this awesome collection by JPJ and we definitely have some amazing style in our shopping list… Cant wait to bring them home!
The JPJ collection is available in the stores near you! You will also get Rs 300/- off on your purchase if you try John Players Jeans. So, don't wait .. just hit the store and give them a try!