Jafra Pamper Party
How many of you would dare to step out of the house in this scorching heat where within minutes you will turn to a "Tandoori Chicken".. no kidding here, you just have to get the feel of delhi weather which is touching 50 degrees. After lots of yes and no's I finally decided to take up this challenge and share my experience with you if I survive at all :P, but thanks to my hubby who offered me a drive to the place to make my commutation comfortable.. Kissess… :-* :-*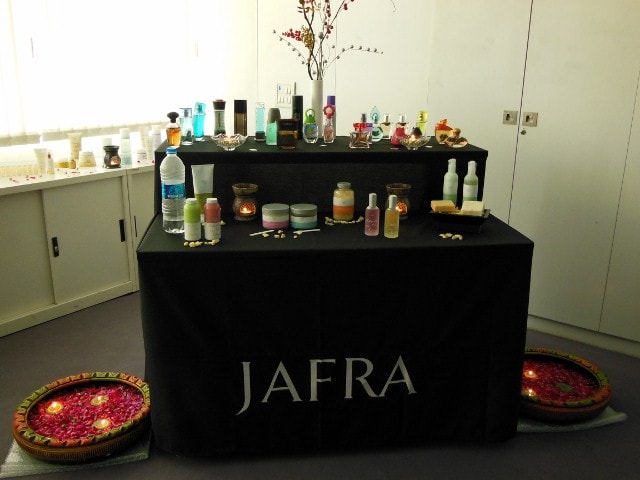 Well coming back to the post, it was JAFRA pamper party which made do it! Yeah, who would say no to a pampering session when you barely get any time for yourself on the usual days with busy office hours and loads of household stuff to do. I am found guilty of ignoring my skin completely for last few weeks, so make up for the loss I said yes!!
IMG: The lovely lady who gave us a warm welcome and helped us connect with the brand.
It was my first pamper party and just like it sounds we were pampered by the lovely people over there JAFRA. The event was very well organized, with really humble and sweet ladies assisting you.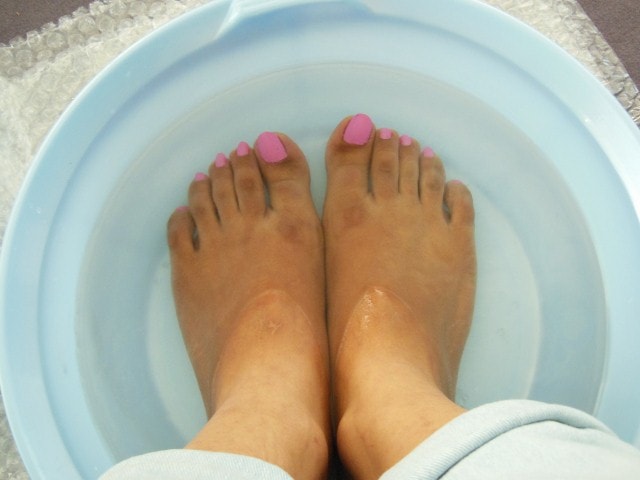 It got kick started with the background about the brand and how it came into existence.
Followed by a brief introduction about the products while were getting our feet soaked in water and experiencing their lovely stuff and then a face pack and cucumber slices to forget the world completely and just relax!! Its just that I feel there were a lot of presentations to keep you up and awake 😛 .. but overall a wonderful experience.
IMG: These magic towels were offered  to us to wipe our faces, see how that tiny tablet transforms to a towel.. fascinating 😉
I was more than excited as it was time to meet some gorgeous ladies for the first time and it such a beautiful experience to see people face to face which you till date know just through their pictures and posts. A big thanks to JAFRA Ruchi Cosmetics India for organizing this and giving us the chance to relax, beautify ourselves with lots of girly gossips. I loved being #PamperedByJafra
IMG: Their flagship product with miraculous properties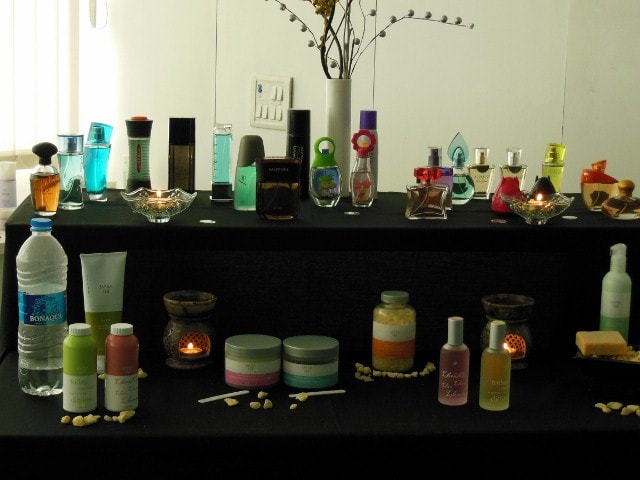 Don't Miss to Checkout:
PS: I was in a hurry towards the end so couldn't get myself clicked .. 🙁 .. arrgghh i did it again.. 😛 
PPS: You can join me on instagram @Poonam_BMM.. would love to see you there too.. Lots of love.. <3