Jabong Online Fashion Week Grand Finale
Lights, Camera, Fashion!! "Jabong Online Fashion Week" sings-off with much ardor and panache at the gala grand finale. When angles scorched the ramp ablaze and shortlisted fashion designers watched their muse take the ramp by storm at the final run for glory, the scenario at "Jabong Online Fashion Week" grand finale was nothing short of a fashion battlefield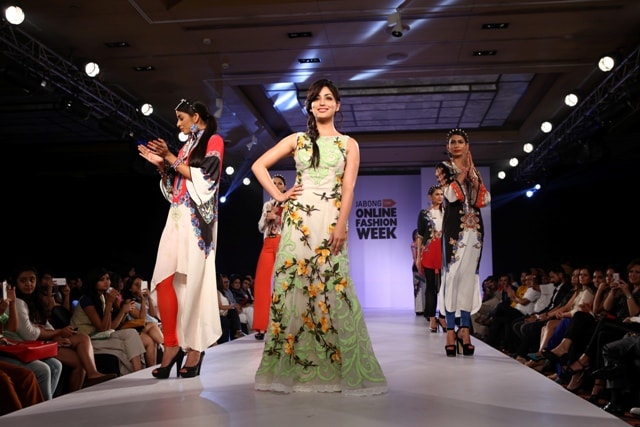 All the cameras at the grand finale turned their flash-on when Bollywood's new chocolate boy, Aditya Roy Kapoor and Girl-Next-Door, Yami Gautam added the extra glamour and pranced onto the ramp with élan. From 'boho town', 'quintessentially retro' to 'sartorial dash' and 'officially mod', these new aspirants and endowed designers laid out some stylish and chic creations at the Jabong Online Fashion Week!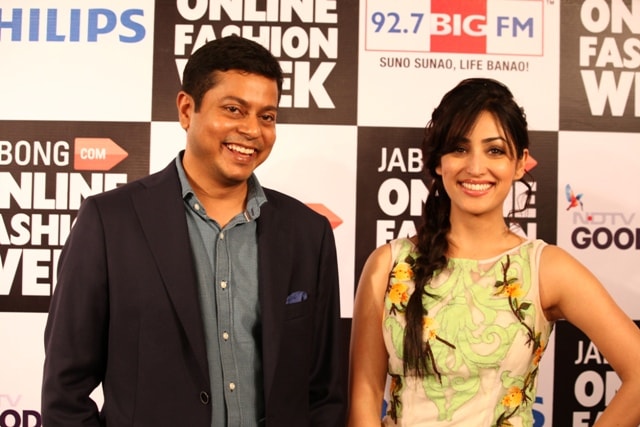 "Jabong Online Fashion Week" witnessed its climax on July 30, 2014 at Hotel Le Meridian, Delhi as it announced the final winners across three (3) categories; Hair, Makeup, and Photographer.* The artistswere not only mentored by a panel of highly reputed jury which included names like super model Carol Gracias and renowned hair and makeup artist Samantha Kochhar but the final decision to crown the winners rested upon them as well.
Jury Panel

Designers

Designer

DIR 69 by TanuBagai

Shreya Mistry

Bhootsavaar by Nitin Bal Chauhan

Armaan and Aimaan

Timsy& Siddhartha

AasthaBahl

Sidharth K Kakkar

Dressology by Amit Arora

ANS by Astha&Siddarth

Azalea by Aditi Gupta

Piquancy

Swagger by Saj

ILK by Vinita & Shikha

Threesome

Rajdeep Ranawat

PoonamBhagat

Dr. DarlieKoshy

Models

Carol Gracias

RashmiVirmani

Samant Chauhan

Photographers

Akash Das

HemantKhendilwal

SushmendraDubey

Makeup/Hair

Rod Anker

Samantha Kochhar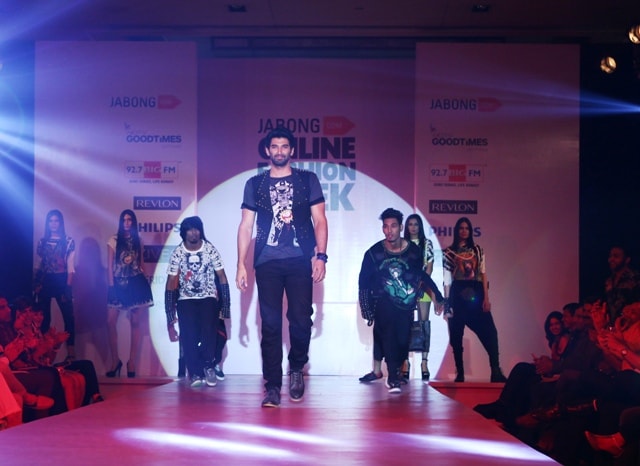 Aditya Roy Kapoor looked dapper while walking the ramp for Nitin Bal Chauhan and Yami Gautam looked absolutely stunning as she strut the ramp for Rajdeep Ranawat. The event also saw the who's who of the fashion circuit present in the audience hooting for the contestants and the show stoppers, Aditya and Yami. The presence of such high octane celebrities provided the contestants with much needed motivation in the last few ticking moments as the winners were being announced.
 The event was also showcased on www.iofw.com starting from July 28 till the final day for the general public.
 PS: I couldn't make it to the event but I really miss the chance swooning over chocolaty Aditya Roy Kapoor.. 😉