Inglot Haul
Majorbrands.in has been running a flat 26% off on all the INGLOT products on 26th January and that too only for 3 hours. There was a maddening rush inside me but the lunch-time was booked as some relatives and guests were coming over at our place. With lunch-preparations and attending the guests, I was left with few minutes here and there to place my order.  All I managed to get is eye shadows from its Freedom System Collection along with few lip colors and an Empty Freedom System Palette(10).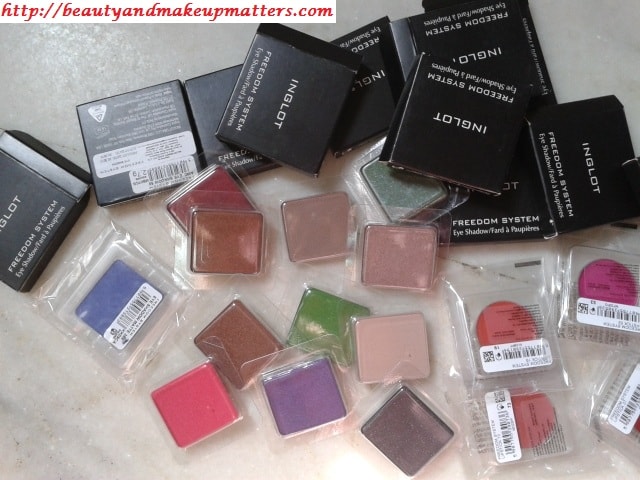 I love Inglot not because of it excellent quality and collection but the freedom it provides to pick and choose the colors I want in my palette. It offers eye shadows in five finishes (Matte, Pearl, AMC, Shine, DS) with huge range of colors. The thought creating a customized palette for you can be a little menacing with vast number of options but is absolutely irresistible.
I already own five of these eye shadows and each of them is highly pigmented and easy to blend. Enthralling offer and time's scarcity led to few mistakes as I ordered one eye shadow twice and Instead of getting a palette for square eye shadow got the one made to hold rounded pots.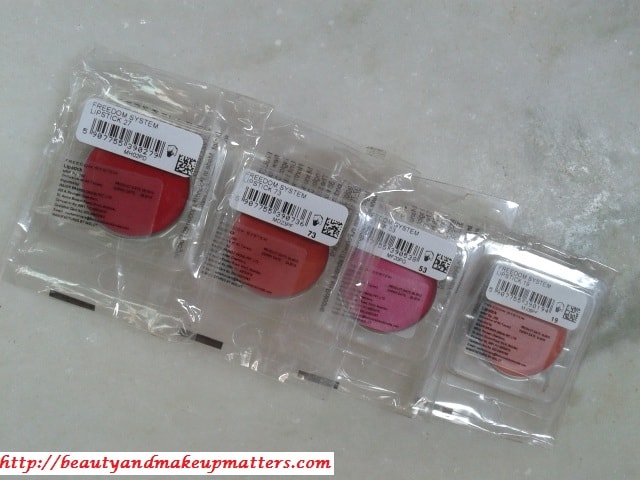 The products were nicely packed and bubble wrapped safely but it took them 14-15 days to reach me.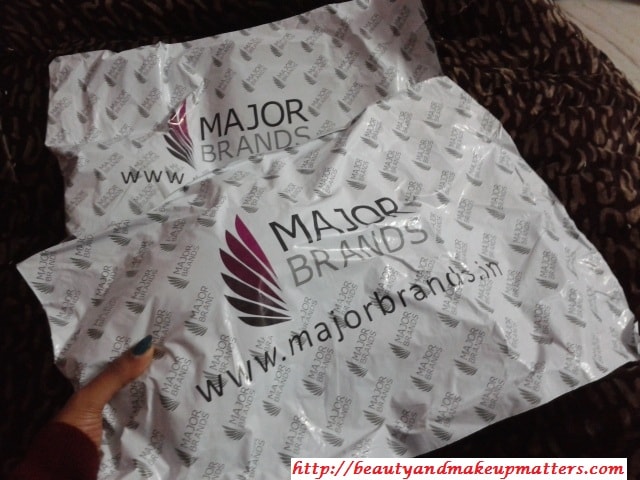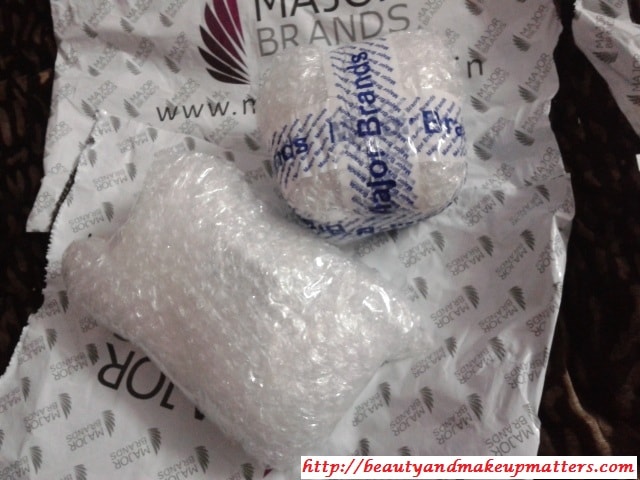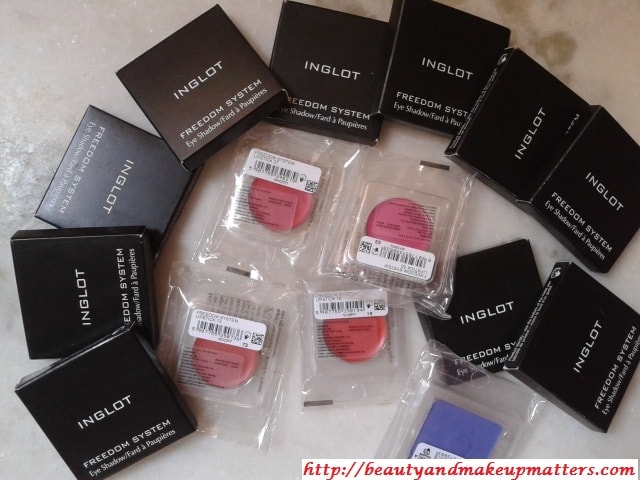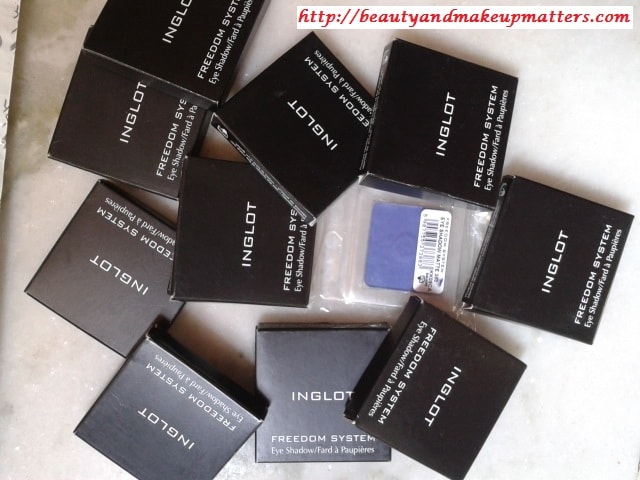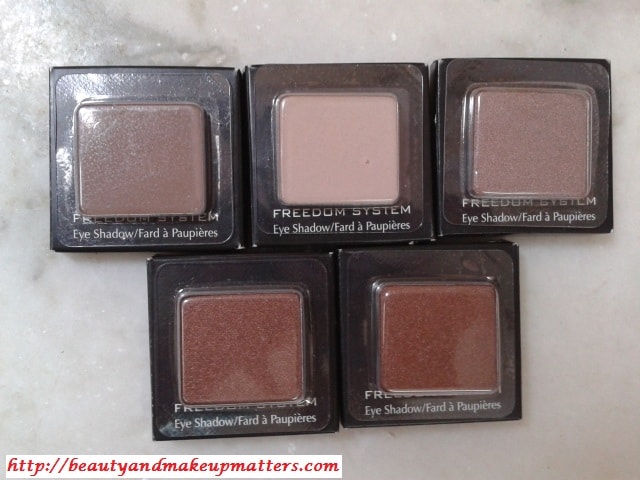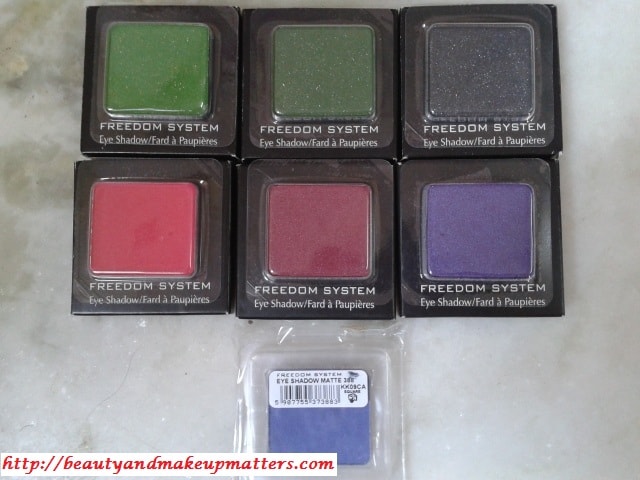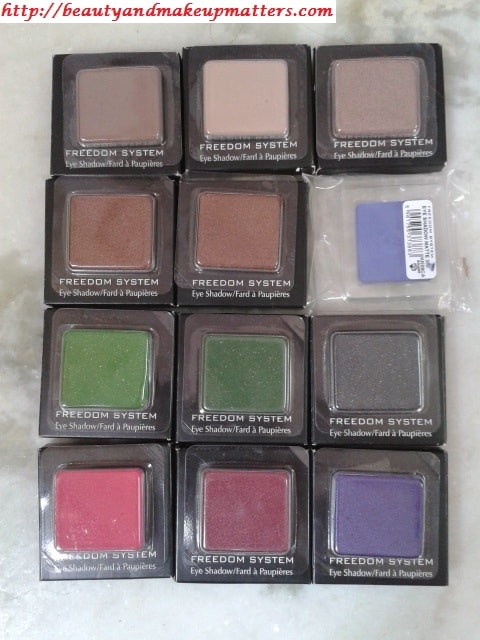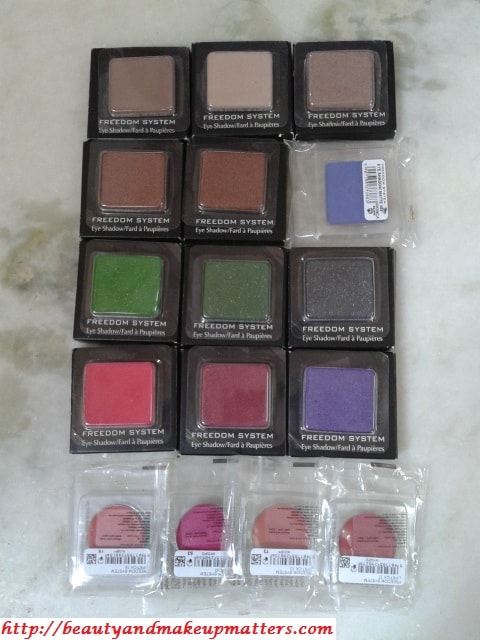 Most of these were from the latest stock but I was disheartened to see an eye shadow manufactured in 2010 and a few from 2011 stock being shipped to me. The one with odd packaging and no Black box is from 2010 batch and is expiring in Novemeber.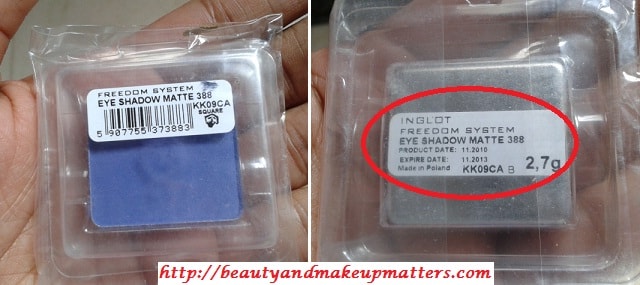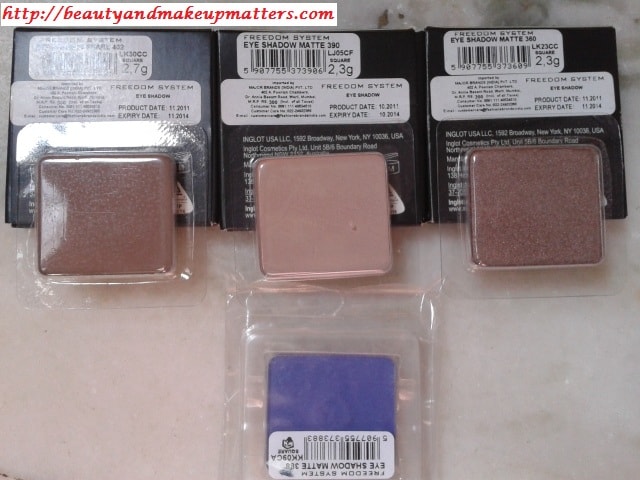 An eye shadow and Empty Palette is missing in the pics as I am over to my Momma's place and didnt carried the palette along and the eye shadow isnt shipped to me yet. 🙁
List of Eye Shadows shown here:
List of Lipsticks
Don't Miss to Checkout: