INGLOT Freedom System Lipstick Refill #68 Review, Swatch, LOTD
Hey Makeupholics, 🙂
Today I'm reviewing another INGLOT freedom lipstick which is my 5th lipstick refill pot and which also completes my INGLOT Magnetic palette which can hold 5 round pots. The lipstick I am sharing today is INGLOT Freedom System Lipstick Refill in #68. (errgghh.. wish I had a name here like Rose Radar or Pinky Mesh.. ;))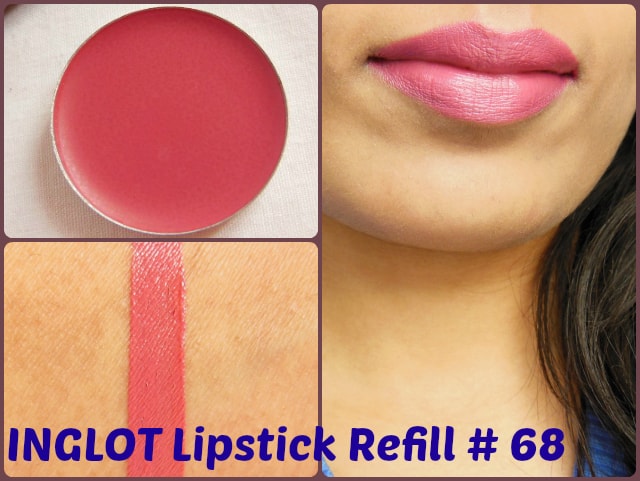 Product Claims:
Colours and Shades: 90
PARABEN FREE FORMULA
NOT TESTED ON ANIMALS
1.2 g/0.05 US OZ
Price:- Rs.250 for 1.2 gms
Shelf Life:-  3 years from the Mfg date.
Packaging:- The lipstick case is housed in a plastic pouch and the sturdy plastic case holding the pan has a scissor lock and can be used for holding the pan until you wish to shift it to the empty palette. The plastic case would keep the pan safe and protects the lipstick from any sort of damage, The name of the lipstick shade is pasted at the bottom of the pan.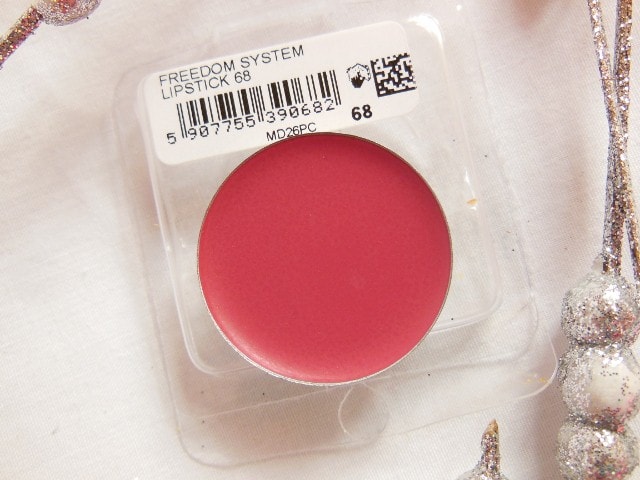 My experience with INGLOT Freedom System Lipstick Refill #68:-
#68 is a Soft Rosy pink lipstick with subtle mauve undertones sans any shimmers or frost. It is pretty pink shade which anybody can carry with utter ease. There are many who are just not game for those blue-toned bright pink lipsticks but INGLOT Lipstick can do it for you. The shade is perfect for office goers who are hell bored of their regular peachy/pinks.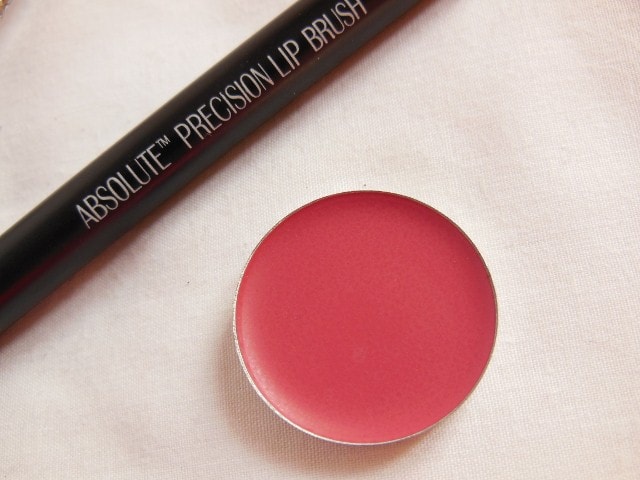 The lipstick has a rich creamy formula which gets picked up nicely with the lip brush and glides easily on lips. The formula is enriched with richly pigmented color pigments which will provide an absolutely opaque coverage to lips with 2-3 swipes of the lip brush.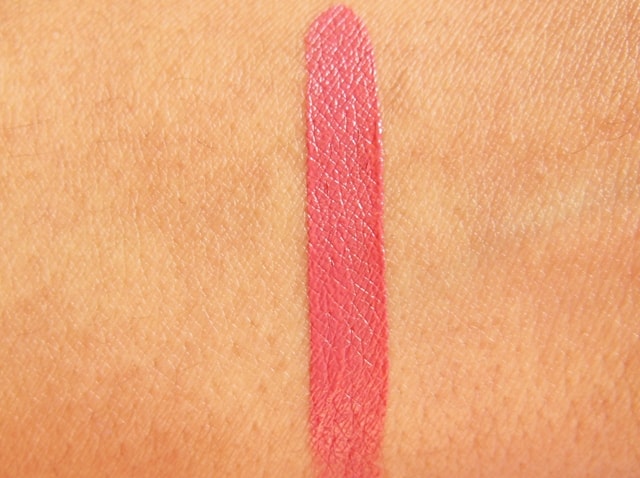 Initially, it feels a little hydrating and has slight creamy sheen but within a minute it starts settling into its semi-matte finish. Let it set for a minute or two post application and it will stay put almost whole day and survives meals too when taken carefully (without involving too much of lips.. you understand what I mean.. :P). The staying span is impressive and it hangs on lips for a good 7-8 hours. The lipstick isn't exactly drying but I do feel the need of a lip balm after meals or 4-5 hours of application. The formula feels light and clings to the lips in such a way that it stays put whole day without any bleeding or feathering.
Don't Miss to Checkout: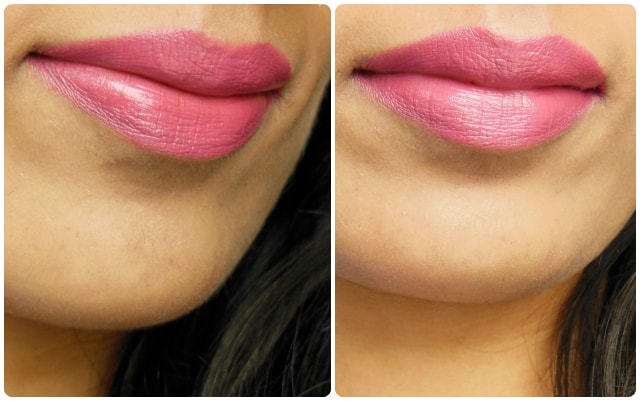 The lipstick gives smoother and cleaner application over prepped lips but it works well otherwise too.
Pros of INGLOT Freedom System Lipstick Refill #68 :-
Smooth creamy texture
Extremely pigmented
Provides complete coverage to lips
Dries to semi-matte finish
Long lasting formula (7-8 hours on me)
Survives meals and snacks easily
Can be made transfer proof by dabbing with a tissue
Falls under wearable pinks category
Doesn't bleed
Affordable price tag
Available in large array of shades
Paraben-free formula
Cons of INGLOT Freedom System Lipstick Refill #68:-
Need to carry a brush for application
A pretty name would have been easier to remember
Recommendation:- INGLOT Freedom System Lipstick Refill #68 is a pretty pink lipstick without any blue/fuchsia undertones in a loveable semi-matte finish. These lipstick refills are of excellent quality with smooth creamy texture, superb color payoff, long lasting formula and all of these at a reasonable price tag. The lipsticks transfers really less compared to other creamy lipstick and can be made completely transfer-proof too. The color and is extremely wearable and will work for most of the skin tones.

If you are looking for long lasting formulas that aren't too drying on lips , I will surely suggest to try these INGLOT Freedom System Lipstick Refills. Highly Recommended!

I couldn't have enough if these tiny pots and looking forward to add many more of these in my stash. 🙂
Rating:- 4.5/5
Have you tried INGLOT Freedom System Lipstick Refill #68? Do you prefer Fuchsia Pinks or such Rosy Pink lipsticks more?