Inglot Freedom System Lipstick 53 Review
I have reviewed INGLOT Lipstick Refill #73 which is a bright Coral lip color and today I am reviewing another bright shade from Inglot Freedom System Lipstick Refills belonging to pink color family #53.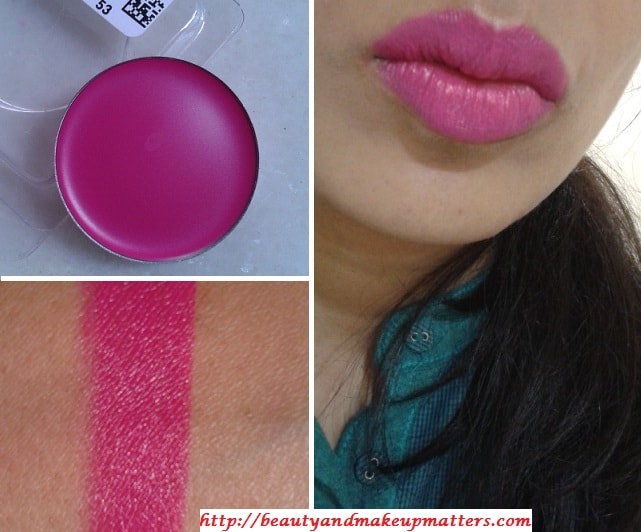 Price:- Rs.250 for 1.2 gms
Shelf Life:- 3 years from the Mfg date.
Packaging:- The lipstick case is housed in a plastic pouch and the sturdy plastic case holding the pan has a scissor lock and can be used for holding the pan until you wish to shift it to the empty palette. The plastic case would keep the pan safe and protects the lipstick from any sort of damage, The name of the lipstick shade is pasted at the bottom of the pan.
My experience with Inglot Freedom System Lipstick 53:-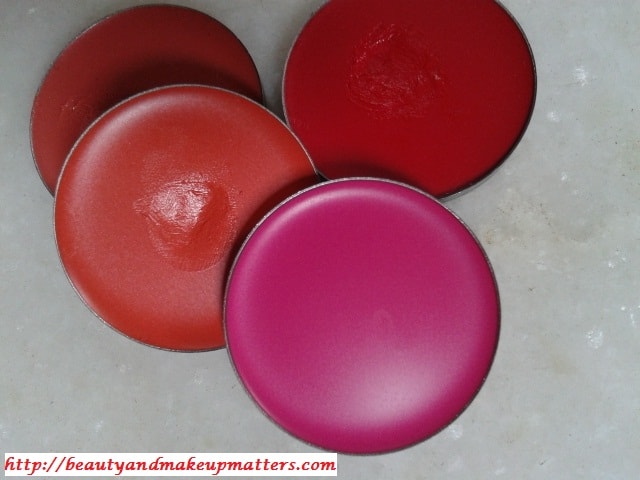 #53 is a blue based bright fushia pink shade in cool undertones. (Review HDiana Of London Lip liner in Rose Blush  is much softer, doesn't have any blue tones and has completely matte finish.  Maybelline Moisture Extreme Iced Orchid  is smidgen dark with more plum tones due to purple-pink shimmers and has slightly sheer but glossy finish. #53 is a shade of pink which is too hot to handle and the color shouts "Dare to wear!"
Swatch –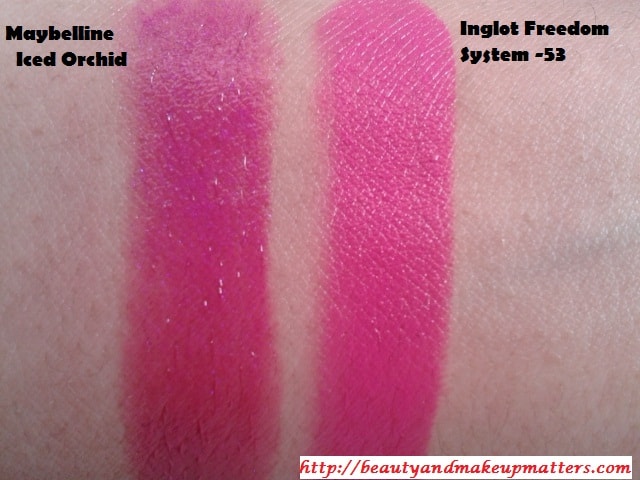 These refills are like creamy mattes with soft creamy texture but have the staying power of matte lipstick. The formula is creamy enough to give a smooth, hassle free application. The formula is superbly pigmented and builds to an absolutely opaque finish soon. It sets to a transfer-proof finish as it just sticks to the lips and refuses to budge. For a finished look I would recommend using a lip pencil to nicely draw your lips and prevent the lipstick from bleeding out.
It feels smooth on lips and I didn't experience any dry feel throughout the day I wore it. It stays well for almost 6-7 hours which isn't get affected by meals and fades evenly leaving a deep pink stain on lips. Teeth will appear bit yellow due to fuchsia tones so brush them properly before putting this on lips. I would love to pair it this bright pink hotty with olive green eyes and loads of light pinky-plum blush on cheeks to balance out the whole look.
Don't Miss to Checkout:
LOTD:-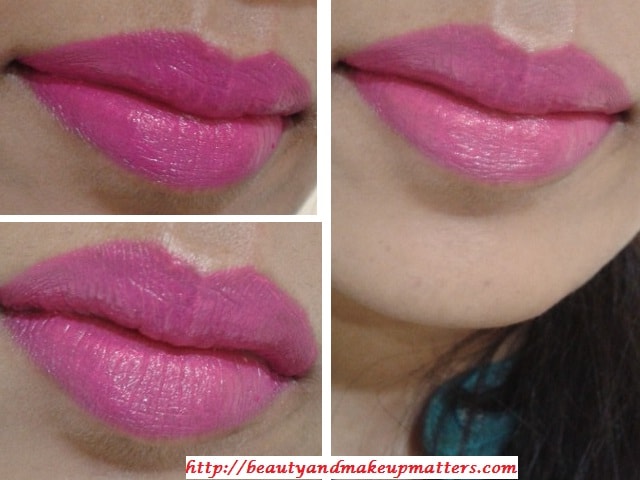 Pros of Inglot Freedom System Lipstick #53
Nice creamy texture
Superbly pigmented
Smooth application
Opaque Coverage
Doesn't flake or settle in fine lines
Long Lasting
Leaves a deep pink stain
Affordable price range
Cons of Inglot Freedom System Lipstick 353:-
Needs a brush to apply them.
Bold pink lip color and not everybody can dare to wear this shade.
Recommendation:- Inglot Freedom System Lipstick 53 is a loud hot pink shade which can bring all the attention to your lips in a flash! It is not a must have but if you like bold lip colors than you shouldn't miss this bizarre pink shade. I bought four of these and am just love-struck by their creamy formula, rich color pay off and excellent staying power.

The only problem with these refills is that you require a brush for application which makes it difficult to carry them every where but the formula works well giving a smooth and even finish. I really like the shades and one would be thrilled to see the overwhelming collection as there are so many to choose from. Also they doesn't burn a whole in pocket as I can buy 2 Inglot refills at the price of a Revlon lippy! I'll be getting more soon.. Stay Tuned!!
Rating:- 4.8/5
Have you tried Inglot Freedom System Lipstick 53? Would you dare to wear this bold pink shade?