Inglot Freedom System Eye Shadow Palette

Hello Beauties, today I will be sharing my favorite Eye shadow palette with you. I just love this palette for the lovely bright colors it holds. It was a love at first sight so I had to get it any how. I got introduced to Inglot a little late but now have totally fallen for its wide range of eye shadows.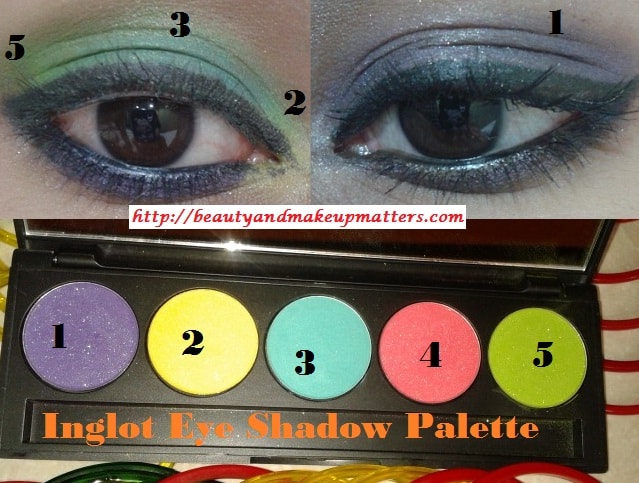 Price:- Rs.300 for 1.4 g (Refill)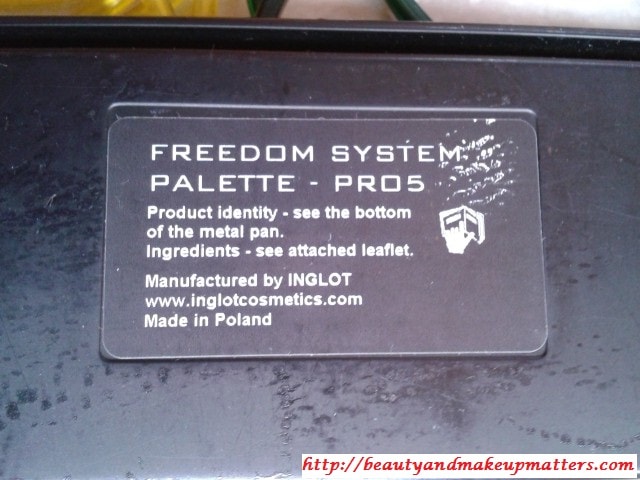 Packaging:- Inglot Eye shadow palette is a customized palette which constitutes the wonderful Freedom System Eye Shadow Refills. The Palette is made of a durable plastic material with black matte finish which adds to its beauty. The lid locks nicely with base which makes the packaging travel friendly. The refill pans also come in Square shape so you can choose the one (Round or Square) according to your preference.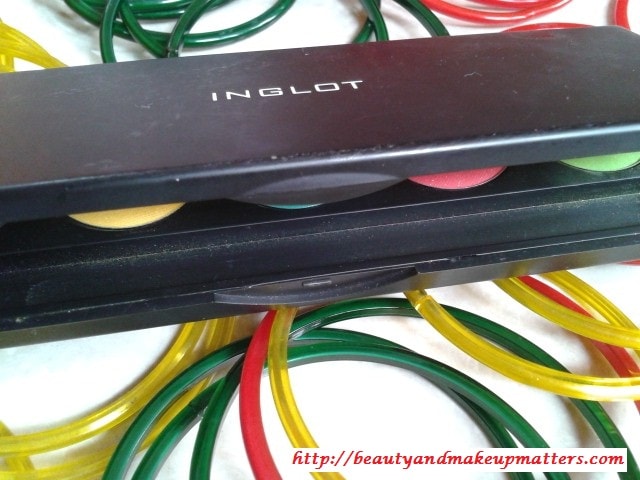 My experience with Inglot Freedom System Eye shadow Palette:-
Playing with soft earthy tones is the safest bet when it comes to eye make and I love to do soft brown eyes. I also enjoy subtle highlighting shades like Bourjois Rose Temptation. But the day I saw this palette which is a stunning combination of colors I had to change my perception. The best thing about these freedom system eye shadows is that you can pick your favorite eye shadow pan and create your own palette. Isn't it cool.. 🙂
The texture of all the eye shadows is amazingly soft. Just one swipe will ponder tons of color to the lids. Their super soft texture blends effortlessly over lids. The eye shadow color tends to fade off after 4-5 hours of wear without any base but the color holds-up throughout the day and fades only measly when used over a base.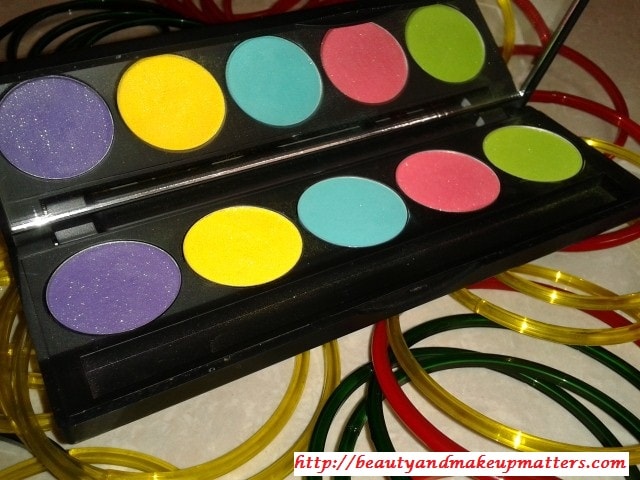 The quantity and the size of these pans may look small but I don't think I will be able to hit the pan as they are so insanely pigmented that a tiny amount is required every time. All the eye shadows in the palette are easy to work with and they come with such a cute price tag that I find it hard to control the urge to splurge. Inglot offer enormous number of eye shadows but the only disappointing thing is they doesn't have names and only numbers which is really irritating and hard to remember and recall. I will be reviewing each of these separately, till then enjoy the pics 🙂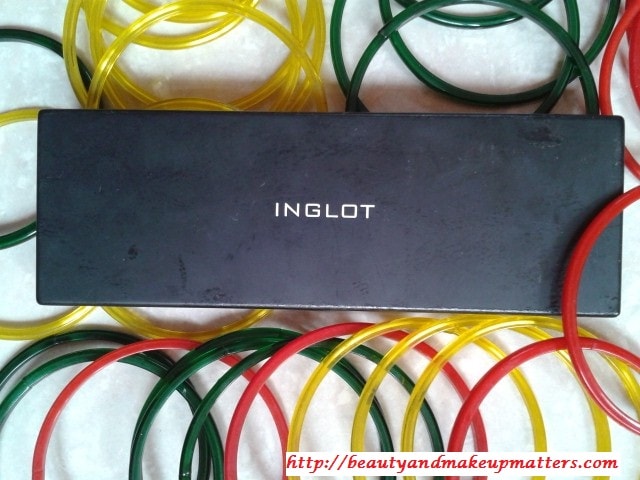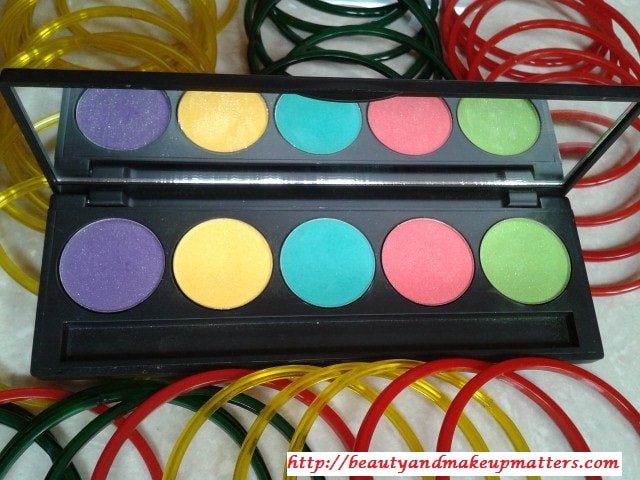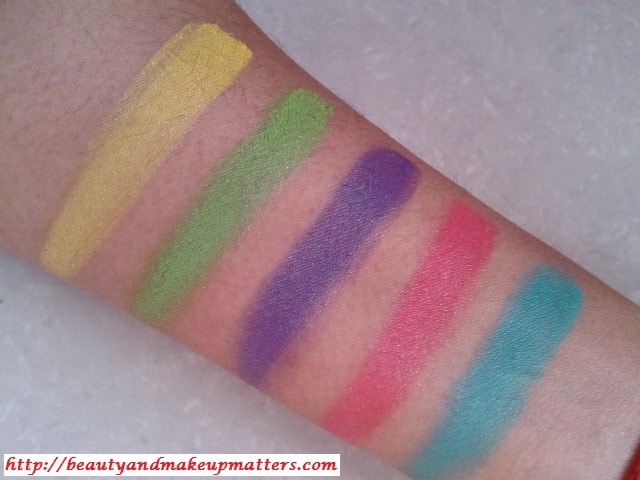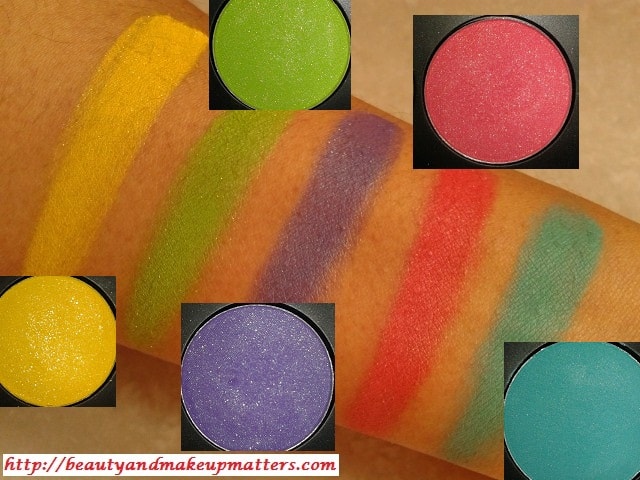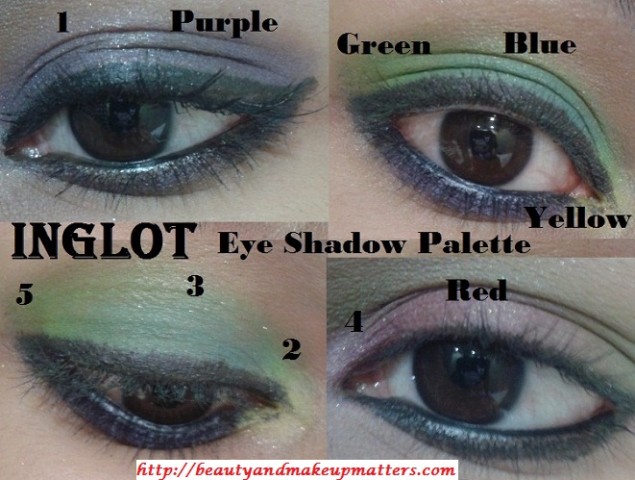 Have you tried Inglot Freedom System Eye Shadows ? Do you prefer Round or Square shaped pans?