Inglot Freedom System Eye Shadow 58 AMC Review
Today I will be reviewing an attractivshimmery  green eye shadow from my Inglot Freedom System Eye shadows collection, Inglot Freedom System Eye Shadow 58 AMC.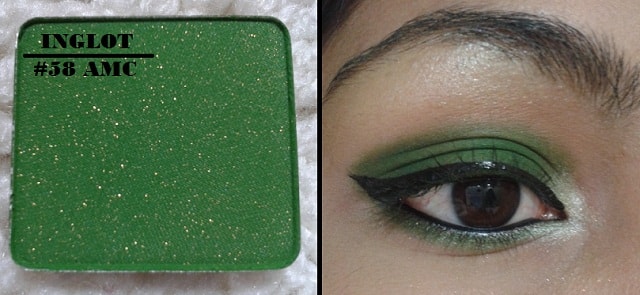 Ingredients:-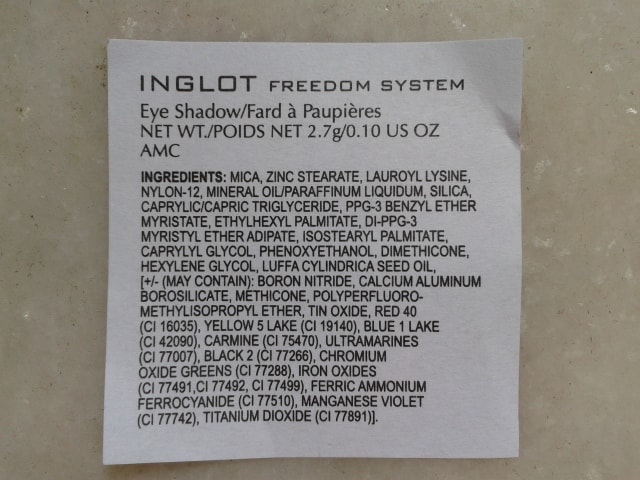 Price:- Rs.300 for 2.7 gms
Shelf Life:- 3 years from the Mfg date.
Packaging:- The eye shadow comes in a simple black box packaging and is sealed in a plastic cover which protects the powder from any sort of damage, The box mentions details related to the shade like name, finish and manufacturing dates at the bottom and also contains a paper mentioning the list of ingredients. The metallic pan holding the eye shadow also has shade name engraved at its bottom.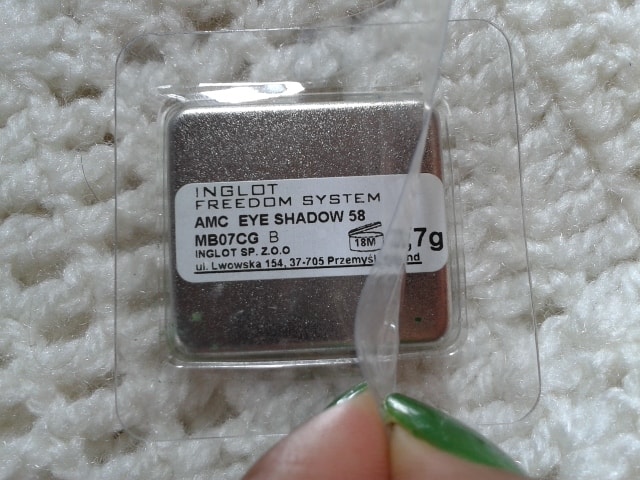 I used to pierce the back of the plastic case holding the pan but actually the thin plastic sheet at its base can be peeled off as it is only pasted over the plastic box. So, until you buy a pan, you can use this sturdy plastic box for storage.
My experience with Inglot Freedom System Eye Shadow 58 AMC:-
58 AMC is medium–bright grassy green shade with subtle yellow undertones and micro golden shimmers for soft shimmery look. The finish is some where between pearls and shimmers as the gold flecks scatters on application giving just a hint of shimmers on lids. These fine golden specks make this eye shadow very appealing and attractive.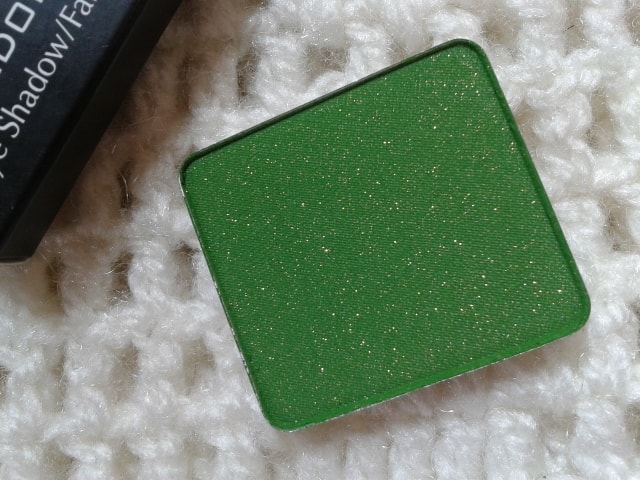 The texture is on the similar lines of other Inglot eye shadows very soft and smooth but the color payoff isn't as great as others and I have seen better pigmented shades from Inglot. Though it isn't bad either but could have been better as it goes sheers when applied on lids. I find pearl and matte finishes better pigmented than AMC ones. There is a slight fall out during application so use it with soft brush strokes.
Don't Miss to Checkout: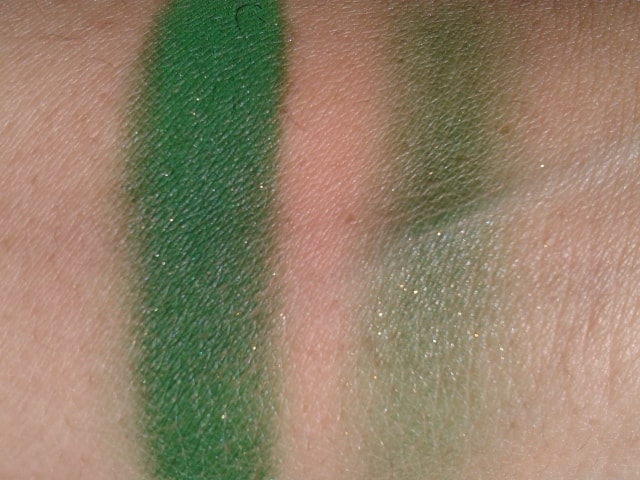 It wears well for 3 hours without a primer but creases and starts fading after that on my oily lids. So, to make the eye shadow last long must wear a primer beneath.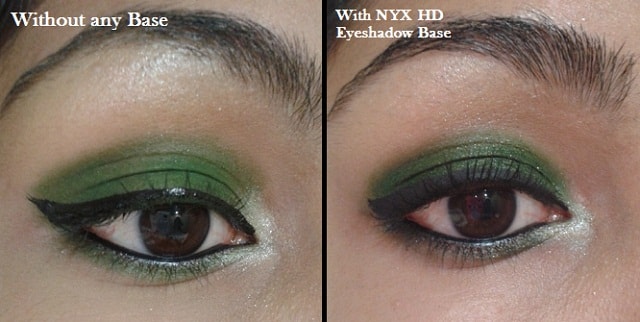 Recommendation:- Inglot Freedom System Eye Shadow #58 AMC is a pretty grass green shade with fine gold specks. The texture is as usual soft and smooth which gets applied easily and blends nicely. The color pay off is decent but shows up better with a primer underneath which also enhance it's staying and makes it last long without any significant creasing and fading. I love greens and If you also love greens than do give this eye shadow a try.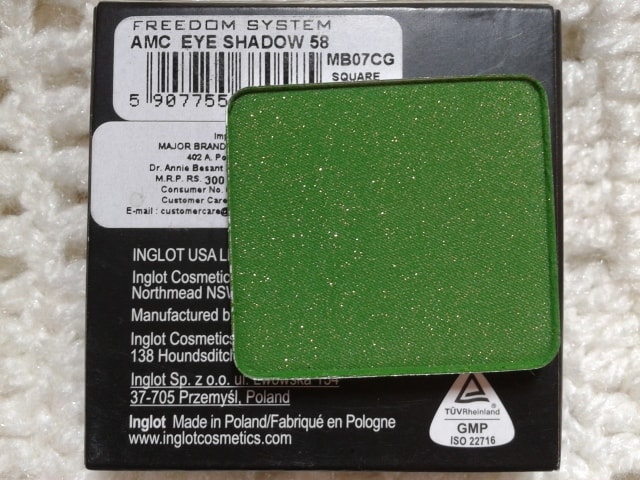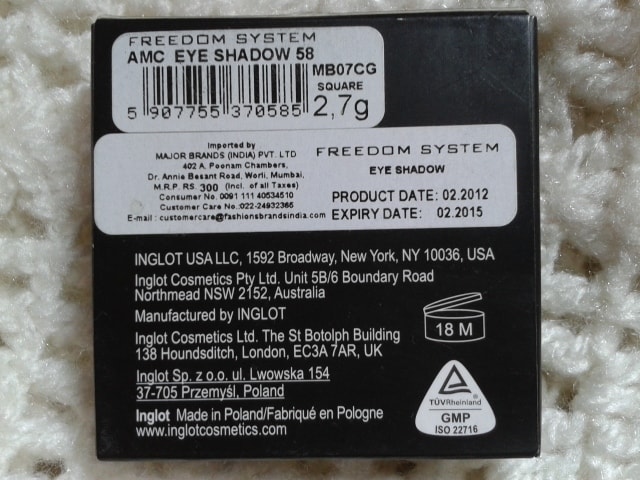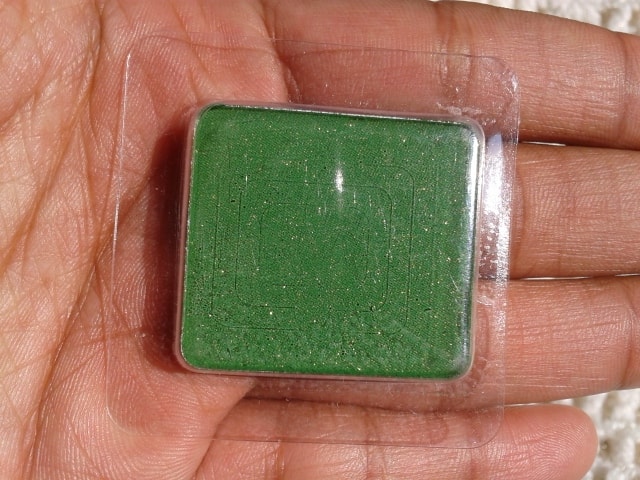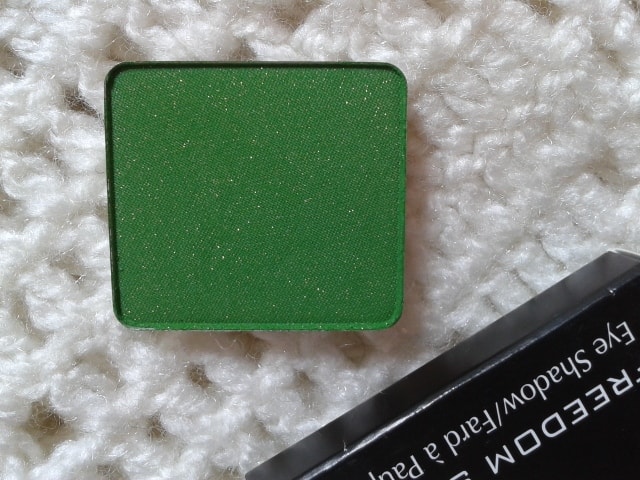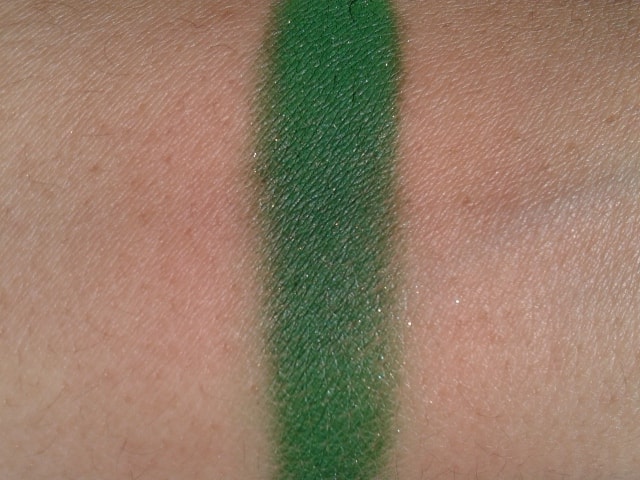 Rating:- 4/5
Have you tried Inglot Freedom System Eye Shadow 58 AMC?