INGLOT Freedom System Eye Shadow 57 AMC Review
Today I will be reviewing another shimmery Green eye shadow from my INGLOT Freedom System Eye shadows collection 57 AMC.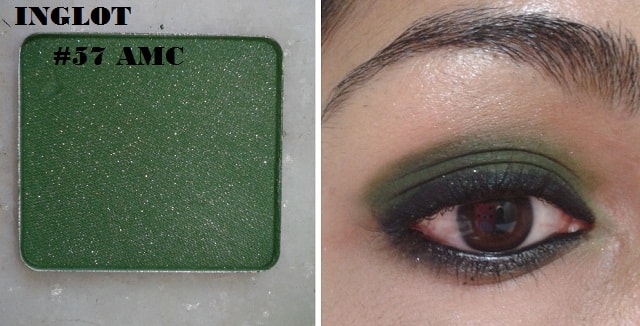 Price:- Rs.300 for 2.7 gms
Shelf Life:- 3 years from the Mfg date.
Packaging:- The eye shadow comes in a simple black box packaging and is sealed in a plastic cover which protects the powder from any sort of damage, The box mentions details related to the shade like name, finish and manufacturing dates at the bottom and also contains a paper mentioning the list of ingredients. The metallic pan holding the eye shadow also has shade name engraved at its bottom.
I used to pierce the back of the plastic case holding the pan but actually the thin plastic sheet at its base can be peeled off as it is only pasted over the plastic box. So, until you buy a pan, you can use this sturdy plastic box for storage.
My experience with Inglot Freedom System Eye Shadow 57 AMC:-
57 AMC is a dark forest green eye shadow with some grass green and olive undertones and golden/silver/blue shimmer specks. The shimmers are not completely milled in the formula but looks like sprinkled over the matte base to provide a light shimmery finish to the eye shadow. The shimmers are smooth and these fine particles don't make the eye shadow look chunky or glittery but gives it a subtle shine by reflecting light
The eye shadow has high-quality formula with satin soft texture which applies smoothly and blends effortlessly. The color is heavily pigmented but it is prone to staining as it stains my arms lightly even if left only for few minutes. The formula is soft but it shows a great amount of fall out during application, so make sure to clean up the area post-application. It shows minor signs of fading when worn as an all over lid color for 4-5 hours but fades excessively after 8 hours of wear. The eye shadow creases like crazy, it starts creasing by 3-4 hours of application and would crease heavily by end of the day without a primer on my oily lids.  When used over a primer the staining and creasing can be reduced to an extent.
Don't Miss to Checkout:
Swatch-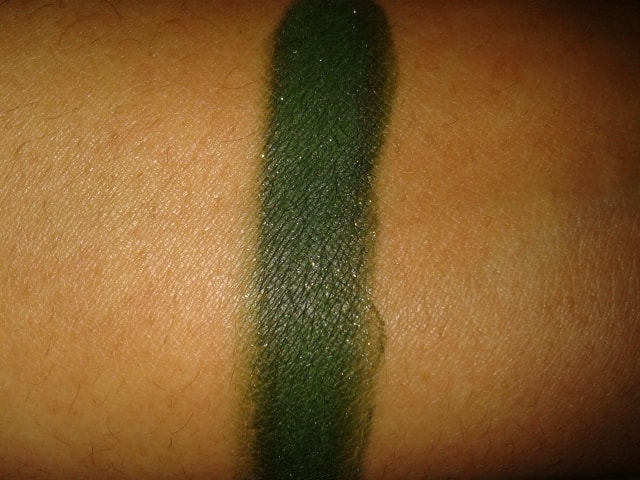 Overall, the eye shadow doesn't stays as long as some of the other INGLOT eye shadows but it can  be worked upon with a primer/base underneath. #57 AMC would suit all Indian skin tones and makes a great for ethnic or party wear eye makeup.
EOTD-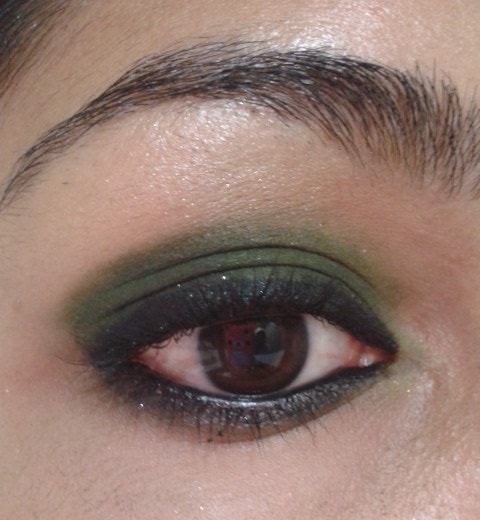 Recommendation:- INGLOT Freedom System Eye Shadow #57 AMC is a gorgeous green eye shadow sprayed with multi colored shimmers in a silky smooth texture which blends easily. The shimmers are fine and don't look over the top. The finish of the eye shadow is almost Matte sprinkled with micro-shimmers. It has excellent color payoff but has excessive fall-out. It wouldn't start creasing and fading within few hours of wear so increase the longevity of eye shadow wear a primer beneath. Affordable price tag and flexibility to customize the palette makes them a great choice for Beginners or for those who doesn't want to spend on expensive brands like MAC, Chanel. Inglot eye shadows deliver fabulous results and the numerous shades in amazing finishes will have something for everyone's liking. Recommeded!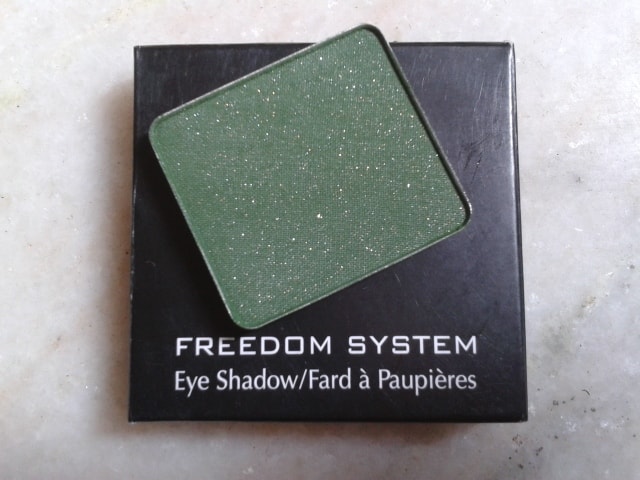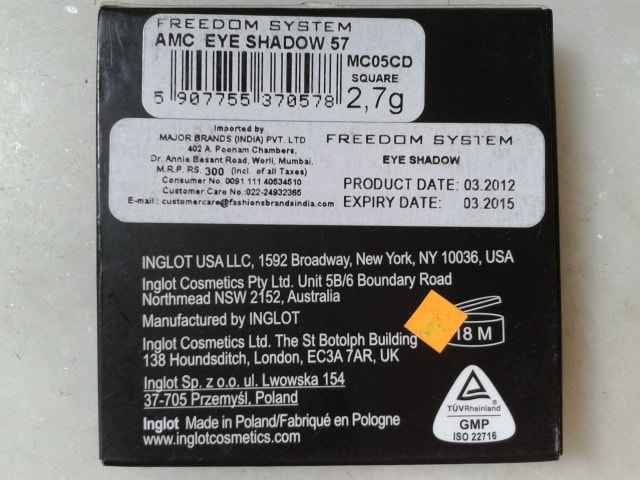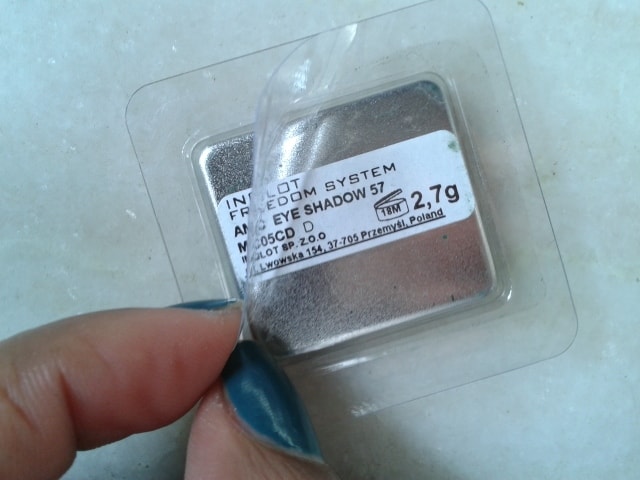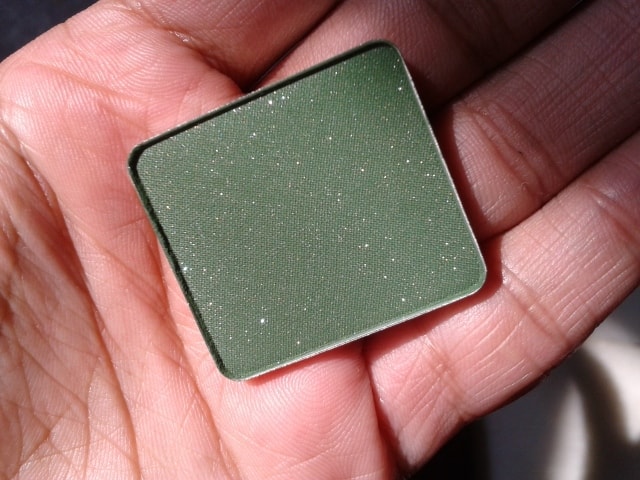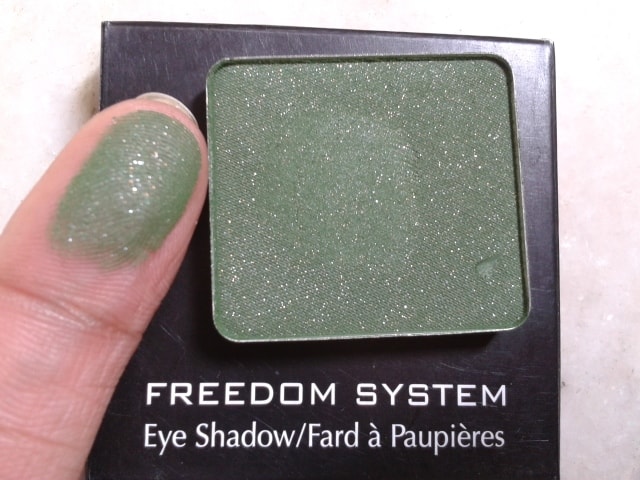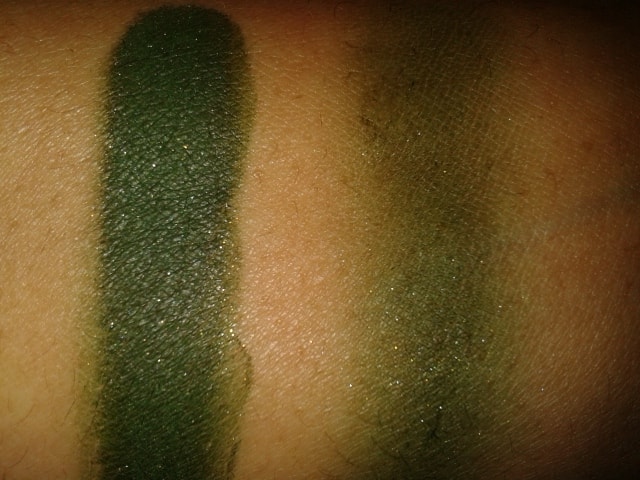 Rating:- 3.5/5
Have you tried Inglot Freedom System Eye Shadow 57 AMC?