Inglot Freedom System Eye Shadow 450 Pearl Review
Today, I am reviewing an amazingly beautiful eye shadow from INGLOT Freedom System Eye Shadow collection,ย Inglot Freedom System Eye Shadow 450 Pearlย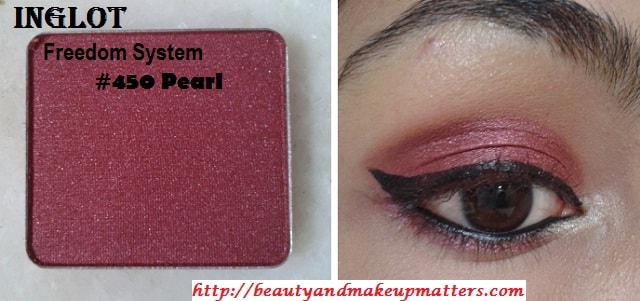 Ingredients:-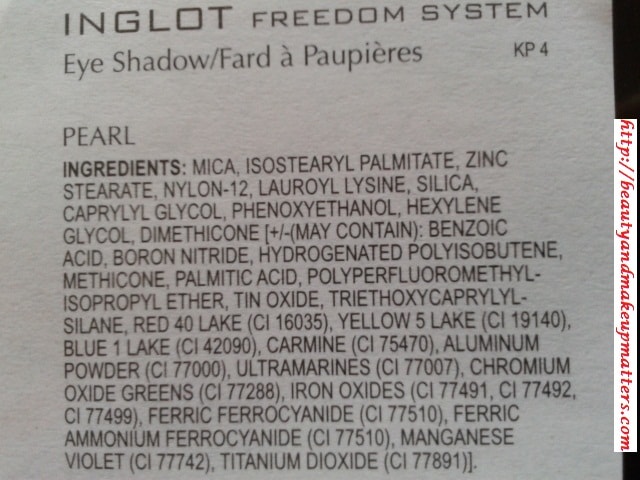 Price:- Rs.300 for 2.7 gms
Shelf Life:- 3 years from the Mfg date.
Packaging:- The eye shadow comes in a simple black box packaging and is sealed in a plastic cover which protects the powder from any sort of damage, The box mentions details related to the shade like name, finish and manufacturing dates at the bottom and also contains a paper mentioning the list of ingredients. The metallic pan holding the eye shadow also has shade name engraved at its bottom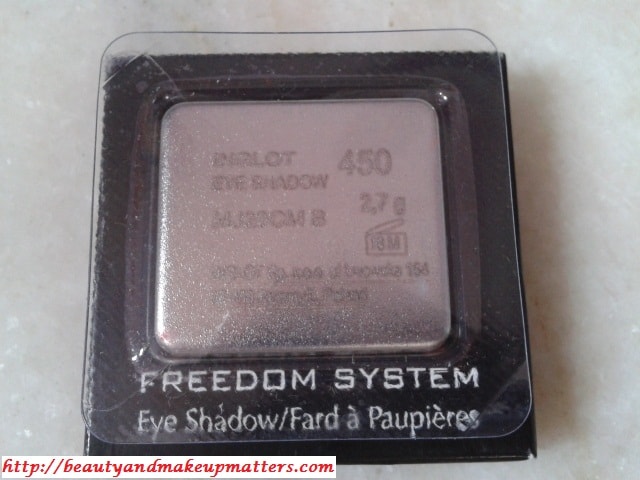 My experience with Inglot Freedom System Eye Shadow 450 Pearl:-
450 Pearl is a rich berry pink shade with red undertones and subtle magenta pink shimmers which gives it a shimmery pearl finish. It may appear similar toย Maybelline Color Tattoo Eye Shadow in Pomegranate Punkย but punk is browner and shimmery than this one. It makes a pretty bridal shade and will pair up beautifully with golden eye shadow for a perfect party Eye Look.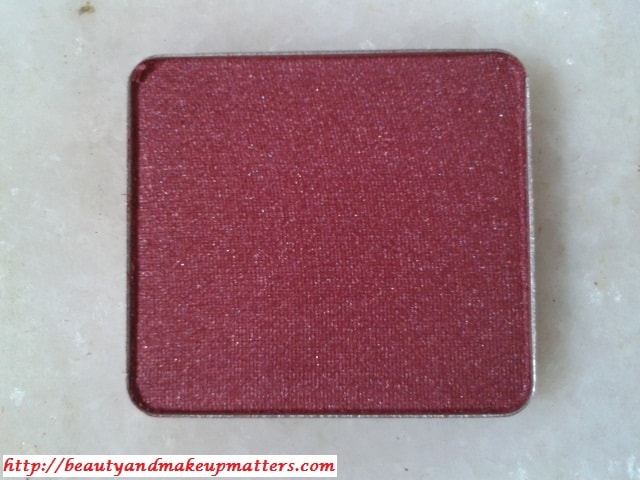 It is insanely pigmented and has rich smooth buttery texture which gets applied smoothly and evenly. The soft texture makes blending the eye shadow a dream &ย wasn'tย powdery enough to make it fallout during application. While I wore this eye shadow it starts creasing within minutes of application and creased horibbly by end of the day. Though it stayed without any fallout but creases terribly and needs a primer below for long staying power.
Don't Miss to Checkout:
EOTD–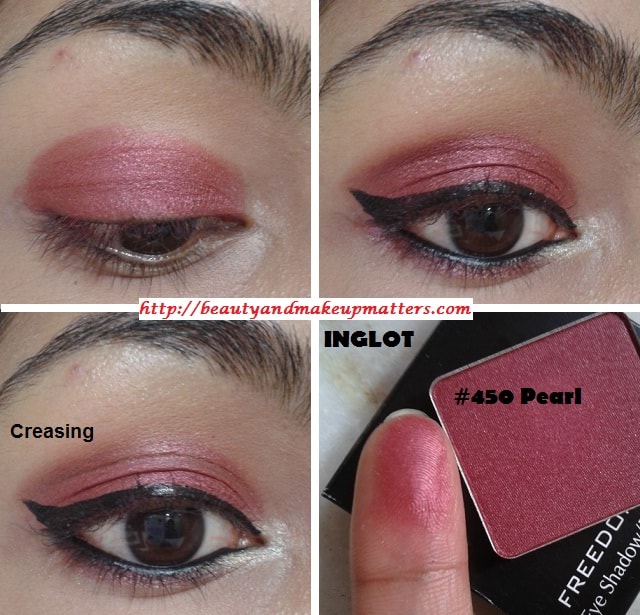 Recommendation:- INGLOT Freedom System Eye Shadow 450 Pearl is immensely beautiful reddish berry pink eye shadow with a subtle pearly sheen. The soft and smooth texture with buttery feel blends easily giving a pop of color to the eyes. It has rich color pay off which stays on my eyes without any fall-out, but the formula doesnt last long and creases without a primer. It is an alluring shade of pink which will go excellently with traditional outfits. Highly Recommended!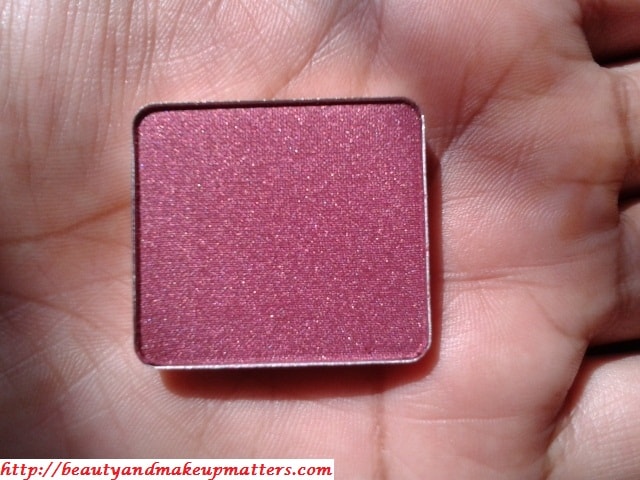 Rating:- 4/5
Have you tried Inglot Freedom System Eye Shadow 450 Pearl?