Inglot Freedom System Eye Shadow 402Pearl Review
Today I will be reviewing another neutral eye shadow from my Inglot Freedom System Eye shadows collection. #402Pearl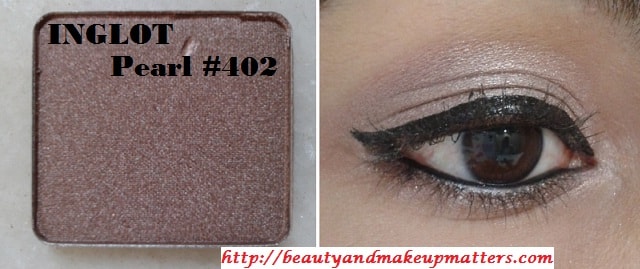 Ingredients:-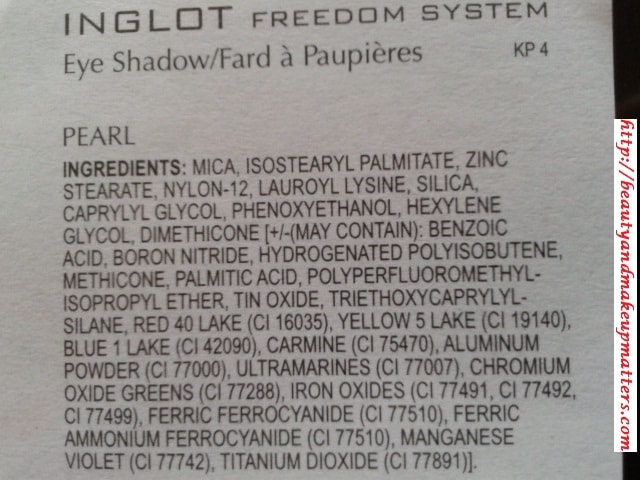 Price:- Rs.300 for 2.7 gms
Shelf Life:- 3 years from the Mfg date.
Packaging:- The eye shadow comes in a simple black box packaging and is sealed in a plastic cover which protects the powder from any sort of damage, The box mentions details related to the shade like name, finish and manufacturing dates at the bottom and also contains a paper mentioning the list of ingredients. The metallic pan holding the eye shadow also has shade name engraved at its bottom.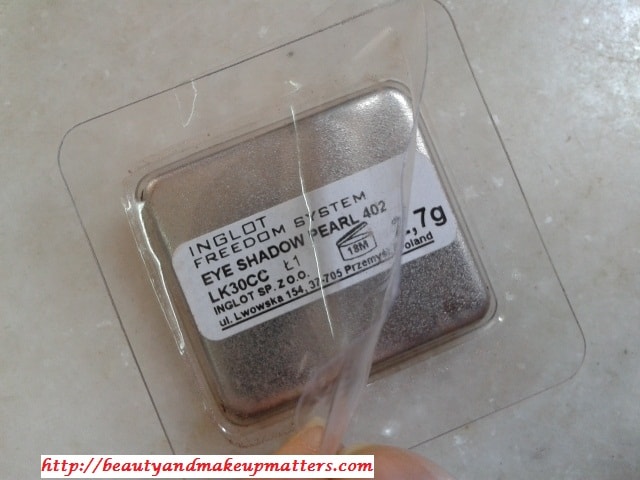 I used to pierce the back of the plastic case holding the pan but actually the thin plastic sheet at its base can be peeled off as it is only pasted over the plastic box. So, until you buy a pan, you can use this sturdy plastic box for storage.
My experience with Inglot Freedom System Eye Shadow 402 Pearl:-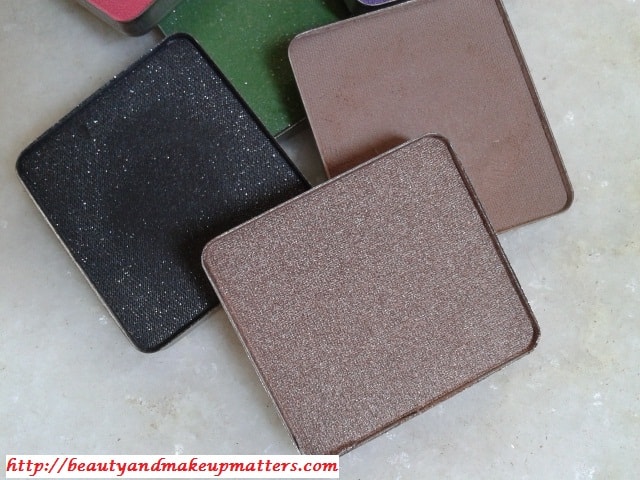 #402 Pearl is a medium-dark warm taupe brown shade with bronzy shimmers and subtle copper-pink undertones in a frosted metallic finish. #402 looks like a pearly version of #360 Matte saturated with micro-mini bronzy shimmers for a frosted shimmery finish,
Though it is a powder eye shadow but its buttery smooth texture reminds me of the soft creamy eye shadows. Powder is nicely packed and wouldn't loosen up in the pan even with harsh brush strokes. It gets applied very smoothly giving an even coverage and blends flawlessly with slightest effort. The color pay off is exceptional, highest among the ones I have tried. You will get the color on lids even before you knew. It gives a full-day wear and stays vibrant through out the day. There is no patchiness, fading or creasing or whatsoever till the time I took it off with an  Eye Make up Remover at the end of day. The buttery soft formula feels feathery light and iridescent bronze shimmers in the eye shadow give it a magnificent pearly sheen.
Don't Miss to Checkout: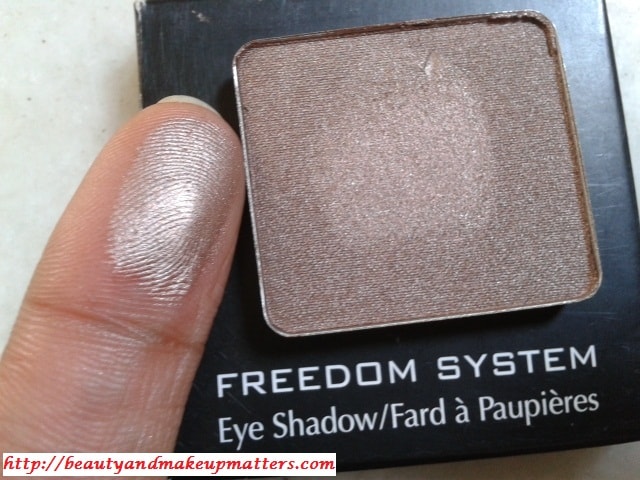 I had a little trouble while photographing this because of its high frosted sheen but the color is lot more pigmented than in personal.
EOTD:- Using INGLOT Pearl #402 eye shadow all over the lids.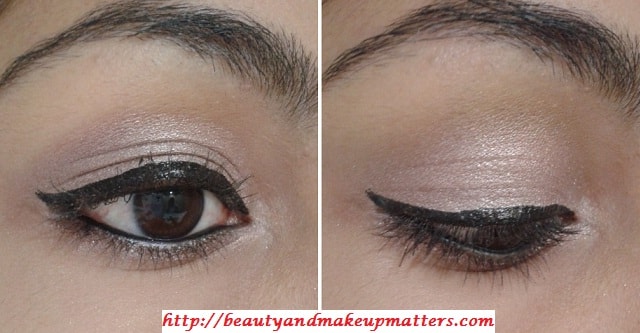 Recommendation:- Inglot Freedom System Eye Shadow #402 pearl is a taupe brown eye shadow in frosty finish with bronze shimmers. It has tremendous color payoff which applies smoothly and blends perfectly. It stays all day without fading or creasing. The quality is unbeatable at this price and can easily give high-end brands run for their money with its no more chalky/fallout formula. #402 is one of the most beautiful neutral eye shadow and another must have from Inglot FreedomSystem Eye Shadows. Highly Recommended!
Rating:- 5/5
Have you tried Inglot Freedom System Eye Shadow 402 Pearl? Do you use blushers as Eye Shadow or Eye Shadows as blushers?