Inglot Freedom System Eye Shadow 388 Matte Review
Today, I will be reviewing my first blue eye shadow from my Inglot Freedom System Eye shadows collection "388 Matte".

Ingredients:-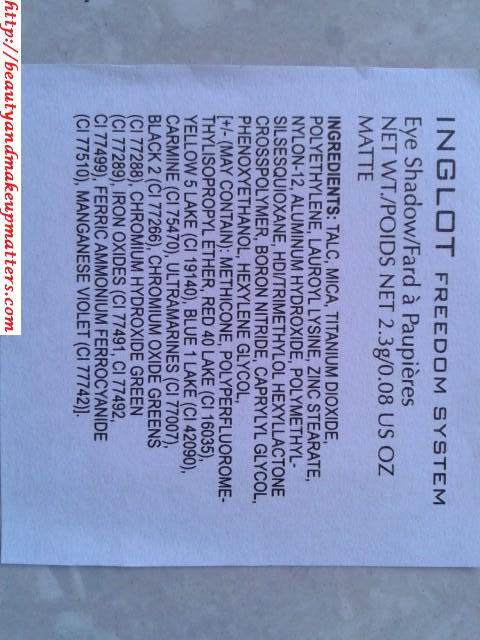 Price:- Rs.300 for 2.7 gms
Shelf Life:- 3 years from the Mfg date.
Packaging:- The eye shadow comes in a simple black box packaging and is sealed in a plastic cover which protects the powder from any sort of damage, The box mentions details related to the shade like name, finish and manufacturing dates at the bottom and also contains a paper mentioning the list of ingredients. The metallic pan holding the eye shadow also has shade name engraved at its bottom.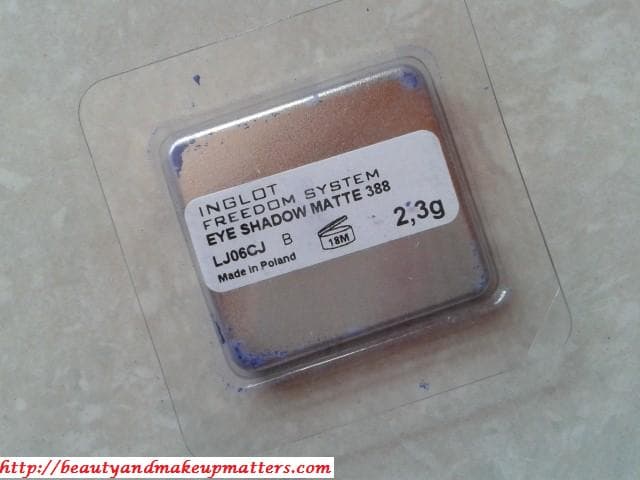 I used to pierce the back of the plastic case holding the pan but actually the thin plastic sheet at its base can be peeled off as it is only pasted over the plastic box. So, until you buy a pan, you can use this sturdy plastic box for storage.
My experience with Inglot Freedom System Eye Shadow 388 Matte:-
388 Matte is a bright purplish-blue eye shadow in matte finish (without any Pearls or shimmers).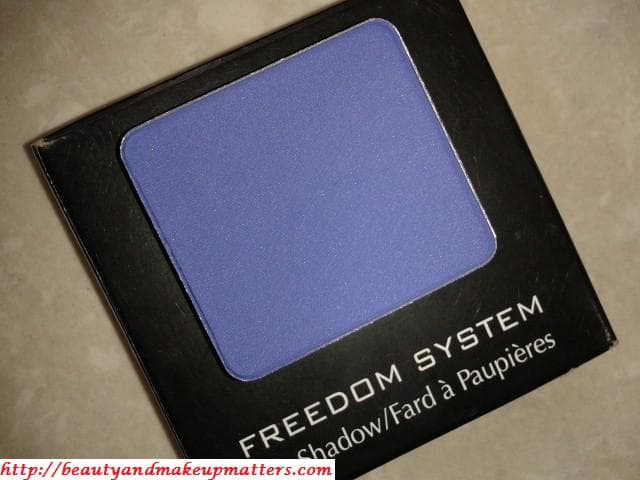 They have lovely buttery smooth feel and their amazingly soft texture gets picked up like anything with a slight touch of finger. The soft texture of Inglot Mattes loosens up if handled rudely or the brush is poked hard in the pan but when used gently they never turn chalky. The velvety smooth formula gives smooth and even application without any patchiness when swatched on hands but goes uneven on lids without any base. I seriously recommend using a primer or eye shadow base underneath for an even coverage.
Swatch-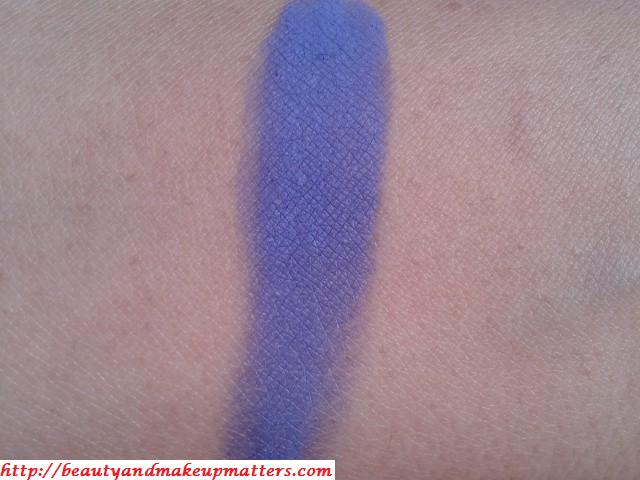 The eye shadow is fabulously pigmented and gives an intense color in a single swipe on arms but it appears sheer on lids and even after lots of effort, it didn't gave an even application and the intensity I was looking for. I dipped the brush repeatedly in the pan to get the true color on the lids but it in vain. Though it went smooth on lids but couldn't deliver the opaque coverage. The rich color payoff is a dream without a base underneath. It shows signs of fading and creasing without a base and fades significantly after 6-7 hours. INGLOT #388 must be used over a base for better color payoff and staying.
Don't Miss to Checkout:
EOTD-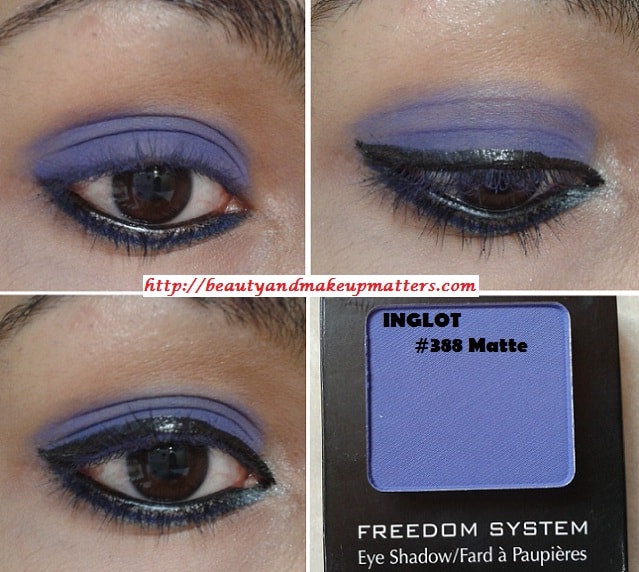 Recommendation:- Inglot Freedom System Eye Shadow #388 Matte is a dark violet toned blue eye shadow with a nice soft matte texture. The high-end formula and rich-color payoff lures me more and more towards these eye shadows but was slightly disappointed with this one. There is a significant fading and creasing without a primer and delivered the uneven finish which looked patchy it looked on lids. 388 Matte isn't a must have eye shadow but if you Mad Over Bright Blues/Purples do add this to your bag.

I just can't limit my self to 10-15 eye shadows of these and want more. I am going to save some money and do a massive inglot haul. I want to shout it out loud "Give me My Freedom" 😎
This is how it looked on me.. My new haircut.. !!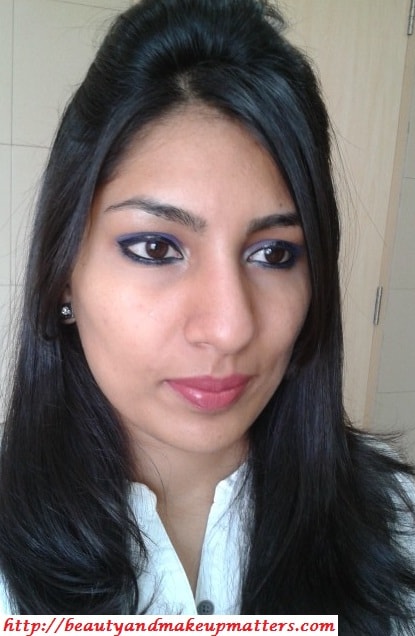 Rating:- 3/5
Have you tried Inglot Freedom System Eye Shadow 388 Matte?