Inglot Freedom System Eye Shadow 360 Matte Review
After reviewing the colorful eye shadows from my first Inglot Haul its time for neutrals. Inglot Matte are first matte eye shadows in my collection and today I am going to show "Inglot Freedom System Eye Shadow 360 Matte " from Inglot Freedom System Neutral Eye Shadow Collection.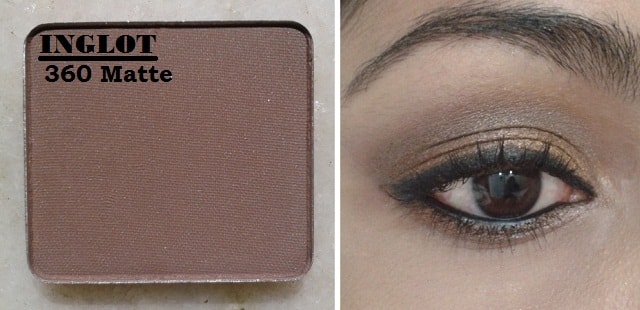 Price:- Rs. 300 for 2.3 gms
Shelf Life:- 3 years from the Mfg date.
Packaging:- The eye shadow comes in a simple black box packaging and is sealed in a plastic cover which protects the powder from any sort of damage, The box mentions details related to the shade like name, finish and manufacturing dates at the bottom and also contains a paper mentioning the list of ingredients. The metallic pan holding the eye shadow also has shade name engraved at its bottom.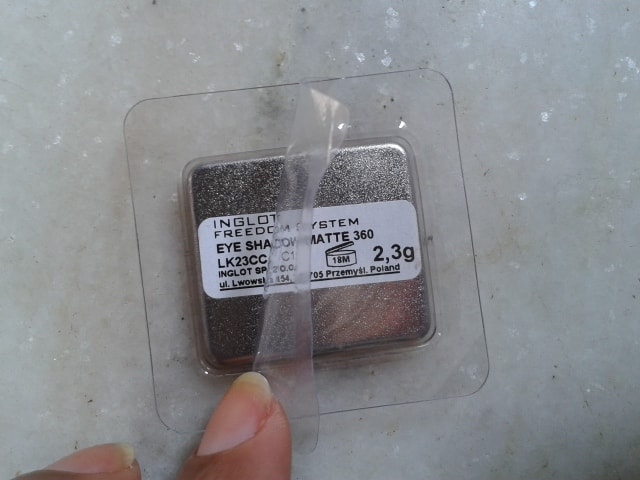 I used to pierce the back of the plastic case holding the pan but actually the thin plastic sheet at its base can be peeled off as it is only pasted over the plastic box. So, until you buy a pan, you can use this sturdy plastic box for storage.
My experience with INGLOT Freedom System Eye Shadow 360 Matte:-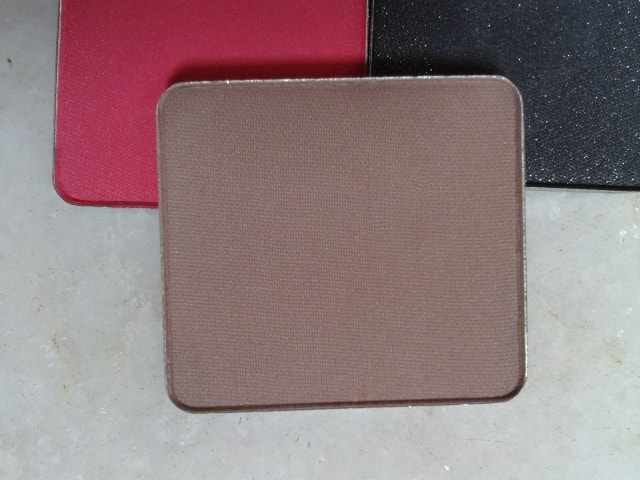 360 Matte is a muted caramel taupe brown shade with hints of gray and lavender undertones. It can be used as all over lid colour for a neutral natural eye look. For lighter skin tones it may work as brown bone filler as well but I love to use this for crease work.
Unlike regular mattes which are chalky this has soft buttery texture which isn't dusty and barely fallout during application. Due to its soft texture when brush is swiped against the shade it falls a little bit in the pan but no fallout during application. The colour pay-off has never been an issue with Inglot eye shadows and this one too is richly pigmented.
Swatch-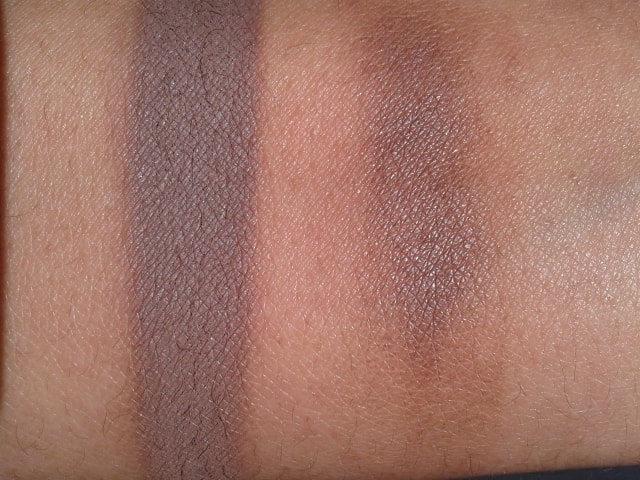 The formula is smooth and blends so easily that patchiness doesn't even stand a chance. I was absolutely stunned by the even coverage I was able to achieve even without a primer. One of the best INGLOT eye shadows I have used till date.
EOTD – I used it here to blend the colour in the crease  area.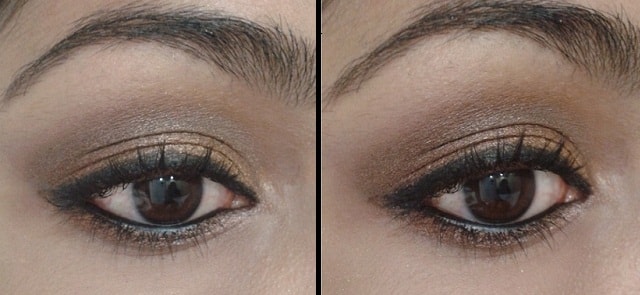 Recommendation:- Inglot Freedom System Eye Shadow Matte 360 is a matte taupe brown shade with grey-lilac undertones. It has a smooth creamy texture and fall out what's that! The shade performs really well for neutral looks and makes a great shade for softening Smokey eyes and doing the crease work. Inglot Matte eye shadows are easy to work with and have rich color pay off without any significant fall out. Their amazing formula and lovely shade selection have been turning me to a matte lover. If you love neutral looks than ought to give these eye shadows a try. Highly Recommended!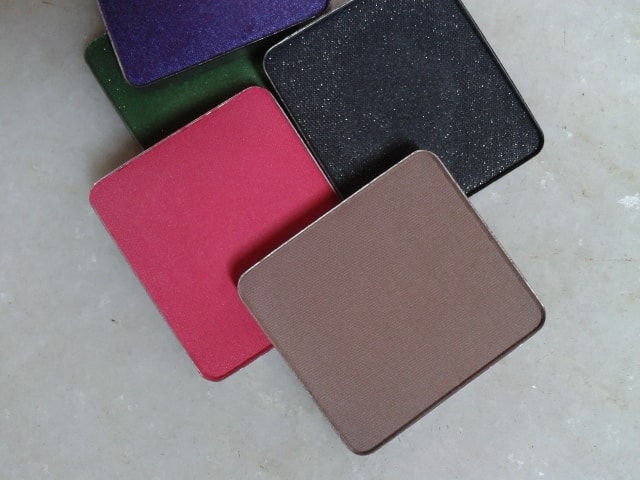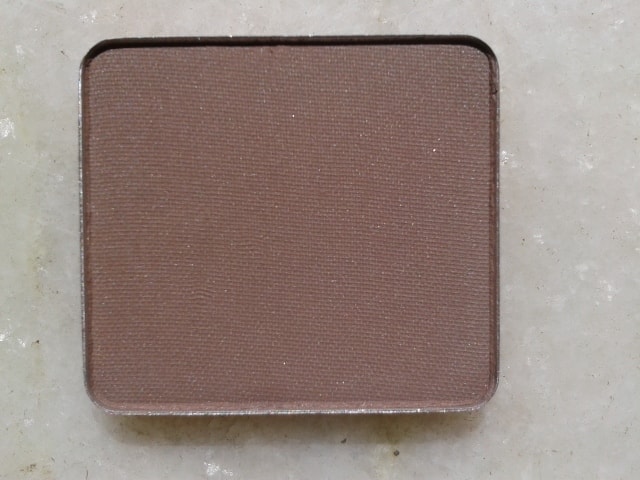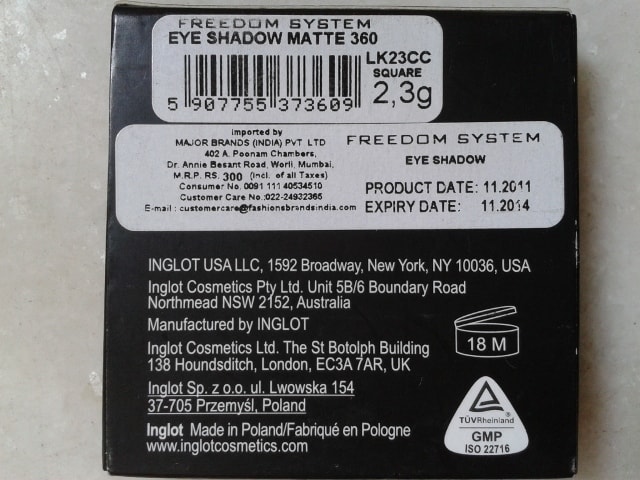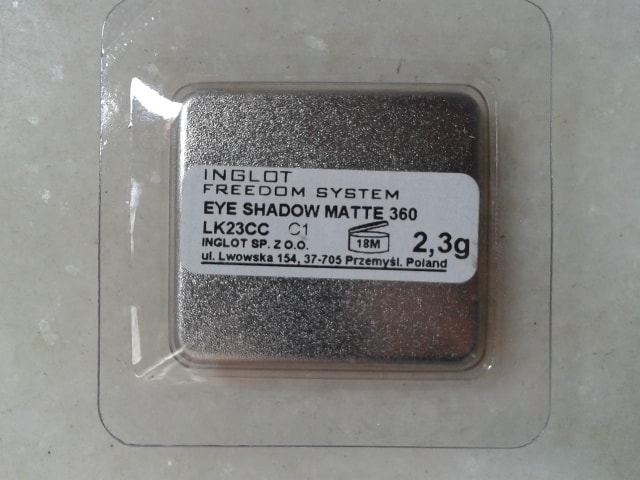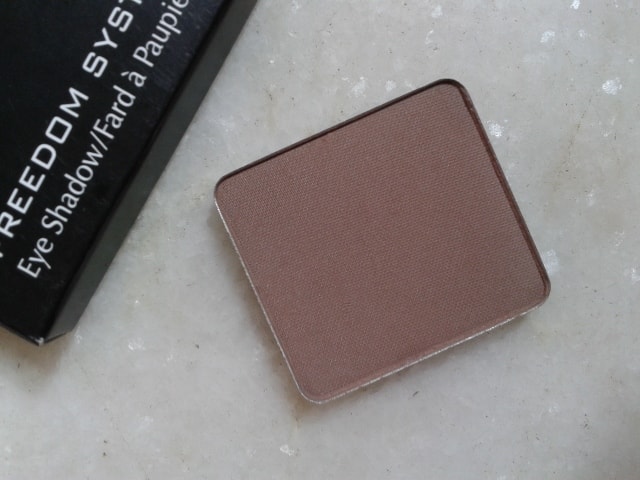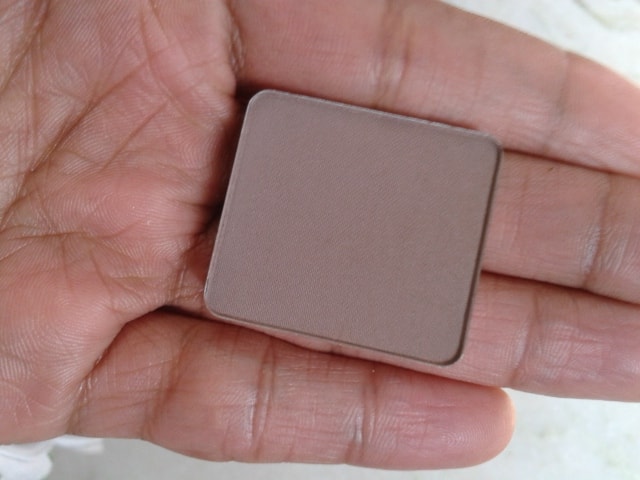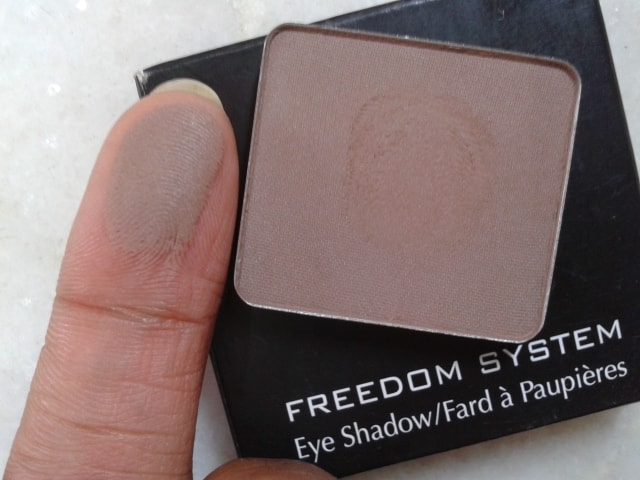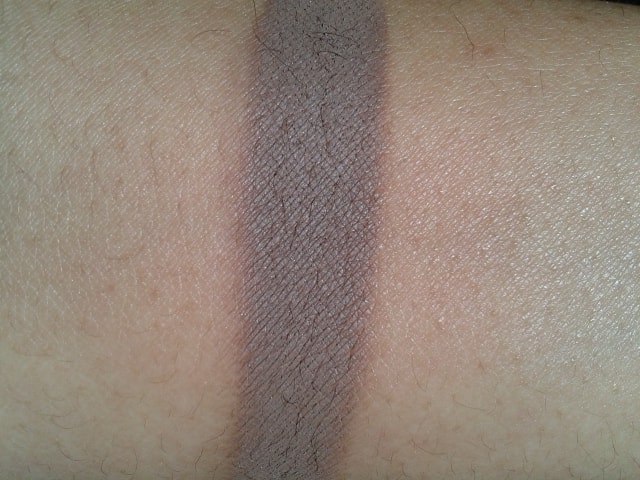 Rating:- 5/5
Have you tried INGLOT Freedom System Eye Shadow 360 Matte? Which is your favourite matte eye shadow?