INGLOT Eye Shadow #425 Pearl Review, Swatches, EOTD
You all must be aware of my INGLOT Eye Shadow Obsession. I just can't have enough of then and even after owing almost 20 shade I would love to add so many more to my stash. Before I start ranting endlessly about my INGLOT love, let's check out this pretty neutral shade in pearl finish, INGLOT Eye Shadow #425 Pearl.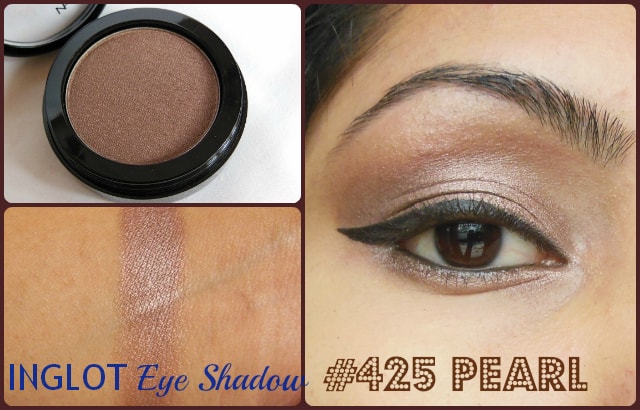 Price:- Rs.560 for 2 gms.
Packaging:- These single eye shadow come in a round black plastic pot with a transparent screw lid. The see-though cap makes it easy to locate the shade but I find it difficult to carry single eye shadows and prefer palettes over these. Also the lid isn't attached to the pan and I have a habit of dropping it off. 😛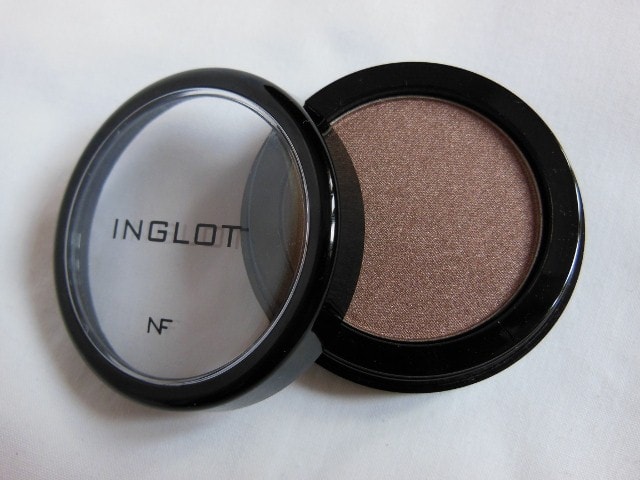 My experience with INGLOT Eye Shadow #425 Pearl:-
#425 is a light bronzy brown shade with pink undertones in beautiful frosty pearly sheen. #425 is quite similar to #402 just a smidgen bronzier and less taupe.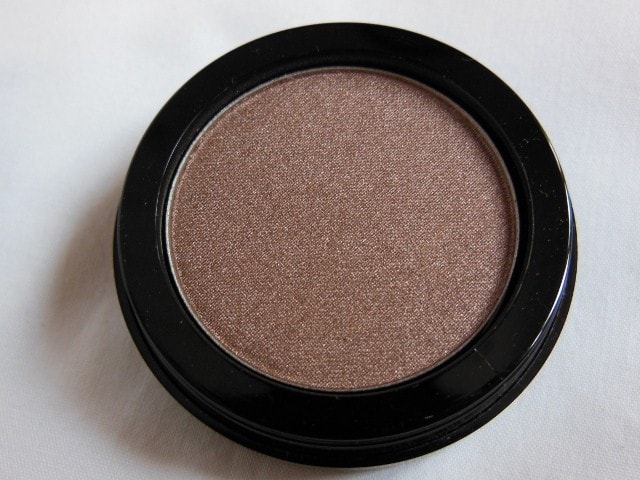 The similar colored micro shimmers are finely milled in the formula gives a brilliant metallic pearly sheen to the eye shadow but it doesn't look over the top on lids.
Swatch: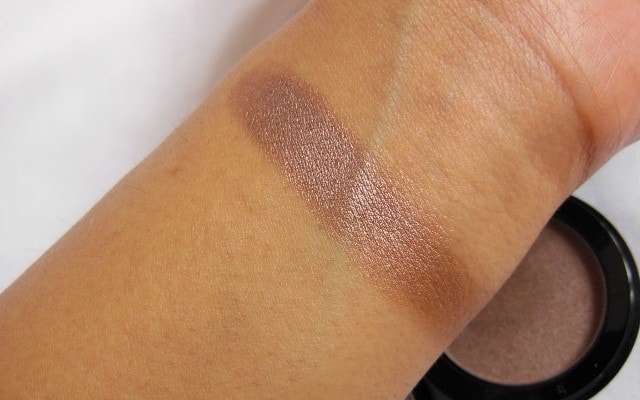 It has silky smooth texture which gives the feel of creamy formula but gets applied easily just like powder eye shadow. The texture is soft to touch but it doesn't crumble under pressure, hence no flyways in the pan and absolutely no fallout. It is fabulously pigmented giving a rich color in a single swipe and I also have the option of intensifying the shade by layering. The eye shadow lasts whole day on me even without a primer, tested for 7-8 hours without shoeing any creasing or fading.
EOTD:  I patted the color over the lids and then blended it out upto the crease.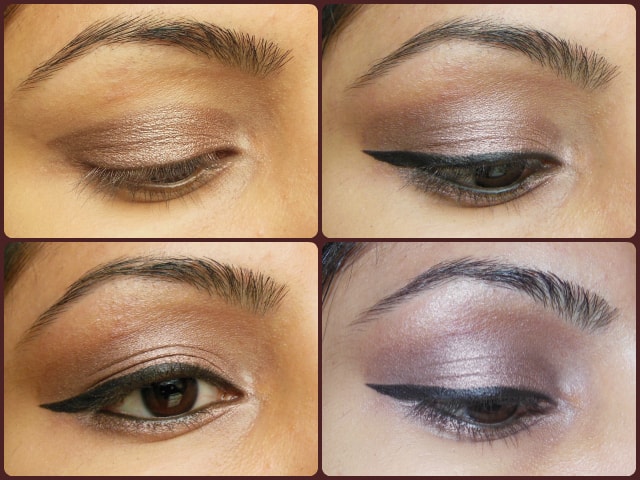 The color with gorgeous pearly sheen adds brightness to the eyes and it works wonderfully as a complete lid color. It is an extremely wearable shade and great pick for soft/nude office makeup look.
Don't Miss to Checkout:  
Pros of INGLOT Eye Shadow #425 Pearl:-
Beautiful Pearlescent sheen
Satin smooth texture
Applies effortlessly
Amazing formula
Excellent Color payoff
Impressive staying
No signs of fading or creasing
Wearable and work friendly shade
Paraben free Formula
Not Tested on Animals
Cons of INGLOT Eye Shadow #425 Pearl:-
Bit expensive for single eye shadow
I prefer palettes over singles
Recommendation:- INGLOT Eye Shadow #425 Pearl is a lovely soft bronzy-pinkish shade in metallic pearly finish which stays crease-proof, fade-proof even without a primer on my oily lids whole day. It's satiny smooth texture applies smoothly paying off good color and with in few swipes you get good enough intensity on lids. #425 is a beautiful shade for neutral makeup lovers who like to keep their eye makeup soft yet pretty. If you like neutral shades than it will make a nice pick. Recommended!
Rating:- 4.5/5
Have you tried INGLOT Eye Shadow #425 Pearl? Do you prefer Pearly or Matte finish in Neutral shades?